After a diagnosis of appendicitis and abdominal surgery at 7 weeks, Isabel sought out the support of a doula and the general birthing community to hopefully prepare for a lower intervention labor and delivery process. She balanced the desire to have a less conventional hospital birth experience with the realities of being a pregnant black woman in the United States.
Ultimately, a diagnosis of gestational hypertension and then preeclampsia led to a 44 hour induction where the epidural stopped working three times and she developed chorioamnionitis. In the end, she was able to have a gentle vaginal delivery and deliver a healthy baby girl. Postpartum was marked by significant postpartum anxiety and panic attacks. With the investment of significant resources, the constant support of her husband, the help of her incredible doula, an angel of a night nanny and her entire family and community, Isabel began to slowly recover.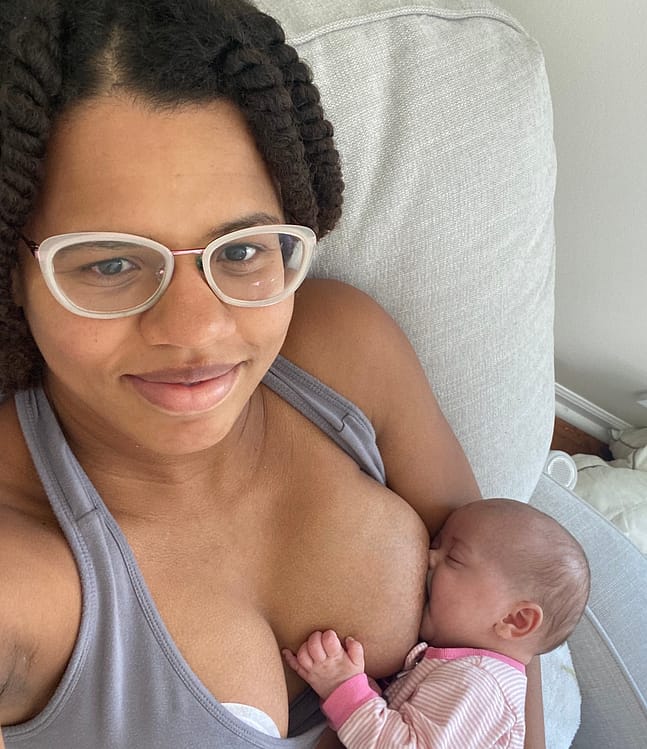 Isabel Malone Bio
Isabel is originally from the Dominican Republic but lives in Chicago with her wonderful spouse and daughter as well as three struggle houseplants she tries to keep alive. She is an emergency medicine doctor and also works in medical education. Connect with her on instagram: @imbella_ or via email: isabelmalone111@gmail.com.
Resources
The Birth Hour!
"Expecting Better: Why the Conventional Pregnancy Wisdom Is Wrong–and What You Really Need to Know" – Emily Oster
A community of pregnant and birthing people
Pelvic floor physical therapy
Prenatal workout classes (I took all the classes offered on the Mirror with Rachel Nicks – @rachelenicks)
Therapy
Night nurses
Oath Care
This episode is sponsored by Oath Care – a welcoming community to connect with fellow moms, find judgement-free support, and get personalized expert advice from pediatricians, marriage and family therapists, lactation and sleep consultants, pelvic floor therapists and more. Download the free to use Oath Care app from oathcare.com or in the App Store or Google Play.