Our sweet boy turned one last month and while we got a few gifts that have been huge gifts. We generally don't buy much for our kids until they are older because they can easily be entertained by a spoon, a bucket, or a crumbled piece of paper but luckily we have friends and family that are in the know when it comes to all of the fun baby toys and our son has been loving a few things.
Push Toy
He's 13 months and still not quite walking but man can he go when he pushing this thing around! We've tried quite a few and this one never tips backwards plus it's a lot cute than many of the plastic ones I've seen.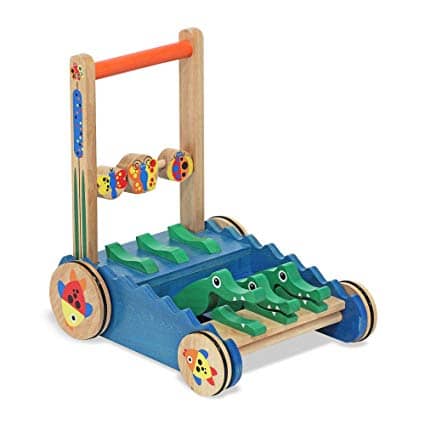 Musical Instruments
This Hape piano collab with Baby Einstein is so cool! I love that it's aesthetically pleasing but I mostly love the low volume setting! Our son loves to play with it and as he gets old there are even little music cards for him to practice playing tunes. So cute.
Another Hape toy that combines music with pounding (always a win!) is this toy. He loves to take the xylophone in and out and push the balls through. It's getting lots of play time around here.
I also got him this drum for Christmas. It's a little pricier than others on amazon but I read all of the reviews and I think this one will hold up best. Lots of people were saying their kids even used it as a little stool to sit on!
Blocks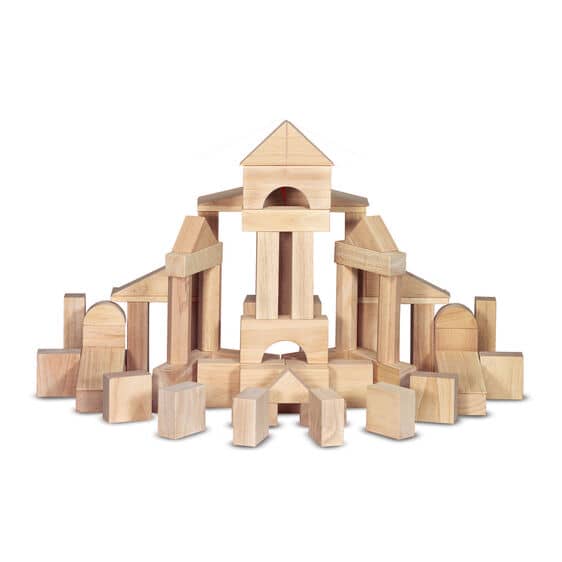 You can never go wrong with blocks. We have a few sets that have lasted over the years and still get played with by all three of our kids (ages 8, 6, and 1). We love these and these (easy for little hands to stack because they fit together) and we just got these for his birthday and they've been great too!
Balls
Babies love balls, you can go to literally any store and find some good options but I particularly love these because they are great for sensory play as well.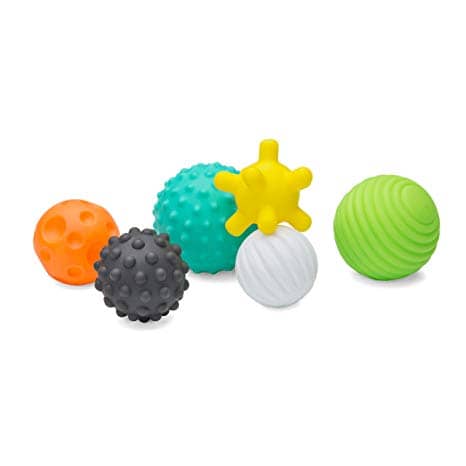 Wooden Toys
We've collected a good amount of nice quality wooden toys over the years and a few of my favorite places for these are Haba, Hape, and Melissa & Doug. You can also find really special one locally or on Etsy.
Books
You can't go wrong with buying books because again, babies don't care too much about what they get and the parents will love you for freshening up their bedtime reading selection. For young babies we love these books that are impossible to destroy—seriously baby can chew on them, sit on them, bathe with them and they will be fine! We also love these board books.
Age Specific Play sets
There are also a couple of great subscription type toy sets for babies and toddlers that are awesome because little ones don't need a bunch of toys at once! I'm a huge fan of MontiKids (BIRTHHOUR40 for $40 off) and Lovevery! You can even ask for gift cards from these companies!