Comprehensive & Evidence-Based Childbirth Course from The Birth Hour
I'm so excited to announce The Birth Hour's signature online childbirth course. Know Your Options is THE most comprehensive online childbirth course in existence! In this course, we will take you from the final weeks of pregnancy through postpartum and newborn care covering all of the evidence-based information for all types of birth, no matter what you are planning!
If you are worried about navigating today's birth system have maybe had a bad birth experience where your power was taken away from you in the past, we want to help!
But, despite doing your research, you're still feeling overwhelmed and unprepared and that's OK. We have totally been there too. There is still time to prepare and we are confident that we can help you achieve an empowering birth. This is our expertise and passion!
IMAGINE WHAT YOUR BIRTH WOULD LOOK LIKE IF…
You didn't have to choose between an unmedicated birth and a hospital birth.
You're informed in every single decision you and your partner make.
You feel empowered to speak up when it comes to how you labor and birth your baby.
Because THAT is exactly what this course will do: It gives you options so you can choose where and how to give birth based on all of the most up-to-date evidence based information available coupled with learning to trust your instincts and make decisions based on what is right for YOU.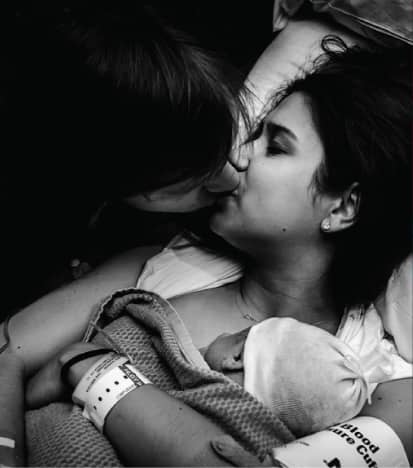 What exactly do we cover? 12 Incredible Evidence-Based Modules + Bi-Weekly Zoom Calls
Module 1: Pre-Labor
Intro to decision-making & advocacy in birth.
What is evidence-based care, intro into increasing your odds of getting family centered care.
Last Weeks of Pregnancy.
Cervical exams: what they are, what they do/don't tell us, when they are useful and when they are not.
How to tell the difference between labor and false alarms.
Module 2: Planned Cesarean
Gentle or Family Centered Cesarean. What is it?
Questions to ask your doctor to make sure you're on the same page (includes free download).
Video of Gentle Cesarean.
Module 3: Early Labor
Overview of labor, divided into stages and phases. Normal variations of length of each stage.
Early Labor Coping Strategies.
Spontaneous labor: When to call your provider
Module 4: Induction
Why might your labor be induced?
How is labor induced?
What are some risks of induction, and how can you improve your odds of your induction ending in a vaginal birth?
Risks of induction/cascade of intervention.
Module 5: Active Labor
​​​​​​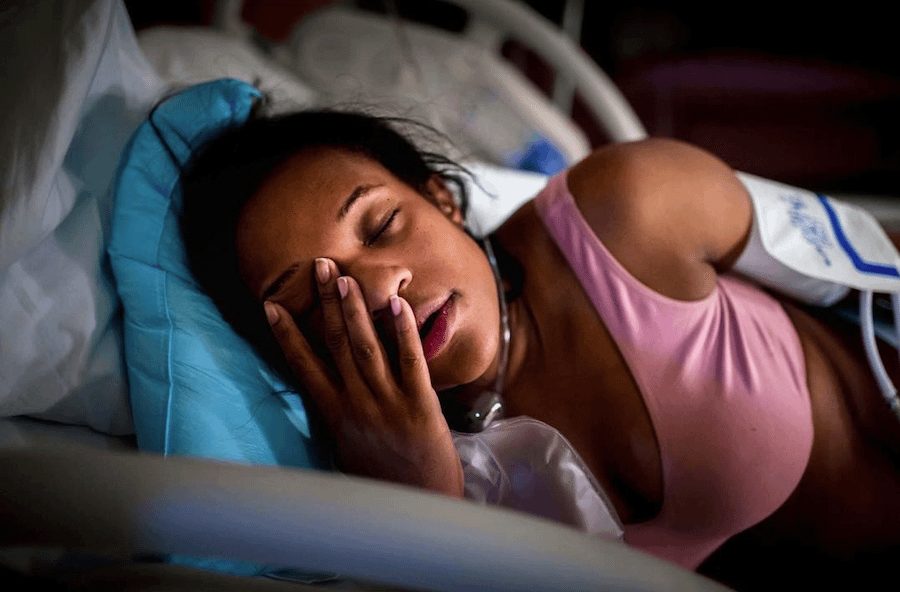 How can you cope with active labor?
When should you leave for your birth location (or ask the midwife to come)?
What should you pack, whom should you invite to be there, and how will you make your wishes known in labor?
Typical interventions upon arrival at birth location.
​​Coping strategies.
Module 6: Transition
How will you cope with the most intense phase of labor?
What pain medication options do you have?
Why might you need a cesarean during labor, and how can you reduce your risk of needing one?
Module 7: Pushing
How can you reduce your risk of tearing?
What breathing techniques and positioning are helpful in pushing?
What happens if your baby needs help getting out?
How can you best advocate for your preferences during labor?
Module 8: Baby's First Day
What interventions might be offered to your baby in the first hours of life?
Immediate newborn procedures.
Hep B & Circumcision.
What is going on with the birthing person before and after the birth of the placenta?
How can you get off to the best start with nursing?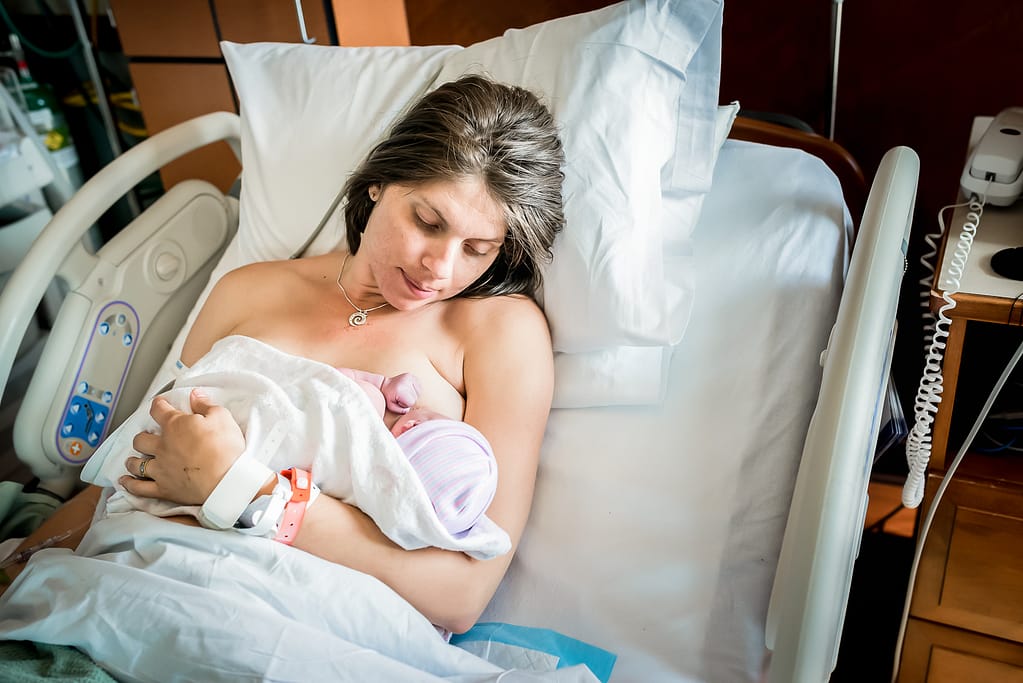 Module 9: Postpartum Recovery
What are the signs that a parent may be experiencing mood & anxiety disorders?
What are the essentials to have on hand for recovery after birth?
How can you plan ahead and make those first few weeks after birth easier on yourself?
Giving yourself time to heal and knowing when to call for help.
Module 10: Establishing Nursing
How to establish a robust milk supply.
Positioning and latching theory.
What tips and tricks can you try to make nursing as comfortable as possible?
What signs can you look for to know when things are going well or when you need to call for help?
Module 11: Bottle Feeding
What if nursing doesn't work, or you don't want to do it at all?
Choosing a formula and Safe formula preparation.
What is the best way to bottle feed?
How do you choose which bottles to use?
How and how much to feed.
What is paced bottle feeding?
Module 12: Newborn Care Basics
Why might your baby cry, and how can you calm them?
How do you decide where your baby will sleep?
How do you get your baby to sleep?!?
Newborn hygiene: diapering, bathing, dressing, nail trimming, snot sucking, etc.
PLUS Bigger-than-a-Bonus: Beyond the Latch: pumping, bottle feeding, going back to paid work + keeping your baby fed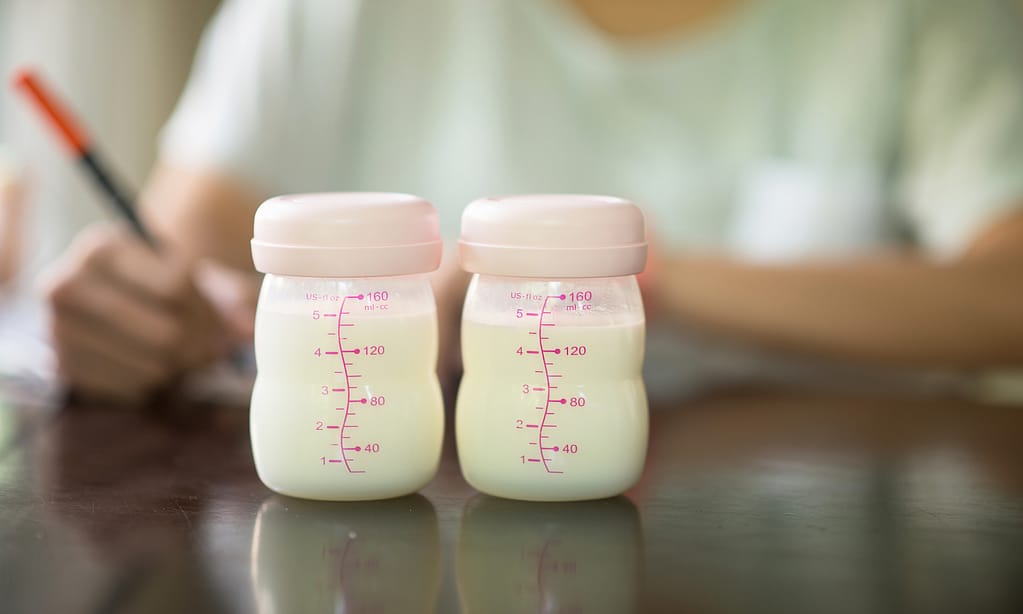 Then, we've got you covered when you're going back to work with an additional six module Beyond the Latch Course that you will get completely free as part of enrollment in the Know Your Options Childbirth Course!
This is an additional 6 Module Course designed to take the guesswork, worry, and stress out of maintaining your nursing relationship with your baby when you return to paid work.
We will help you:
Identify specific strategies for pumping, storing, thawing, and feeding human milk.
Troubleshoot ways to boost milk production.
Guide you in making plans with your employer, your baby's caregiver, and your family.
Get organized with sample schedules and checklists.
Lifetime Access + MORE Bonuses!
Oh, and you get lifetime access to everything! I've actually already had a few mamas who are still in the trying to conceive phase sign up because they wanted to be sure to get in on the course while they can!
Course Workbook
You'll also get a thirty page Course Planner and Note-Taking Guide that you can print out to keep you and your partner on track throughout the course. All of the key takeaways from each lesson are included with space to jot down any questions you have along the way and make note of any essential info you want to remember down the road!
Bonus Downloads
More than a dozen bonus downloads to help save you time along the way and get organized before going into labor—with everything from a hospital bag checklist to printouts for your fridge of who/when to call when in labor! After baby arrives, you'll have even more invaluable bonuses as you prepare to soak up the 4th trimester with your new baby.
Go Here For All The Details and Sign Up Today!
*Close Captions are provided for each module