Kellie's first labor lasted 32.5 hours from labor to birth. She had a hospital birth with an epidural and had an amazing and supportive doctor who advocated for her. Baby #2 was a planned induction because baby was initially diagnosed with severe Hydronephrosis. That diagnosis was changed to Multicystic Dysplastic Kidney (MCDK) after birth. She discusses her birth and postpartum with both babies.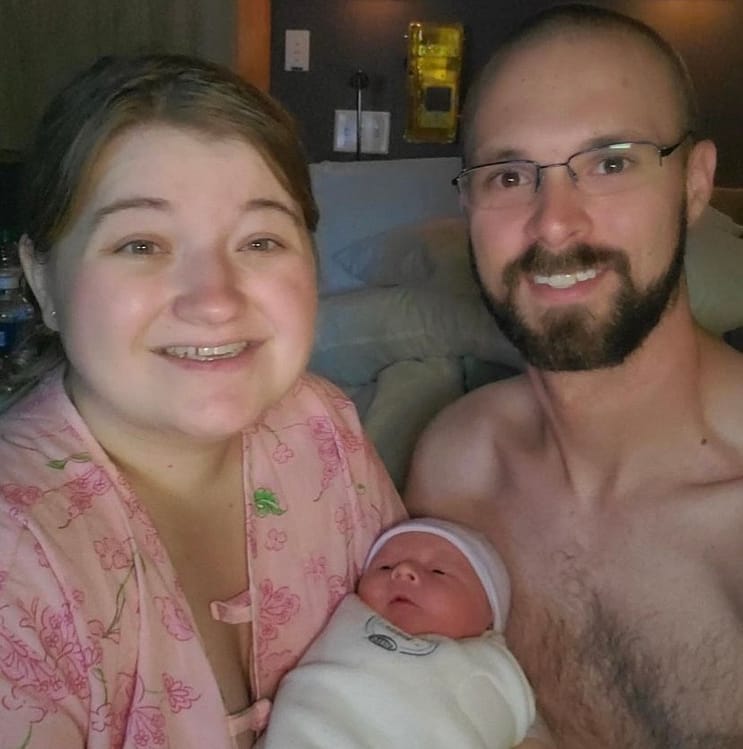 Kellie Brandt Bio
Kellie is married to her husband Austin. They've been married for 3 years and together for 9. They have a 19 month old and a 3 month old! Connect with her on Instagram @Kellieannfreels or kelliefreels@gmail.com.
Resources
Motif Medical
This episode was sponsored by Motif Medical. Motif designs insurance-eligible products for busy moms. With a focus on innovation and empowerment, Motif's line of breast pumps and maternity compression garments are sophisticated, yet discreet, and made to support mothers as they navigate new motherhood. Discover why moms are reporting more milk in less time with the Luna breast pump, and see how you can get it covered through insurance at motifmedical.com/birthhour.