Akua's first pregnancy in 2020, evolved alongside the emerging-pandemic and was marked by a cross-country move, a 6 hour drive for an ultrasound, switching birth teams and finding creative ways to cultivate trust in herself and the process of birth. 
Amidst a backdrop of demoralizing black maternal health statistics, Akua devoted her pregnancy to immersing herself in birth literature, workshops, childbirth education, podcasts, journaling and speaking with friends who had given birth. She interviewed over a dozen doulas and sought out affirming midwifery care – which would allow space for all of her questions, curiosities and concerns.
At the end of a very long pregnancy, an unassuming yoga session would spark the start of a very fast first labor. Guided by metaphor and visualizations, Akua labored mainly alone in the dark; listening to playlists, a self-recorded affirmation track and holding on to a bathroom radiator for dear life. After their hot water heater spontaneously died, her partner spent most of active labor frantically heating-up water on the stove in hopes of filling the birth tub. Akua birthed her baby standing up in the living room; roaring from the depths of her belly and held by the loving support of her doula, partner and midwife.
Postpartum involved watching the entire Sopranos series, pelvic floor therapy, a baby who would never take a bottle and a temporary bout of depression that dissipated as the world slowly opened back up to new beginnings.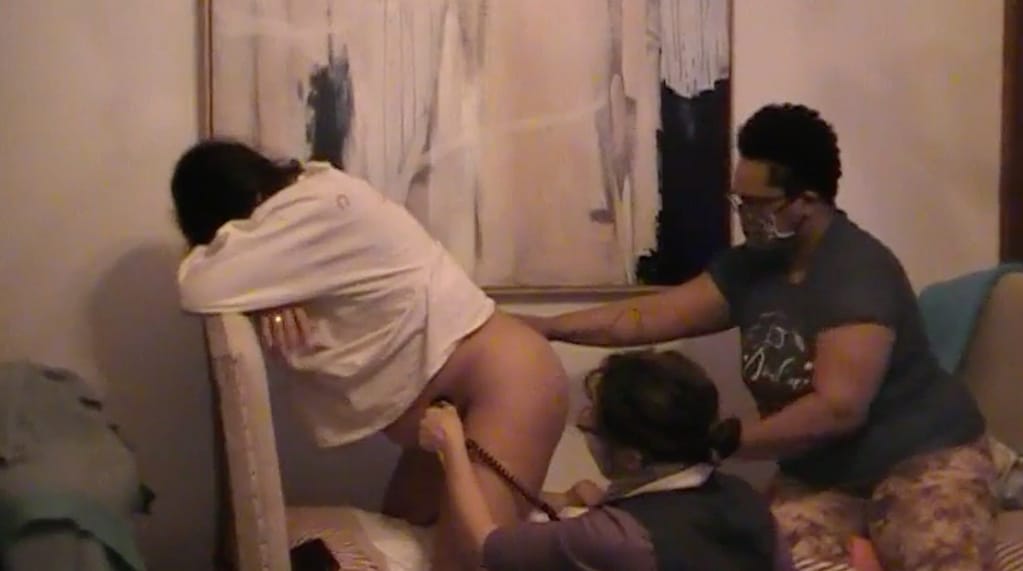 Akua Carson Bio 
Akua is an artist, Full Spectrum Doula and Childbirth Educator.
She founded 'Caring In Color' with the intention of providing creative, compassionate and affirming support to people navigating pregnancy, birth, postpartum and loss. Akua is also a part-time facilitator at the Urban Perinatal Education Center (UPEC) founded by Quatia Osorio in Pawtucket, Rhode Island. The center is a safe space for Black, Indigenous and people of color to source education and build community throughout their perinatal health journeys.
Outside of birth work, Akua enjoys bumping music around the home, reading, singing and recording, great wine, ceramics and finding ways to entertain the tornado that is her toddler . She might get into gardening this year. She lives in Providence, Rhode Island with her partner and their child near the ocean. Connect with her via www.caringincolor.com or on Instagram: @caring.in.color.
Resources 
Oath Care
This episode is sponsored by Oath Care – a welcoming community to connect with fellow moms, find judgement-free support, and get personalized expert advice from pediatricians, marriage and family therapists, lactation and sleep consultants, pelvic floor therapists and more. Download the free to use Oath Care app from oathcare.com or in the App Store or Google Play.