Leo's Birth
After over one year of trying to get pregnant, Chloe Melas got the three words she had been praying for: You are pregnant! The journey was not an easy one. Chloe underwent IVF after several failed rounds of fertility treatments. She was diagnosed with low ovarian egg reserve and her husband, low sperm count. But it was well worth the wait and Chloe went on to have a healthy and uneventful pregnancy. Unless you count the nights being awake due to heartburn — the worst! Her son Leo, who is now 4, decided to grace the world with an earlier-than-expected debut and mommy couldn't sit after delivery without a doughnut pillow.
Luke's Birth
When Chloe's first son, Leo, was one year old, they decided to embark on their fertility journey once more to try and give him a sibling. Brian and Chloe went straight to IVF since it worked with Leo a few years prior. Luckily, it worked again and the couple ended up giving birth almost exactly two years to the day after Leo was born. The boys are now two days apart born on Fourth of July weekend. Another uneventful pregnancy but yet another early debut. Hear Chloe as she talks about being sent home from the hospital when she went into labor and the joys of her epidural not working as expected. She also opens up about the postpartum depression she experienced for several months after birth.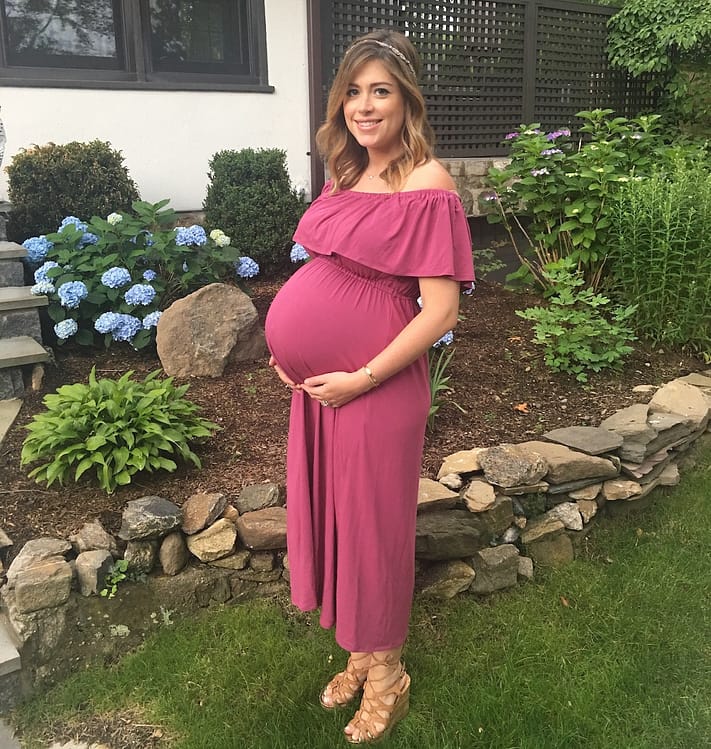 Chloe Melas Bio
Chloe is an entertainment reporter for CNN covering all things Hollywood for the network across all platforms. She and her husband, Brian, are also the proud parents to two boys and they currently reside in Westchester, New York. They have both been vocal about their journey to start a family, undergoing IVF for each of their pregnancies. Chloe is now an outspoken advocate when it comes to destigmatizing infertility and was last year's recipient of Resolve's Hope Award for Advocacy. Connect with her on IG @chloemelas.
Resources
Seven Starling
Seven Starling is a new kind of digital membership that guides you through pregnancy and postpartum with expert-led small groups. Get paired with an expert Doula and a handpicked small group of 5-10 people with a similar due date and goals. From childbirth education, to newborn care, to postpartum recovery, learn it all with your group. Ditch the hours of Googling and message your Doula anytime for support.Head to www.sevenstarling.com to get your personalized program. Use code BIRTHHOUR to get 15% off a membership. 💫