To listen to episode 86, and the rest of The Birth Hour archives, join our listener supporter group here!
Today's birth story features Jen McLellan of Plus Size Mommy Memoirs and Peachie Moms sharing her experience with pregnancy and birth as a plus size woman. Initially, she was very discouraged by what she found online regarding what she should expect as an expecting plus size mom. But through research and dedication, she found a supportive birthing team within a hospital midwifery practice, and ultimately had an empowering, beautiful, natural birth. Now she is is committed to helped all plus size moms be informed about their options and empowered in their births.
Jen McLellan Bio
Jen McLellan is a published author and certified childbirth educator who advocates for plus size women. She promotes positive information to empower healthy decision making during pregnancy. Within her blog, Plus Size Mommy Memoirs, she helps women navigate the world of plus size pregnancy, shares tips for embracing your body, and laughs along with the adventures of motherhood. Her work has been featured in major publications such as Yahoo Shine, Huffington Post, Everyday Feminism, and International Doula. In addition, she co-authored the Amazon bestseller, The Peachie Moms Guide to Body Love for Moms. Jen is also a skilled patient advocate, professional speaker, wife, and mother to a charismatic 5 year old.
Plus Size Pregnancy and Birth Resources
Plus Size Pregnancy Guide – use code birthhour for $5 off!
Plus Size Mommy Memoirs Page on Facebook
Plus Size Mommy Memoirs Group on Facebook
Plus Size Mommy on Instagram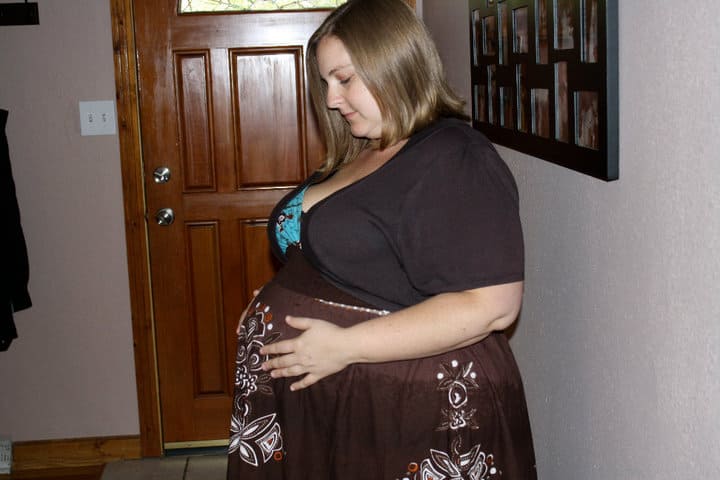 Earth Mama Angel Baby Products Mentioned