After taking a year and a half to get pregnant, Jana and her husband Mikey found out they were expecting their first baby in November 2018. Jana started her care with an OB that a friend recommended while researching options to deliver at a birthing center. She and her husband both wanted an unmedicated birth experience. At 30 weeks they switched care to a birthing center. After a very easy pregnancy, her 38 hour labor started at 41 weeks, with over 5 hours of pushing, she almost gave up at the end and wanted to transfer to a hospital. She is grateful that she pulled through and gave birth to her son, Zion Marley, at the birth center.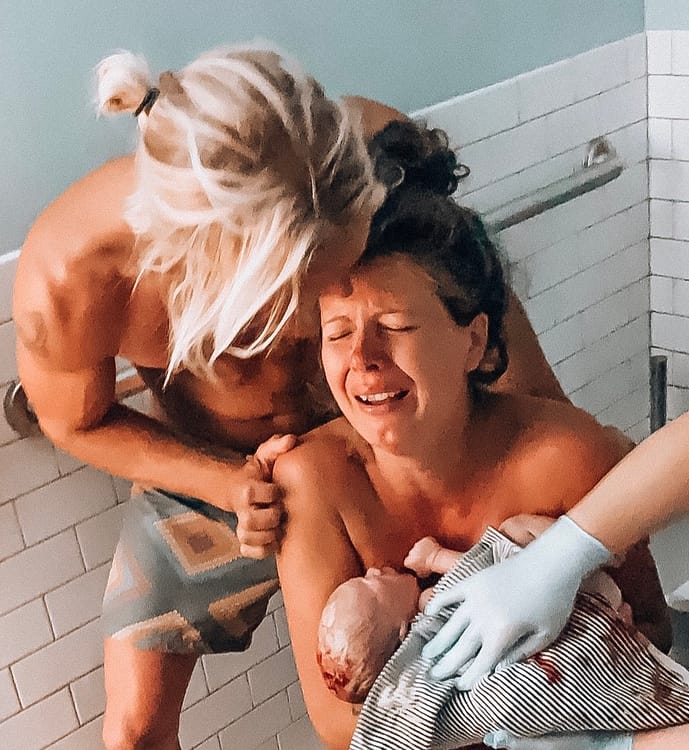 Jana Iankova Bio
Jana and her husband Mikey met 15 years ago in Vail, Colorado (now they live in California). She went there from Bulgaria to snowboard and work for just one winter. They met at the ski shop where she worked and they fell in love but after the winter she had to go back home. They kept in touch during the summer and Jana went back again for the next winter following her heart and never looked back. They enjoyed snowboarding and working together at the ski resort and during the off-seasons, they traveled around the world for about 4 months out of the year. They were in their late 20's and not ready to settle.
After 7 years of dating and traveling to over 30 countries together, they got engaged in Morocco and married in the Dominican Republic. After 11 years in Colorado, they decided to move to California. Being 35 and 36 years old at that time they were still not ready to settle and have kids despite all the pressure from friends and family. Two years later they decided that finally they are ready and they can try to have kids. They wanted it to happen naturally and unplanned which took a year and a half to get pregnant. At the end of 2018 their dream came true and they were expecting their first son. You can follow them and their travels on Instagram @onelove.ourlove@onelovewithzion and their blog www.oneloveourlove.com
Motif Medical
Motif Medical
This episode was sponsored by Motif Medical. Motif designs insurance-eligible products for busy moms. With a focus on innovation and empowerment, Motif's line of breast pumps and maternity compression garments are sophisticated, yet discreet, and made to support mothers as they navigate new motherhood. Discover why moms are reporting more milk in less time with the Luna breast pump, and see how you can get it covered through insurance at motifmedical.com/birthhour.
Patreon Member
Become a listener supporter and gain access to archived episodes, a private Facebook community, and bonus content each month!