Lori and Petra always knew they wanted to start a family, but when the time came in 2017, it did not go as easily as they had hoped. Lori struggled emotionally as IUI after IUI treatment failed, and even completed an unexpected full Ironman (140.6) to deal with the emotional fallout of the process. After 2 years and 6 failed IUIs to 'prove infertility', Lori and Petra were fortunate enough to get insurance authorization for a cycle of IVF. Although the egg retrieval process was successful, resulting in 4 viable embryos, the physical aftermath for Lori included OHSS and intermittent ovarian torsion. Despite the setbacks, the first embryo transfer was successful. The 2020 global pandemic started during Lori's second trimester, but the pregnancy progressed smoothly. In September 2020, their son was born healthy via induction at 41 weeks. Although the delivery was relatively straightforward, Lori experienced postpartum complications that included vertigo, possible mastitis, a fissure, and stage 2 bladder prolapse.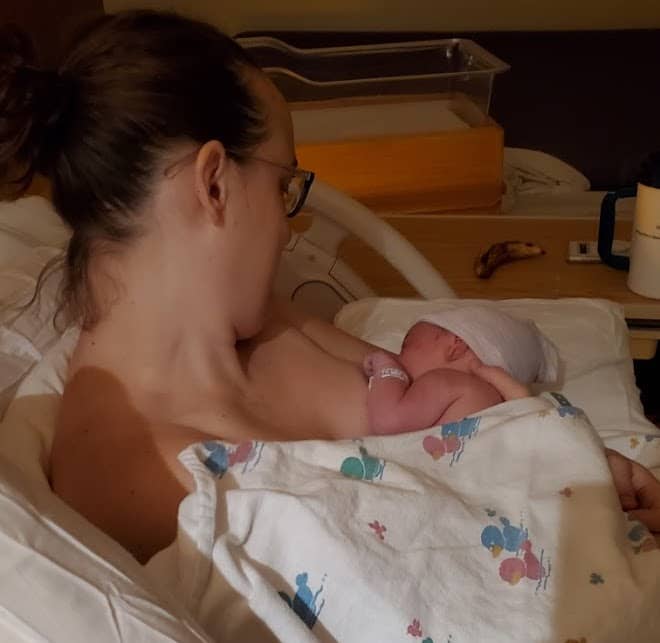 Lori Vance Bio
Lori and her wife Petra met almost 15 years ago while studying abroad in Heidelberg, Germany. 3 years later they started dating in South Korea and got married in 2012 in Rochester, NY. They now live in New Hampshire with their son Nyle, 2 spoiled pit bulls, and a kitty-cat. As of 2020, they also live in a multigenerational home with 3 of Nyle's grandparents. He loves it. Connect with her on IG: @doitordonot or visit her blog: https://doitordonot.wordpress.com/2020/02/28/ivf/
Resources
Kindred Bravely
Today's episode is brought to you by Kindred Bravely. From adorable maternity wear to comfortable nursing bras, this mom-owned company has you covered. See all of their comfy clothing at kindredbravely.com! I especially love their Simply Sublime nursing tank, their high waisted leggings (for pregnancy AND postpartum). Listen to this episode for a special coupon code and to hear about my new favorites in their loungewear including the Clea Bamboo Pajamas, Betsy Ribbed Bamboo Nursing & Maternity Nightgown, and Bamboo Maternity & Postpartum Lounge Pants.