Buying maternity clothes is so different than any other type of clothing you buy because you know you're only going to wear them for a short time. Yet, many maternity clothes are actually MORE expensive than your regular clothes. This time around I knew I wanted to mostly focus on clothes that would be comfy for my pregnancy (all during hot Texas weather months) and still be useful for postpartum.
My Requirements for Maternity Dresses
Comfortable for pregnancy
Nursing-friendly
Flattering Postpartum
Unexpected Bonus (can hide bump in early pregnancy!)
These are the brands and dresses that I am loving the most! I've been so surprised by how many more options there are than there were 5 years ago when I was expecting my son. I've got some great coupon codes for you here too!
Loyal Hana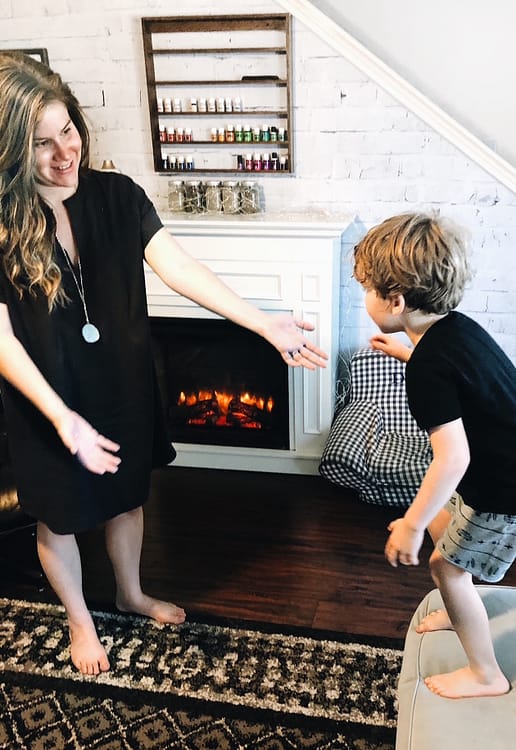 My favorite item from Loyal Hana is the Cybelle dress which I have in navy but it comes in a million colors. The flowy-ness of this dress is pure perfection—even at 21 weeks, I can still get away with looking like I'm not pregnant so if you are trying to keep pregnancy under wraps at work or elsewhere this is the perfect dress. It's lightweight and breathable and has very discreet zippers for nursing (genius!). Oh, and did I mention, pockets! They also have lots of nursing-friendly tops that I have my eye on. They are actually offering 15% off your entire order with code TheBirthHour15 so hop on over and check out their options. Find them on instagram @loyal_hana.
Matron Saint
This small business is hitting on all of my requirements and they take the comfy one to the next level! I'm absolutely obsessed with this dress (the v-neck will be perfect for nursing). I have it in dusty rose but I want it in every color! I also love this tunic —looks so cute on my bump but will also be so flattering postpartum. Finally I know it's not in the dress category but these leggings are the most comfortable I've ever worn and the only under-the-bump leggings I've ever found to be cute (aka no weird muffin top bulging). They are also offering a 15% off code BIRTHHOUR if you want to check out their entire collection. I have a feeling I'll be getting a few more items before the end of my pregnancy. Find them on instagram @matronsaint.
Humble Hilo
Ok, this company is so cool! Humble Hilo not only sells beautiful handmade and unique Guatemalan textiles, they also have an amazing social mission. When you buy from them, YOU get to choose to support projects in child nutrition, education and literacy for women, and microfinance loans for women to start their own small business. They have adorable shoes for kids and adults, gorgeous bags and my new favorite item, the hilo dress (with pockets!!) I have the noche pattern and can't wait to get the matching mini dress (launches this week!). I love the pattern options for hiding stains (and baby spit up). They are offering 10% off with code THEBIRTHHOUR and you will want to check out their entire site and instagram @humlehilo.
Storq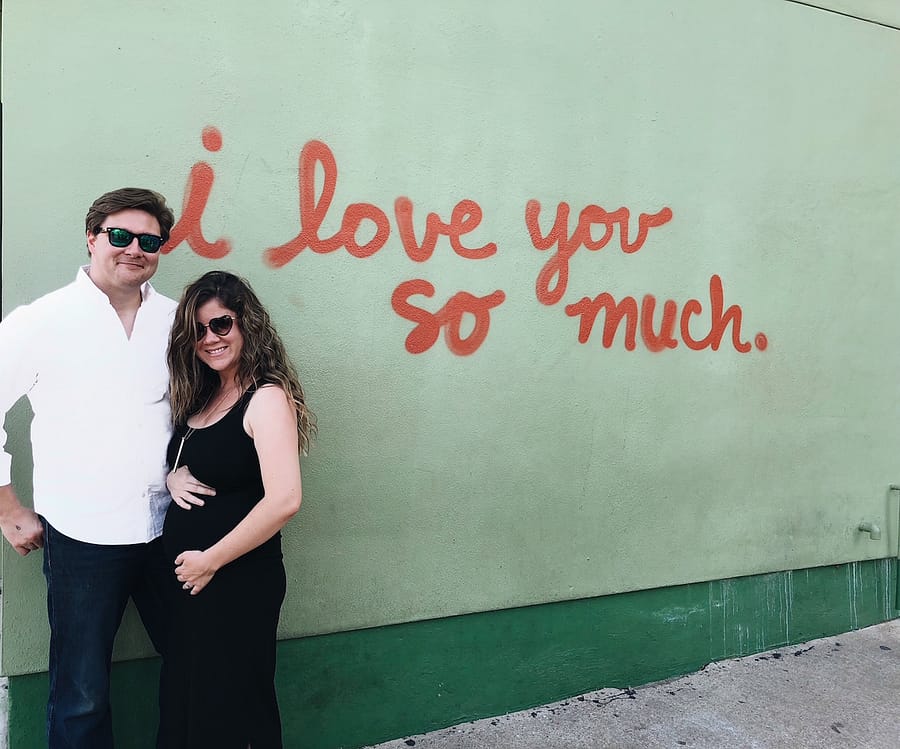 I love the basics bundle option from Storq and these are my more form fitting maternity clothes this pregnancy. They are solid, basic and comfy for every day wear but can also pass as dressy when needed. I also have a couple dresses outside of the bundle and the first time I put on this dress and this dress I literally said out lout "damn!" because I thought I looked so sexy! And that's really saying something because this was during the beginning of my pregnancy when it's not totally clear whether you are pregnant or just ate too much pizza for lunch. These two dresses are super stretchy but don't have ruching so they aren't obviously maternity wear and could be worn post pregnancy as well. I've worn the long sleeve one to a wedding and the tank on several date nights with my hubby. Also super happy to report that they just announced that all new products they make will come in sizes 0 through 2X/22 (going up to 3X/26 in the Fall). They created 15 codes for 15% off when you use THEBIRTHHOUR at checkout. Find them on instagram @storq.
Did I miss any of your favorites? Share in the comments!