How I got started with Young Living
I honestly never take on things like this (The Birth Hour keeps me plenty busy!) but the YL team that I had the opportunity to join (and that you can join too!) is so fun & full of knowledge that I couldn't resist joining them after watching so many friends move up through the ranks all while having a blast!
I've been actively using the oils in my daily life so much (especially during my pregnancy) that it only made sense to get on board and start sharing my experience. And to be totally frank, working solo on the podcast was getting a little isolating and I am loving having a group of friends both online and locally to share mutual goals with.
I'm a terrible salesperson and had no desire to become one but through our team's free mentorship program I learned that it's really all about sharing rather than selling. That I could do! I was using the essential oils and products so much throughout the day that I simply started sharing more of my day with friends in my daily life and on Instagram.
The other cool thing is that you don't have to pay anything up front or keep any stock of products, all you are doing is sharing your referral link and helping people get their starter kit so they can experience all of the most popular oils while also getting their own access to the wholesale prices of 24% off everything Young Living makes!
My first new members were my friends and family that would come over to my house and ask what that amazing smell was or where I got the awesome hand soap in the bathroom etc. Everything I had learned in the mentorship was pretty spot on—the people that love you and already trust your taste will be interested in the things your are using and loving! I was hooked! 
With a Young Living business you can:
Get your products paid for
Be your own boss and have more time with your family
Work alongside an amazing community of women leaders and entrepreneurs
Earn an income that is a direct result of your own efforts
Grow real wealth and residual income through the well established business model of network marketing (I know this is the part people struggle with and I did too but I haven't experienced anything sketchy or salesy since joining!)
Our team has all the resources and tools you need to start growing your very own Young Living Essential Oil business including graphics and photos free for you to use, pre-made oils classes for you to teach, ebooks, ongoing trainings and education, and best of all, a vast community of support and friendship. Honestly, my favorite part—it's truly so much fun to work alongside these women and celebrate each others successes no matter how big or small!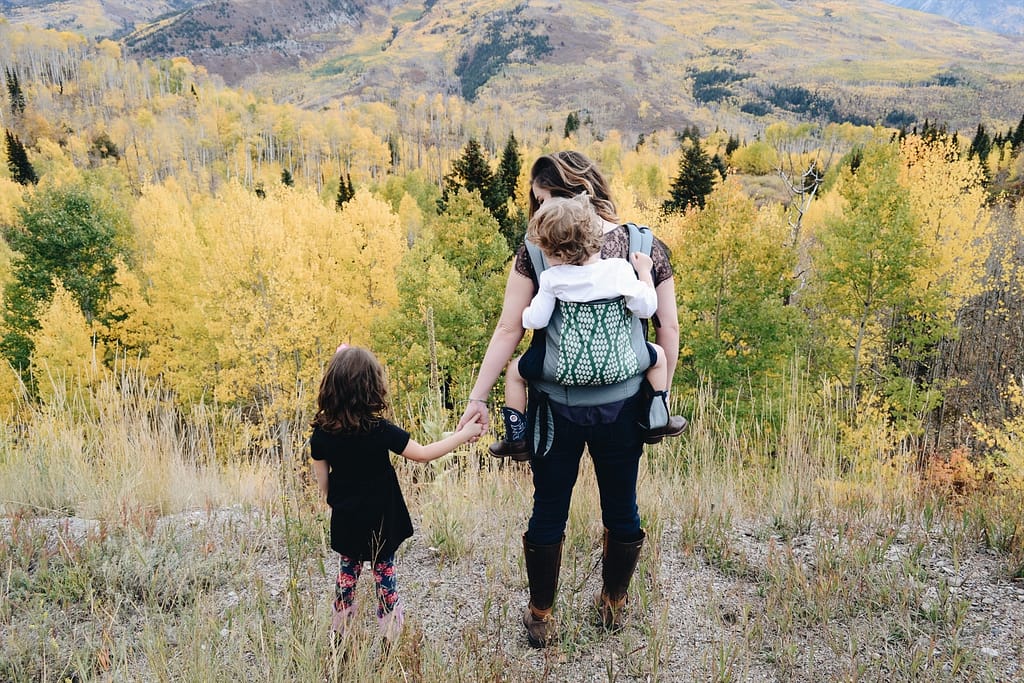 The Business Opportunity with Young Living
If you have you fallen in love with Essential Oils and now you want to share with others,  Young Living allows you to turn that passion into a real income! Our team's primary mission is to give you the tools and education you need to succeed.
We equip each of our new members with resources and tools including an online mentorship, and tons of guidance. The beauty of a Young Living business is that it's designed to foster a community of support. That means that when you decide to grow your business with Young Living and enroll as a brand partner, you get free and unlimited access to all of our team resources and community support groups and anyone that you enroll will get the same!
What makes Young Living different than other MLMs?
OK, yes I was turned off by the idea of joining a network marketing or multi level marketing business because of all of the horror stories I'd heard. At the same time, I had friends in my real life that were seeing huge successes with their Young Living Businesses! A couple of people on my upline showed me their actual paychecks so at least I knew the money was real right off the bat. Even though I trusted them, I wanted to make sure and do some research of my own.
So the big concern with MLMs is that they are a scam or a pyramid scheme, right? Since the only startup cost was to get my $165 starter kit, which I already had (and loved!), I wasn't too worried about being scammed. I already knew the products were high quality and worked for me and my family, so again I wasn't worried about scamming people with crappy products! 
In order to earn full commissions you do need to be on the Essential Rewards program spending but I was already doing that, because, again, I loved the products and loved all of the perks of this monthly autoship program (free stuff, points back, etc!). We were switching out conventional products for non-toxic, plant based products in our home and loving the changes we were seeing so this was also a no brainer for me. We started getting our cleaning products, supplements, shampoo, etc. all from Young Living. Plus, how many startup businesses can you think of that can get off the ground spending only around $50 to $100/month?!
Ok, so the pyramid scheme thing. All MLMs are designed in a way that when you look at your team it does resemble a pyramid and Young Living is no different. However, I don't view this as a scheme because our team is all working together to help one another succeed. One thing unique to Young Living is that they allow you to strategically place your members in different areas of your organization so your upline can actually help YOUR team grow by placing people that enroll with them into your team. So, when those above you are doing well, it actually helps your business and of course every person who joins your team also helps those above you.
We all grow together and supporting each other is definitely the vibe I saw immediately once I joined our private team groups on Facebook. It's actually pretty remarkable how supportive those groups are and how inspiring the members are. It's so rare to come across a big online community of women with ZERO cattiness or mommy wars behavior. Of course I can't speak for every Young Living team out there but the team I joined has become a group of lifelong friendships. 
So how much are people actually earning with a Young Living Business?
How much you earn in your Young Living business is entirely up to you. Some members are content to earn a few extra hundred dollars a month, while others are looking to earn six-figure incomes and beyond. Again, my favorite part is that when those above and below you succeed, you succeed too! It's definitely a team effort and you never feel like a salesperson out there alone.
Below you'll see the average monthly income earned by the nearly 1.75 million Young Living members worldwide. Last updated in 2018. Our team is all about helping you reach your goals, however big.
I'm currently a Gold leader with Young Living and I've been doing the business for 3 years.