To listen to this episode, and more than 300 other birth stories in The Birth Hour archives, join our listener supporter group here!
The Journey of A Gestational Carrier Birth with Sarah Tuttle & Kara Ford
Today's birth story podcast episode features Sarah Tuttle and her gestational carrier, turned great friend, Kara Ford. I had the chance to interview both of them and hear the story of how they found one another, how they made the decision to have Kara carry Sarah's babies and the birth of Sarah and her husband, Chris' sweet twin girls.
Sarah Tuttle Bio
After multiple methods and attempts at getting pregnant the best diagnosis doctors could give Sarah was "unexplained infertility." While her infertility journey has been incredibly frustrating, especially being unexplained, Sarah never gave up her dream of becoming a mom. And after almost 9 years of infertility, a miracle happened; her and her husband were blessed with two beautiful twin baby girls through the amazing gift of a gestational carrier. Because of Kara (Sarah's gestational carrier), Sarah's dream of becoming a mom finally came true, and she will forever be grateful for this incredible gift.
The girls are now almost 8 months old and are so much fun! They keep Sarah very busy, not to mention her part time job. Sarah has worked for Dressing Your Truth for almost 10 years where she is a wardrobe stylist, and passionate teacher, helping women rediscover and embrace their true beauty. You can read more about Sarah's journey to and through motherhood on her blog or on Instagram.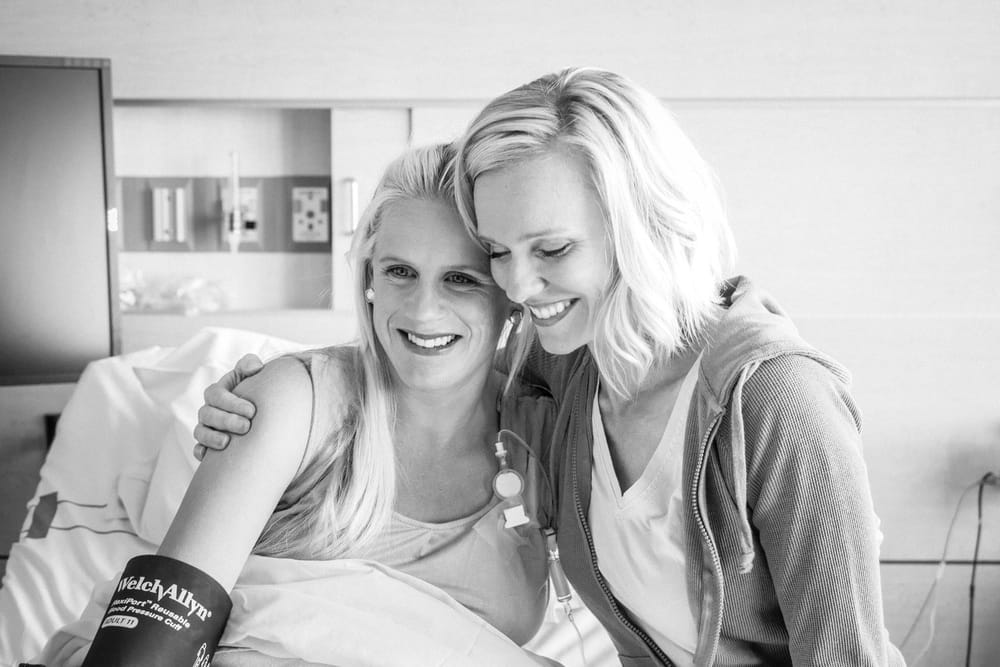 Kara Ford's Bio
Kara Ford decided to become a gestational carrier because she was so blessed to be able to have children of her own and the love she has for her own children is so immense. She wanted that for everyone! She knew that there were women who were not able to carry a child for whatever reason and had so much compassion for them and wanted to be able to help them in any way she could. Kara felt that carrying a baby for someone was a way that she could show her love for those who have struggled. She met Sarah and knew immediately that she was somebody that was so deserving of being a mother and knew that she was to be the vessel that helped get her little twin girls here. She knows that she and Sarah will forever have a sacred bond.