Britt previously shared her first birth story and experience with Postpartum Depression on episode 470.  She returns to share her second story and  how her plans for the birth and postpartum changed the second time around.  Britt discusses how fear played a part of her labor progressing, and the power of letting go and trusting your body.  She describes a euphoric birth & postpartum experience in a hospital birth center. She went home to enjoy a 4th trimester that felt calm, peaceful and empowering – a stark and welcome contrast after previously experiencing PPD. 
Britt also shares the ups and downs of adjusting to life with a toddler and a newborn, as well as dealing with breastfeeding and infant weight gain issues, and a misdiagnosed tongue tie. 
Britt Watkins Bio
Britt and her husband Matt reside in Upstate New York with their daughters Maya & Callie, and their sweet old dog, Doc. Britt and Matt love living in NY, taking full advantage of all four seasons in the Adirondack Mountains. Britt's a total birth nerd, a certified lactation consultant, and loves sharing and hearing about birth & postpartum experiences.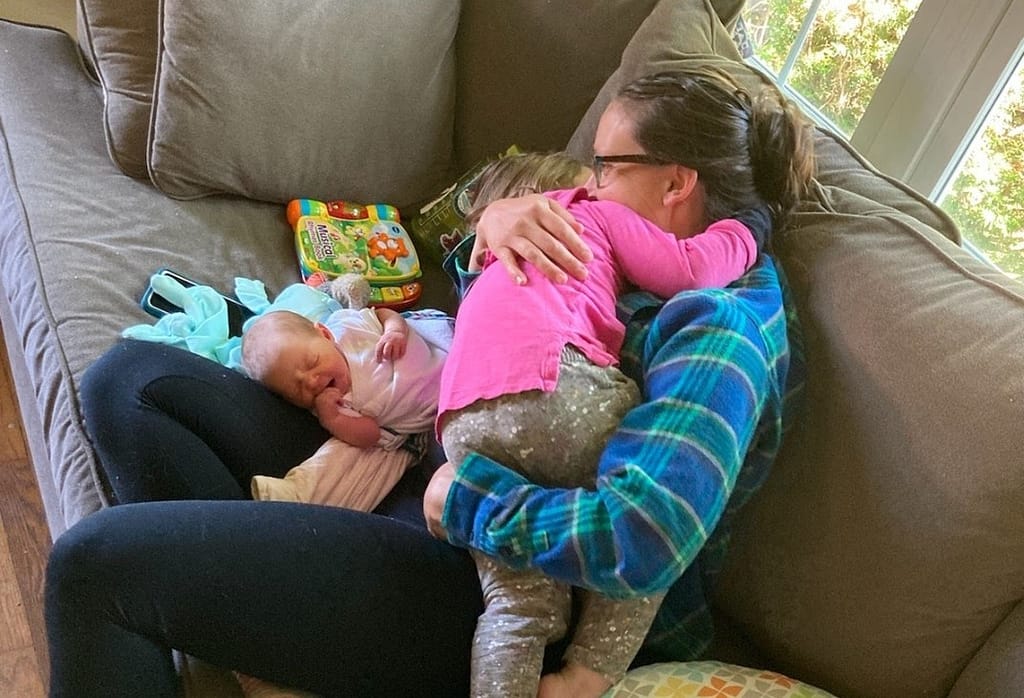 Resources 
Ergobaby
This episode is sponsored by Ergobaby. Founded in 2003, Ergobaby has pioneered the gold standard for comfortable, ergonomic soft structured carriers. Their commitment to providing parents with the foundation to thrive has launched the company into creating a broad range of award-winning products that fit into families' daily lives seamlessly, comfortably, and safely – where function and quality are not compromised. In 2020, they launched Everlove by Ergobaby, a first of its kind baby carrier buy back and resale program, a sustainability effort to support families and the planet. Check out Ergobaby's Embrace in Soft Air Mesh and new Evolve 3-in-1 Bouncer that we discussed on the podcast!