At the 35 week mark, Joelle, her husband, and her birth team made the mutual decision to transfer her care away from a home birth practice to a midwife-led OB/GYN practice that her midwife also practiced through due to concerns about mental health & preparation for home birth. From that point on, she experienced some regular episodes of prodromal labor. At 38 weeks and two days on January 19th, Joelle unexpectedly went into spontaneous labor. She tried some lower pain interventions including hydrotherapy, partner support, counter pressure, and IV pain medication. In the end, due to exhaustion, Joelle opted for an epidural and went on to deliver her daughter shortly after noon on Inauguration Day.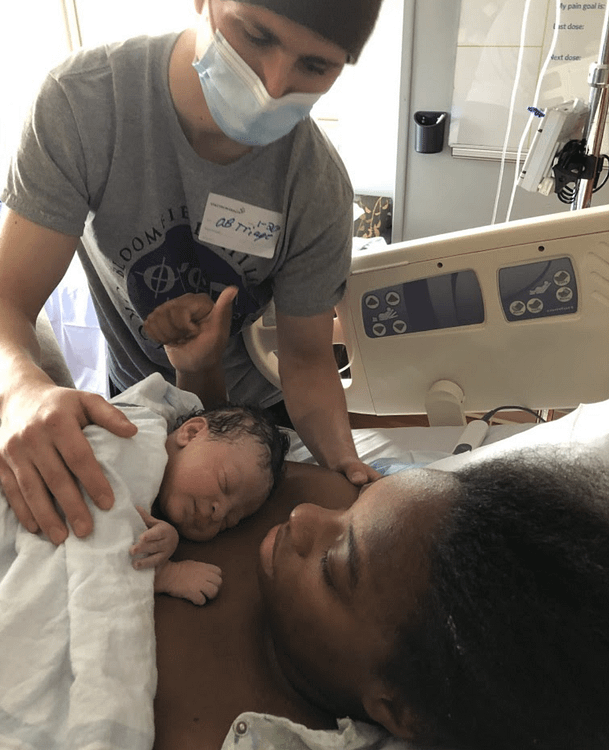 Joelle Hamilton Bio
Joelle Hamilton lives with her husband Ben and daughter Iris in Grand Rapids, Michigan. When she's not studying or making sure Iris gets her daily conversations with the mirror in, she loves playing video games, journaling, crafting, writing, and experimenting with tarot, astrology, and all sorts of other weird stuff. Connect with her at @hamilton.joelle on Instagram.
Resources
Babylist
Today's episode is sponsored by Babylist. The people at Babylist believe that you should be able to get exactly what you need for your unique and growing family. That's why their baby registry easily lets you add any item from any store. Plus, Babylist helps you each step of the way with their customized checklist, product guides and reviews, and personal registry consultants. They've even got group gifting! Start your registry today to be eligible for a free Hello Baby Box of goodies for baby worth over $100 while boxes last.