To listen to this episode, and hundreds more birth stories in The Birth Hour archives, join our listener supporter Patreon here!
Bekah and her boyfriend discovered they were pregnant after 3 short months of dating, and struggled to navigate their new roles as partners and future parents throughout an otherwise uneventful pregnancy. She prepared as much as possible for the birth; researching, reading, taking birth and breastfeeding classes, hiring a doula, listening to and watching birth stories constantly, and seeing a pelvic floor physical therapist. Bekah planned for an unmedicated experience at a local birth center with midwives.
At 40 weeks + 2 days she went into early labor on the night of Thursday, January 31st. Early labor continued throughout Friday until nightfall, when active contractions began to kick into gear. Bekah continued to labor at home with her mother by her side late into the night with little contact or support from her doula. Very early in the morning on Saturday, February 2nd, they headed to the birth center with Bekah dilated to 9cm. After a few hours of difficult pushing, Ruth Ray De La Luz Leonard was born into the water and world at 10:14am.
Despite feeling somewhat prepared, Bekah experienced a rough first few weeks of postpartum healing and baby blues, which she found harder than the birth itself. She hopes that others can educate themselves on the postpartum period and create a plan for support so that they can ease their transition into motherhood.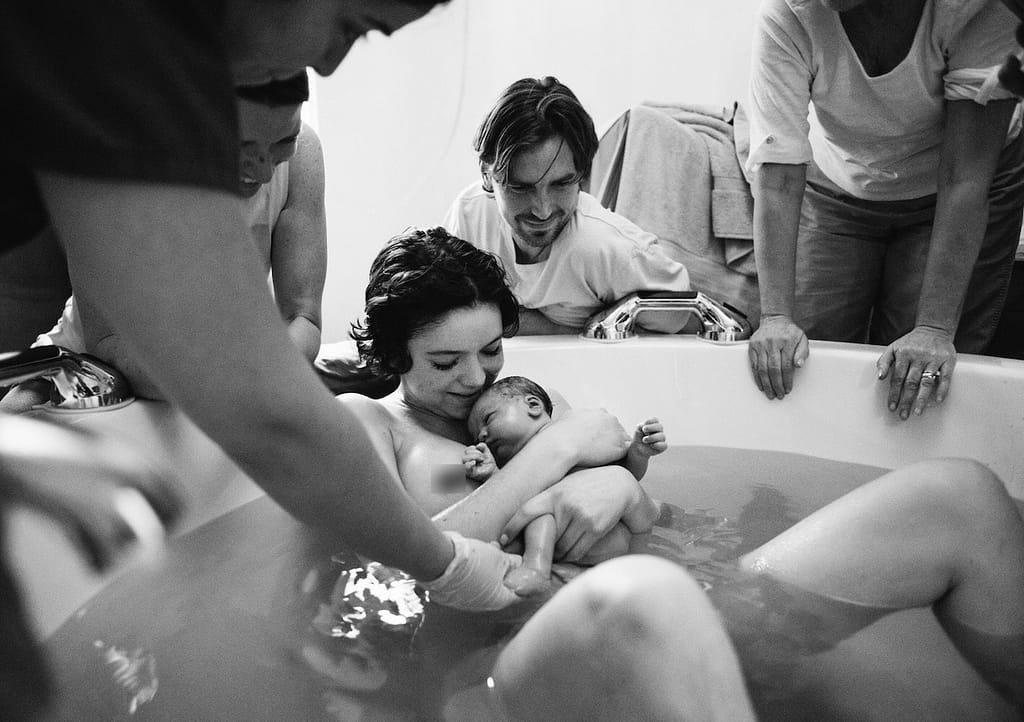 Bekah Martinez Bio
Bekah is a former reality TV star, podcast host of Chatty Broads, professional "instagrammer" (@Bekah), and 25-year-old mother. She loves sharing her journey through the ups and downs of navigating life, relationships and parenting. Bekah lives with her boyfriend and one-year-old daughter in Long Beach. They're expecting baby #2 in June and planning for a home birth. Check out Bekah's podcast, Chatty Broads.
Links to her birth video on Youtube and IGTV:
Aeroflow Breastpumps
Aeroflow Breastpumps has helped thousands of new and expecting moms find the perfect pump for her lifestyle. They offer all major pump brands including Medela, Spectra, Motif, Lansinoh, Ameda and more. And the best part, they take care of everything – including getting all required paperwork, dealing with your insurance company, and explaining your options in order to get your free pump shipped straight to your door.
Bonus — you may also qualify for free maternity compression garments like compression socks, maternity support band, and a postpartum recovery garment PLUS breast pump resupply products ranging from new bottles, tubing, and flanges to duck valves and pump membranes.
All you have to do is go to the Aeroflow Breastpumps website and fill out their free and easy Qualify Through Insurance form. Be sure to go to aeroflowbreastpumps.com/birthhour so they will know I sent you!