To listen to this episode, and hundreds more birth stories in The Birth Hour archives, join our listener supporter Patreon here!
Nicole Phelps shares her experience with Intrahepatic Cholestasis of Pregnancy (ICP)
Nicole Phelps shares her experience being pregnant while her partner, Michael Phelps, was training for the Olympics. She hired a doula and prepared to possibly give birth without Michael there. A few weeks before her due date, Nicole started experiencing extreme itchiness, especially on the palms of her hands, and was tested for Intrahepatic Cholestasis of Pregnancy (ICP). However, she went into labor before the results came back. Michael made it just in time, and her son, Boomer, was born healthy. The test result came back positive and she knew she'd have to be on the lookout for another ICP diagnosis with future pregnancies. On this episode, she also shares her second pregnancy and birth story and how her doctor monitored her for ICP leading up to her son Beckett's birth. Nicole wanted to share her story to raise awareness about ICP so other women can be on the lookout for the symptoms.
Nicole Phelps Bio
Nicole Phelps is a philanthropist who volunteers her time with the Michael Phelps Foundation, which promotes water-safety, healthy living, and the pursuit of dreams. The proud mom of two young boys and supportive wife, Nicole is a former marketing professional and Miss California (2010). She and her family, including two French Bulldogs, reside in Paradise Valley, AZ. Connect with her on Instagram @mrs.nicolephelps and Twitter @mrsnicolephelps.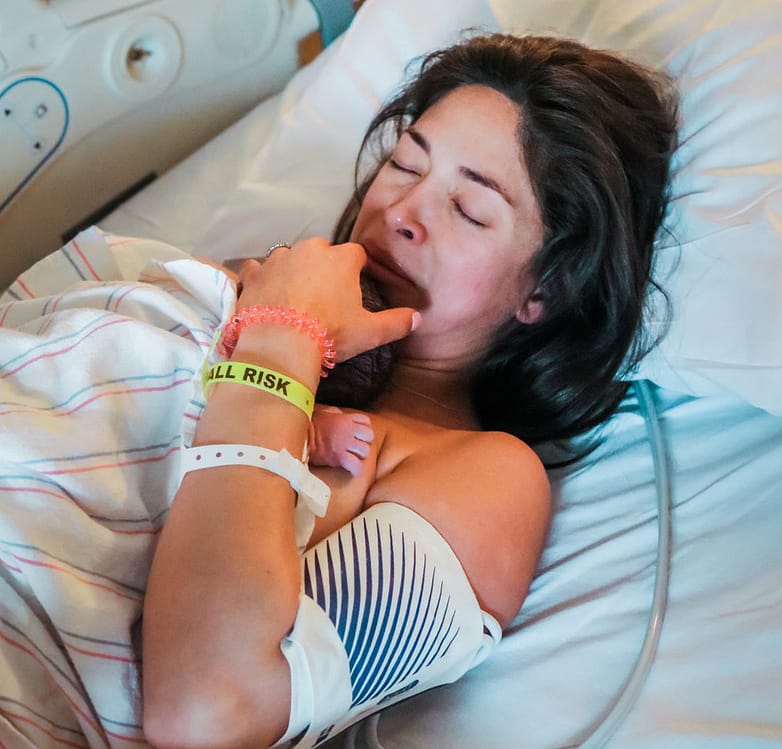 Resources
ICP Care
ICP Support
Nicole's Doula: Kelly Sunshine Doula services
Episode Sponsor: Grove Collaborative
Today's episode sponsor is Grove Collaborative. Grove makes it easy to discover amazing natural home and personal care products. Grove selects only the best non-toxic products, so you can shop with confidence knowing that everything on their site is good for you, your family, and the planet. Grove's VIP membership provides our customers with: unlimited free shipping, a free full-sized gift every few months, price match guarantee, and amazing personal service.
Go to this link and when you sign-up you'll get a free glass spray bottle two-piece concentrates pack to use in the spray bottle, and a 3 pack of microfiber cloths! Grove will add some suggested items to your cart to get you started and you can swap those out for whatever you need for your home.