Sarah had planned on an unmedicated hospital birth with her first child, but eventually got an epidural after becoming frustrated with a difference in cervical checks done by the nurse and the on-call doctor. For her second labor, she decided to try again for an unmedicated birth and decided to hire a doula for extra support. Her second labor was much easier and quicker and she was able to achieve the birth she had hoped for.
Sarah Jones Bio
Sarah lives in Birmingham, Alabama with her husband, Roger, and their two little boys, Catesby (2) and George (2 weeks). Sarah is an occupational therapist and works in home health. She enjoys time with family and friends, cooking, music, and traveling. She has a strong passion for birth and breastfeeding. You can find her on Facebook as Sarah Croft Jones and Instagram @sayrahrah.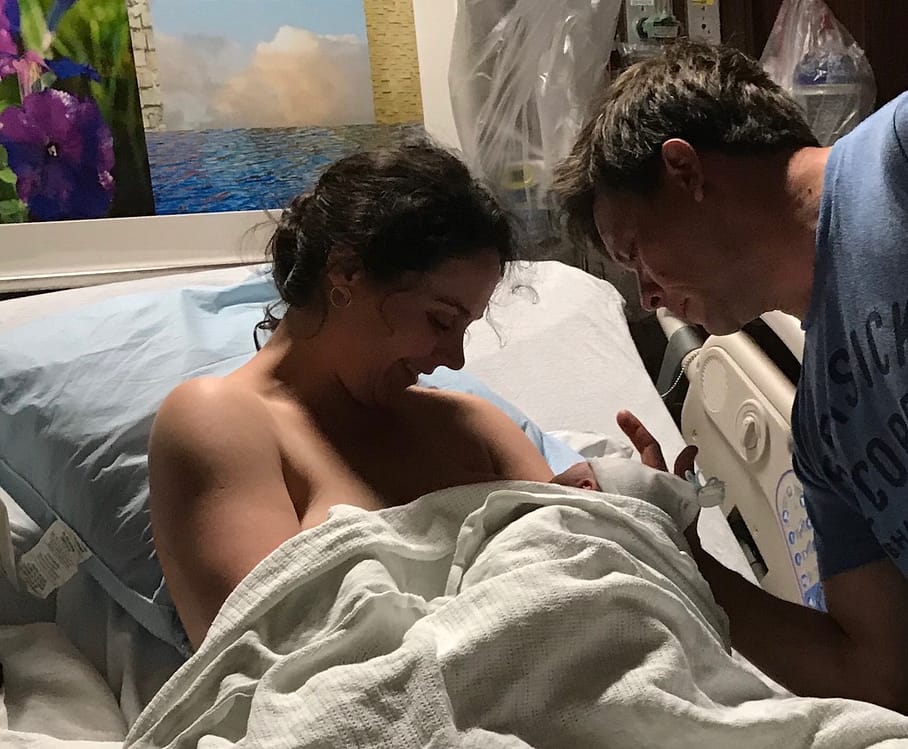 Resources
Expecting Better by Emily Oster
Birth Matters
Spiritual Midwifery
Ina May's Guide to Childbirth by Ina May Gaskin
The Milky Way documentary
KellyMom.com for breastfeeding
Evidenced Based Birth podcast
The Birth Hour podcast, of course!
Expectful
Expectful is the #1 guided meditation app for your fertility, pregnancy, and motherhood journey. Just like you probably take a prenatal vitamin for your body, Expectful's meditations are like a prenatal vitamin for your mind that can help you conceive and have a happier, healthier pregnancy and baby. Their guided tracks – which were made specifically for hopeful, pregnant, and new moms – help you reduce stress, improve sleep, and connect with your little one. You can go to expectful.com/birthhour to get a special offer: an extended 14-day free trial of Expectful.