Two hospital births: two completely different experiences. Logan's first birth began like many first time moms- one false alarm followed by showing up to the hospital early enough to be put on the cascade of inversions fast track. Water broken by the doctor, being told she couldn't leave the bed with water broken, an epidural even though she wasn't in pain, a routine episiotomy, and 12 hours after her first contraction, Logan gave birth to a beautiful healthy baby girl.
Determined to do things differently the second time, Logan did everything she could to prepare including changing practices and hospitals. After deciding to stay the night close to the hospital after her last doctors appointment, Logan had a crazy short and intense labor and gave birth to their son only 30 minutes after arriving to labor and delivery.

Logan Russell Bio
Living in the incredibly rural Northeast corner of Louisiana, Logan and her husband of 5 years, Ethan, are both sales reps working in the Agricultural Industry. Together they have two children- Eleanor Lane (3), and Elliot Houston (1).
When she isn't selling corn, cotton, and soybeans, or chasing two toddlers, Logan loves to spend her time cooking, creating, and spending time outdoors. Connect with her on Facebook or Instagram @loganbdale.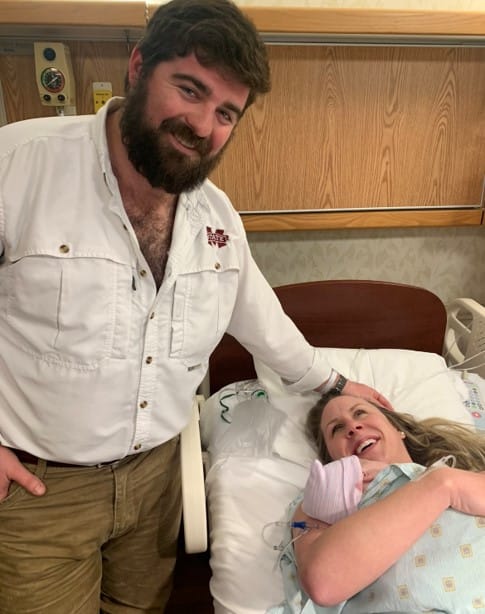 Resources
Motif Medical
This episode was sponsored by Motif Medical. Motif designs insurance-eligible products for busy moms. With a focus on innovation and empowerment, Motif's line of breast pumps and maternity compression garments are sophisticated, yet discreet, and made to support mothers as they navigate new motherhood. Discover why moms are reporting more milk in less time with the Luna breast pump, and see how you can get it covered through insurance at motifmedical.com/birthhour.