Yay, you're pregnant! Now what? It is so exciting to get that positive pregnancy test, but it can feel a bit overwhelming to navigate all of the different to-dos and stages of pregnancy—that's why we are so thankful for tools like the Ovia® Pregnancy app that make life a little easier.
The Ovia Pregnancy app (completely free!) is your all-in-one pregnancy tracker offering you peace of mind as you reach pregnancy milestones, navigate symptoms, and plan for baby's arrival. With Ovia Pregnancy, you'll find answers to all of your prenatal questions — read weekly updates, find symptom relief, learn what's safe to eat, share bump pictures, and even use a baby name feature! Your pocket companion for each trimester (and beyond)!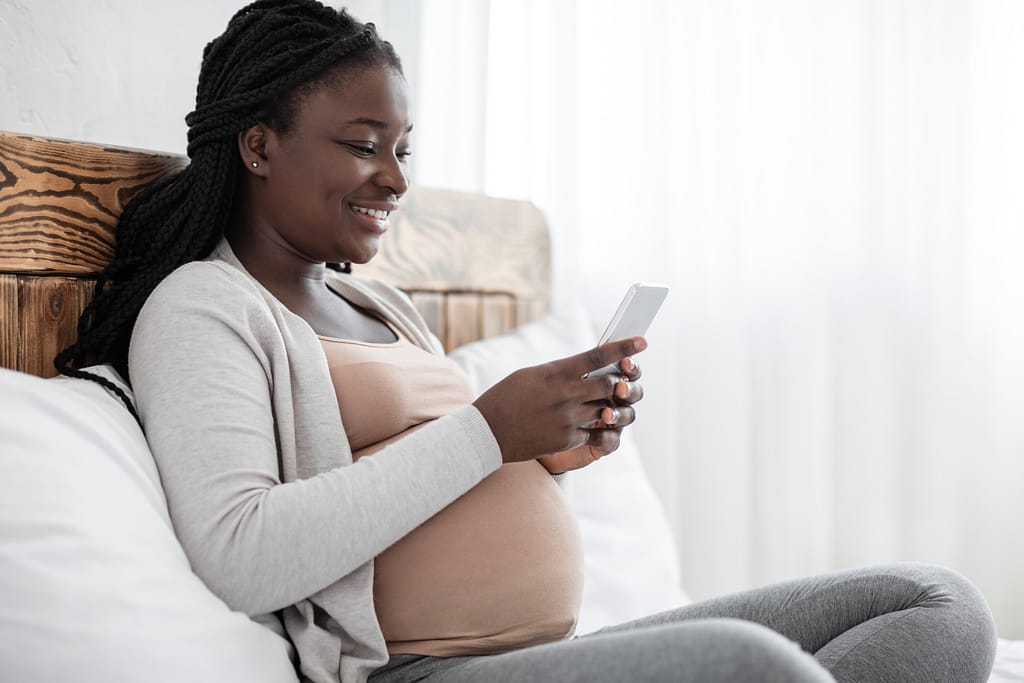 Many apps have the option to see the size of your baby each week but Ovia takes it a step further and makes it so fun to track! When I was pregnant with my 3rd baby, I absolutely loved seeing how big my baby was week-by-week with Ovia's fun and unique size comparisons (like fruits & veggies, weird but cute animals, Parisian baked goods, and fun and games). My older kids would ask me every week to show them how big the baby was and would giggle over their little sibling that was the size of a gameboy or a croissant!
Every day on your Ovia timeline, you'll also see a true-to-size version of your baby's tiny hand and foot right there on the screen which really helps you and your family visualize the little human growing inside of you! You can also find the perfect baby name with the 'My Baby Names' feature. You can sort options by gender and first letter and make a list of all your favorites!
Aside from fun tracking features and baby name help, Ovia offers helpful tips like what's safe to eat, what medications you can take during pregnancy, and how to find symptom relief by using their easy to use lookup tool.
I actually first discovered Ovia by using the Ovia Fertility app and love that Ovia has an app for every stage of the way — from cycle tracking to pregnancy to parenthood. The Ovia apps offer health tracking, features, and tools to help you navigate fertility, pregnancy, postpartum, and baby health.
Again, whether you're cycle tracking, trying to conceive, pregnant, or a new parent, Ovia has support, tools, and community resources to help! Check out all three apps: Ovia Fertility, Ovia Pregnancy, and Ovia Parenting and download the app that's right for you!
*This is a sponsored post. As always, we only recommend brands and products that we personally use and love!