To listen to this episode, and more than 300 other birth stories in The Birth Hour archives, join our listener supporter group here!
Hypnobirthing Homebirth
Trezelle prayed that god wouldn't allow her to go into labor until her hair was done. That
Sunday
night as her sister did her hair she stumbled onto a youtube video explaining
hypnobirthing
. She was intrigued, video after video told her a little bit of what she already knew instinctively—that no matter how painful labor is, she can do this because her body was created to do this.
She remembers telling herself that she was ready to have her baby anytime the baby was ready to come. True enough, it's like mother and child were connected, a connection that went far beyond the placenta, it was something deeper. The next morning at
4am
, Trezelle felt a leak, which she thought was her urinating. She ran to the bathroom as fast as a pregnant woman could, leaking all the way there. Then it dawned on here that maybe "today is the day?"
Since it was way too late when her sister was done with her hair the night before, she slept over. Trezelle woke her up to tell her that she thought she was in labor. Her sister was passed out, but she answered with a sleepy "yes". Little did Trezelle know, her sister didn't really register what she told her… because… sleep. At
8am
Trezelle called her midwife, Heidi Ricks, who she didn't call earlier because she didn't want to wake her, especially since she didn't know if she was in labor for real. Since Trezelle had an appointment that day she told the midwife what was going on, her midwife assured her that she was in labor and that she would come over right away to check her.
Since Trezelle has planned a water home birth she didn't have to go the hospital. She tried to stay hydrated but her body wouldn't keep anything down she was puking non stop. Trezelle loved being home with the ability to walk around and just be present in the moment, in her own space. When her midwife and apprentice came to her house, she got checked and was told that she was totally in labor. She called her siblings to let them know. The midwife left and gave her directions to rest and take it easy. Trezelle did just that, but with every contraction, she would get on all fours and rock back and forth and growl. It seemed to help her, she also spoke to her baby. At the time Trezelle didn't know that she was carrying a girl, she wanted it to be a surprise.
Within 30 minutes of the midwife leaving, Trezelle felt the urge to push, she called her midwife & her midwife came right away. When the midwife got back, she told Trezelle that the baby was coming. Trezelle was scared that she didn't know how to push, so the midwife showed her. She was advised to scream down, instead of out. And that she did! She credits this great technique with helping her avoid an episiotomy.
In just a few pushes baby Alle was born. When Heidi announced that Trezelle had given birth to a live baby girl Trezelle cried big ole ugly tears. She cried for so many reasons, most important being her baby was alive. After two prior miscarriages, she always thought that she wouldn't be able to have kids. Then with such an emotional pregnancy, she was scared she would lose her baby. The tears were tears of joy. Joy & gratitude. She thanked her siblings, & Heidi so much for being there with her that day. She still expresses her gratitude to this day. Most importantly she thanks God for a perfect, strong minded little rainbow.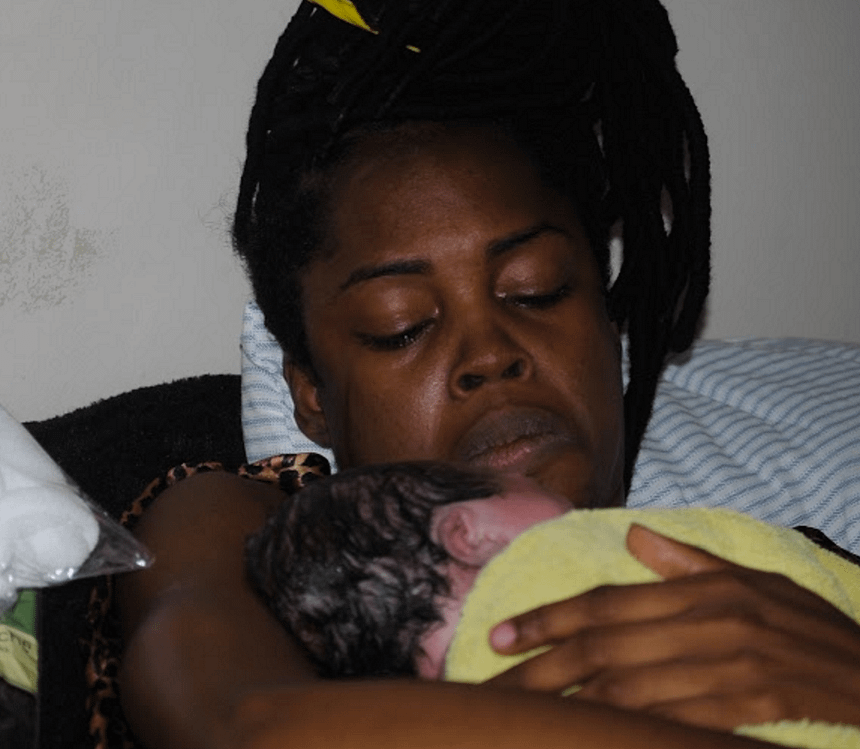 Trezelle Morgain Bio
Trezelle wears many hats but the one she is proudest to wear is Mom. She is a mom to two angel babies & one rainbow baby. She is an entrepreneur with a heart of gold and a desire to help others find their calling and become aligned. Her business is geared towards supporting Christian parents during the childbearing stage; pregnancy – parenting. She also coaches Christian Doulas in business, personal development, and spirituality.
WavHello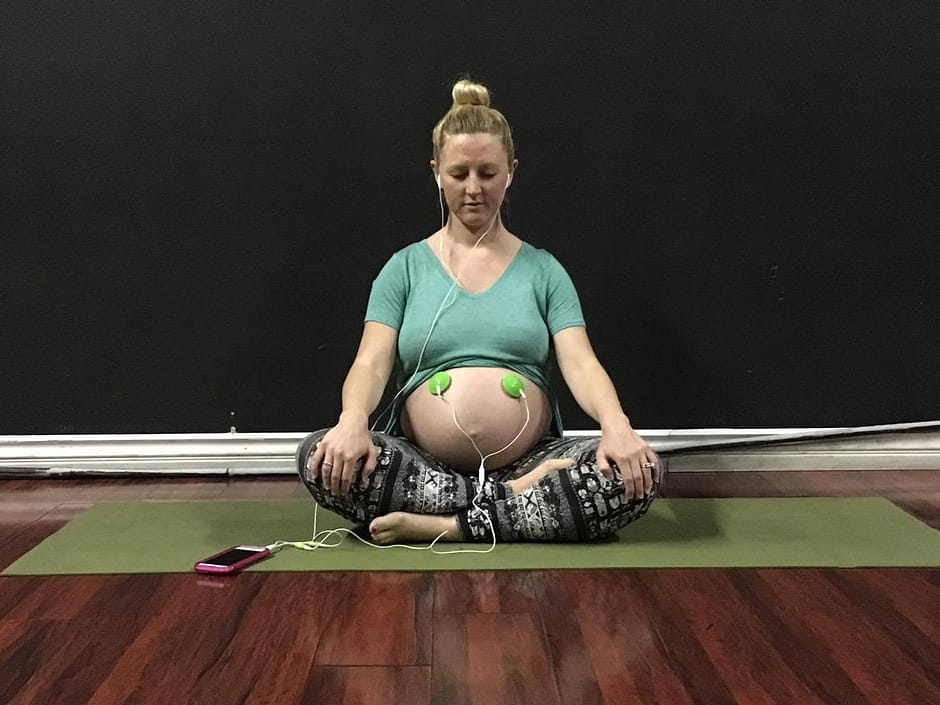 This episode is sponsored by WavHello. BellyBuds by WavHello are adhesive speakers that gently adhere to mom's baby bump. BellyBuds help reduce stress, stimulate early development and promote positive connectivity in the brain through music.
Learn more about BellyBuds and their 20 weeks to bliss program to have a happier and healthier pregnancy at wavhello.com.