To listen to this episode, and more than 300 other birth stories in The Birth Hour archives, join our listener supporter group here!
Jenna-Lee's Infertility Journey
31 year old Jenna-Lee is a residential child care specialist from Florida and has wanted nothing more in life than to be a mother. After marrying the love of her life back in 2010, she and her husband, Patrick, have been trying to conceive. They were told by doctors they didn't even need birth control because it wasn't going to happen due to Jenna's health issues but they never stopped trying. They tried many different methods to track her cycle and used products to try to increase their chances. All of these things were very stressful and exhausting. It took them 5 years to get pregnant and then they suffered a loss.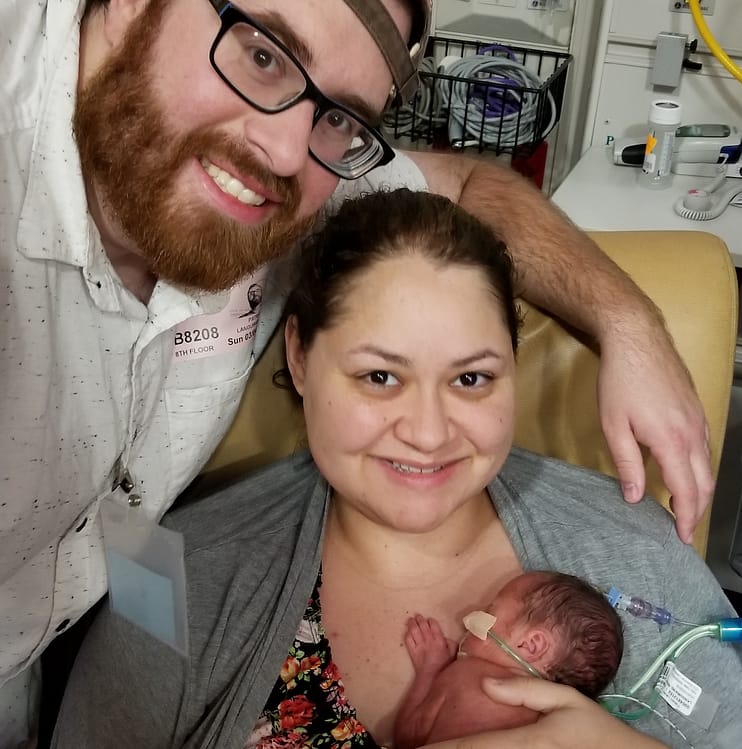 When Jenna found out about Ava bracelet she was thrilled to become pregnant again after a year of use! The bracelet helped her and her husband understand her cycle and body better. It taught her what her most optimum days were and, took a lot of the stress out of trying to conceive. She loved that it was very easy to use and see the data daily. Her pregnancy was anything but easy but this she expected.
Preeclampsia and Preterm Labor
She ended up having to be hospitalized the last month of her pregnancy due to severe preeclampsia. On the day of her baby shower, Jenna was rushed into an emergency cesarean section at 30 weeks and gave birth to her tiny 3.5 pound rainbow baby boy Wesley Arlo. Jenna and Patrick feel completely blessed to have him and can't wait until he can come home from the NICU. Jenna wanted to share her story to give hope to those who have gone thru similar circumstances. If you would like to reach out to Jenna or have any questions for her you can email her at Jleelan@outlook.com.
Ava Women
This episode is sponsored by Ava Women. Wear the Ava bracelet while you sleep for effortless insight about your fertility, your cycle, and your health. Ava monitors nine physiological parameters and is clinically proven to detect the beginning of the fertile window in real time. You can use the promo code: BIRTH for $20 off each order at avawomen.com.