To listen to this episode, and hundreds more birth stories in The Birth Hour archives, join our listener supporter Patreon here!
Ndeya and her wife, Kourtney, knew even before they were expecting that they wanted to have a home birth. After a simple IUI in January 2018, they were pregnant! Armed with knowledge and the support of her wife and fabulous midwives, Ndeya went into labor and birth feeling confident and excited. After 20 hours of early labor, 10 hours of active labor and 25 minutes of pushing (in a squat) their daughter, Aminah, was born, in the middle of their living room.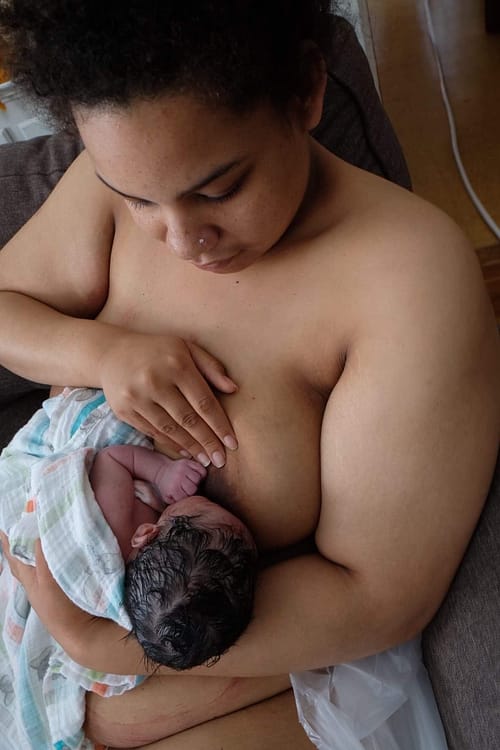 Ndeya Snow Bio
Ndeya is a queer woman of color who works in the San Francisco Bay Area creating learning and development programming at a local non-profit. When she's not at work she enjoys singing all the high notes in her community choir, crocheting granny squares, and singing silly songs with her wife and daughter. Connect with her via her Blog: ndeyasnow.com or on Instagram: @ndeyaloves.
Crate and Kids
This episode of The Birth Hour is sponsored by Crate and Kids. Crate and Kids believes in rooms that welcome little ones and their grown-ups. Ready for each stage of childhood, their inspiring, versatile designs celebrate your family's unique way of living, and help make yours a creative home to grow in.
Use code TheBirthHour10 at checkout to receive 10% off your full-price purchase of Kids furniture and more at crateandkids.com. It's valid online only, and some exclusions apply, so see their website for details.