Katya Suh found out she was pregnant shortly after her marriage to NFL Defensive Lineman Ndamukong Suh in May 2020. The months that ensued ended up being some of the most transformative moments of her life especially with expecting twin boys. In the first trimester of her pregnancy, Katya experienced regular morning sickness and then faced a scary spell inclusive of blood clots, in which she was told she could be a high risk pregnancy. Ultimately, by adjusting her usually very active lifestyle to focus on rest and working closely with her medical team, her body was able to heal entering into her second trimester.
As her symptoms began to ease, and anxieties of the early weeks evolved into feelings of comfort from her husband and excitement for the challenges of raising twin boys that were to come. In the midst of the COVID-19 pandemic, the couple hired a birth doula to help them formulate a birth plan and prepare for the big day. More big life moments occurred as Katya entered her third trimester, while moving into her new home, preparing a space for the boys, and Ndamukong earned his first Super Bowl ring with the Tampa Bay Buccaneers.
But as the big day neared, Katya remained focused on preparing a birth plan for any and every possible scenario. As part of this, she prepped medical teams in both Tampa, FL and Portland, OR – where the couple resides in the off-season. Yet as everyone knows from the last year and-a-half, you can never prepare for everything. Khari remained breech until the last two weeks of the pregnancy, leading Katya to create plans that involved both a vaginal birth with breech extraction or possibly a caesarean.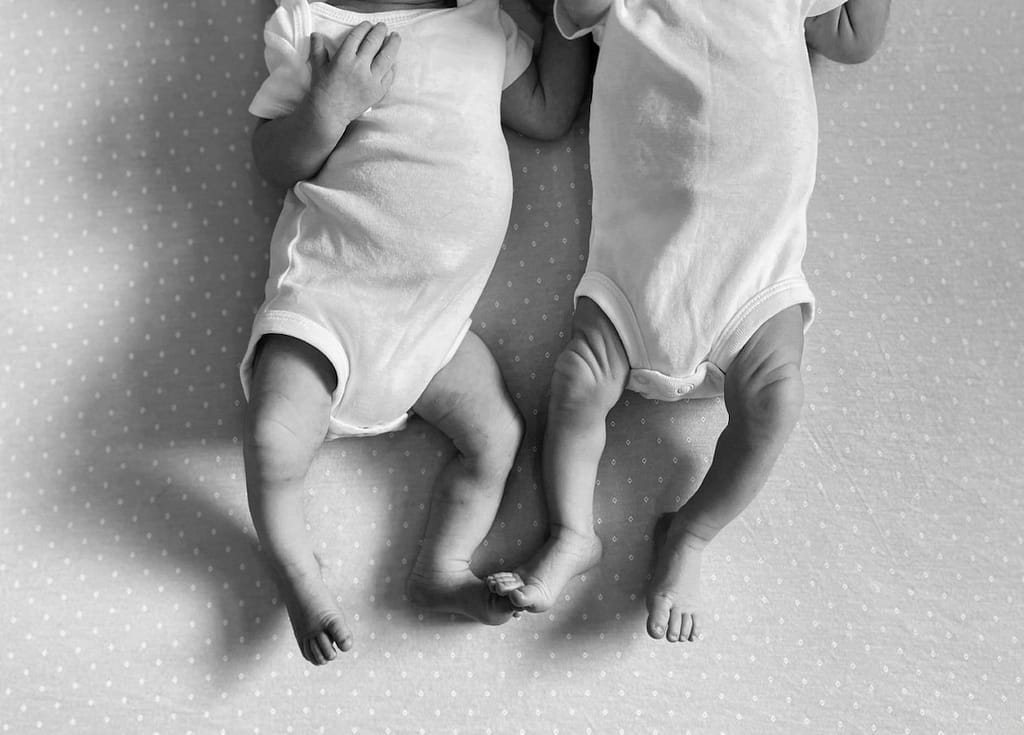 Thanks to Khari's literal turn of fate two weeks prior to birth, Katya was able to continue with a vaginal birth. She was induced at 38 weeks and after laboring for about 2.5-3 hours, Katya decided that in order to avoid undue stress, receiving an epidural would be the best option for both her and the boys. The boys were born on the evening of March 26, 2021. Kingston was born first, weighing 7lbs, 08oz. Healthy and larger than Katya thought, she was quickly reminded that she had more work to do. Khari, who weighed 7lbs, 12oz, was born shortly after, and experienced minor complications due to mild transient tachypnea (TTN) requiring him to go on a CPAP until the fluid had cleared from his lungs. Luckily, Ndamukong was able to stay with Khari during his treatment as Katya remained on bedrest.
Immediate postpartum was not what Katya imagined, however. Shortly after welcoming Kingston and Khari, she experienced a postpartum hemorrhage as her uterus was not closing. Understanding the risks of birth, especially in multicultural communities, as a black woman Katya knew the severity of the situation. She credits her support system, especially her husband and mother during this moment, for being there for the babies so that she could focus on what needed to be done in her healing. After receiving two blood transfusions, Katya made a full recovery and was able to care for her boys. Because of this postpartum trauma and Khari's recovery, the Suh family remained in the hospital for three days to monitor recovery. After Katya's platelet levels returned to normal, the family welcomed the boys home for the first time.
In her postpartum experience, Katya remembers being very intentional with voicing her needs and emotions – she knew that raising a family requires a village. Like many first-time mothers, Katya had to work to understand and learn her body again following birth. She supplemented breastfeeding with additional milk as she eased back into her active lifestyle, and was grateful to have the support of her husband, his parents, and her own mother and sisters as she entered this new phase of her life. For Katya, it took a village throughout the entire process and she is an avid proponent of leaning on and embracing the support around you throughout your journey.
Connect with Katya via Instagram @itskatyasuh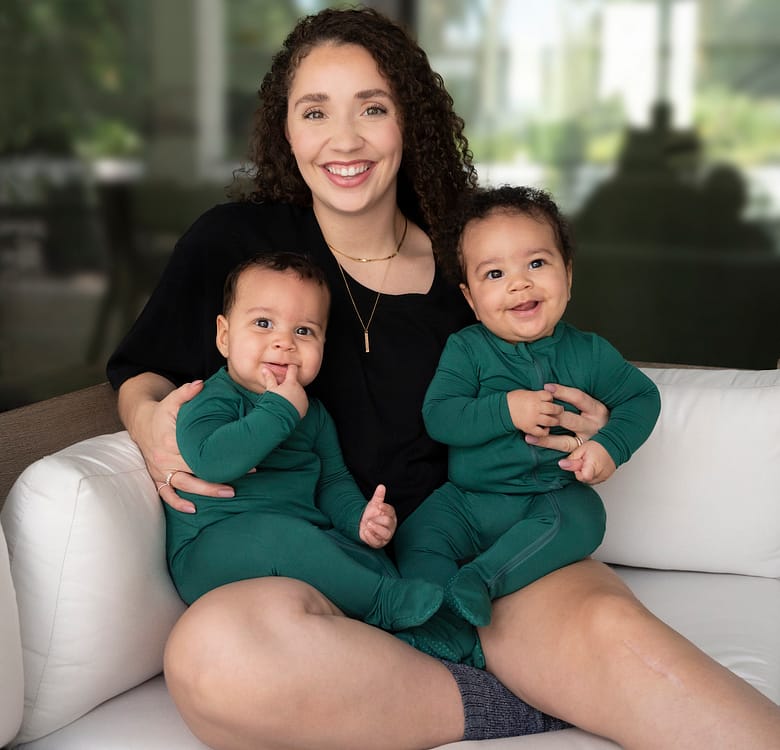 Resources
Get a doula!
Accept help from friends and family!
Trust your gut and mother's intuition!
Premama Wellness
Today's episode is sponsored by Premama Wellness. Premama creates doctor-backed supplements that support every stage of your maternity wellness journey. From balancing hormones, to trying to conceive, pregnancy, postpartum recovery, and breastfeeding nutritional support. All Premama supplements are gluten-free, non-GMO, vegan or vegetarian, with no additives and no synthetic flavors. Discover why moms (and dads-to-be!) trust Premama wellness for their nutritional support by visiting Premamawellness.com. You can use the code BirthHour25 for 25% off your purchase!