Infertility Journey and Hospital Induction Birth Story
After dealing with infertility for over a year, Beth and her husband Wes were surprised to find out they were pregnant on the day of their consultation for IVF. Beth enjoyed a smooth pregnancy up until she was 39 weeks along, when on Halloween morning, her OB discovered that her amniotic fluid levels were low, and she needed to be induced. She was induced with pitocin, and labored in the hospital with an epidural for 12 hours before giving birth to her son. Bexley was born at 2:50 am on November 1st, weighing 7lbs and 1 oz, with a full head of hair.
Beth Belt Bio
Beth is a 31 year old first time mom, to her adorable son, Bexley. She and her husband Wes have been married for 4 years, and live together in Clinton, Utah. As a family, they enjoy quiet nights at home, cuddling and watching movies together. Beth works as Graphic Designer for HARMAN, a SAMSUNG company. You can connect with her on Instagram @beth_belt, and you can see her adorable son grow @bexleybelt.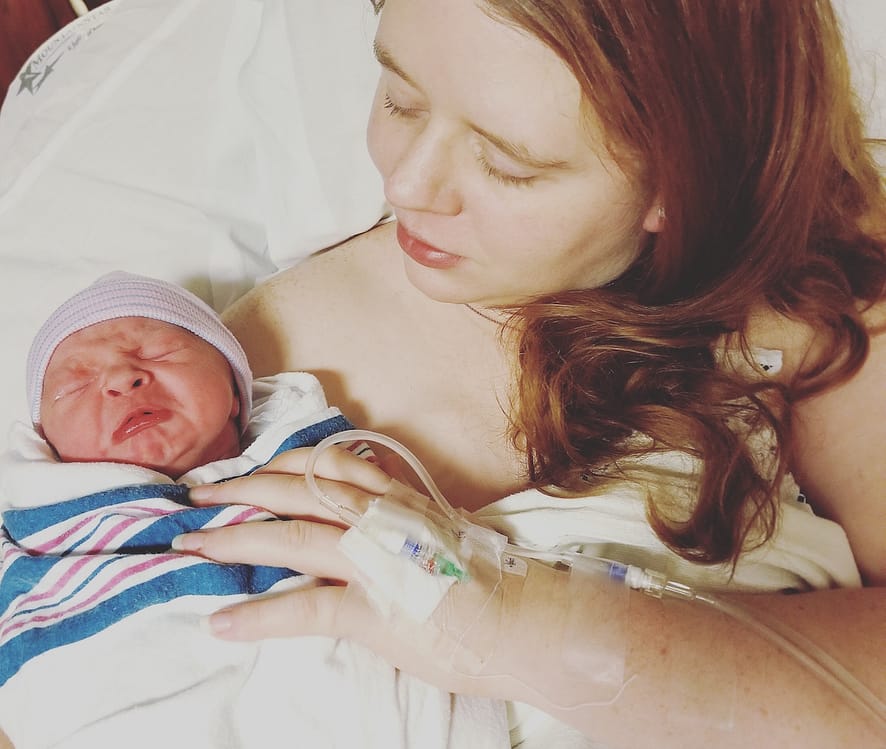 Resources
The Birth Hour
Beat infertility podcast
Pea in the Podcast
Pregnancy Confidential Podcast
Babylist
Today's episode is sponsored by Babylist. The people at Babylist believe that you should be able to get exactly what you need for your unique and growing family. That's why their baby registry easily lets you add any item from any store. Plus, Babylist helps you each step of the way with their customized checklist, product guides and reviews, and personal registry consultants. They've even got group gifting! Start your registry today to be eligible for a free Hello Baby Box of goodies for baby worth over $100 while boxes last.