JoAnne and Adam decided to start trying for a baby over the summer of 2019 and were lucky enough to get pregnant on their first try.  Despite having gestational diabetes, JoAnne's pregnancy was a breeze and she absolutely loved being pregnant.  When JoAnne was almost 9 months pregnant, Adam contracted the coronavirus and tested positive on two separate occasions several weeks apart.  JoAnne and Adam had to spend the last six weeks of her pregnancy completely separated. 
Due to the hospital's ever changing policies, Adam was not allowed to be JoAnne's support person.  He had to miss the birth of his daughter. 
Labor and delivery was a great experience for JoAnne – the epidural made it pain free and the doctor said she was "born to have babies."  The first couple of days postpartum were a struggle for JoAnne and her mom (who was her support person) due to covid related policies and complications getting discharged from the hospital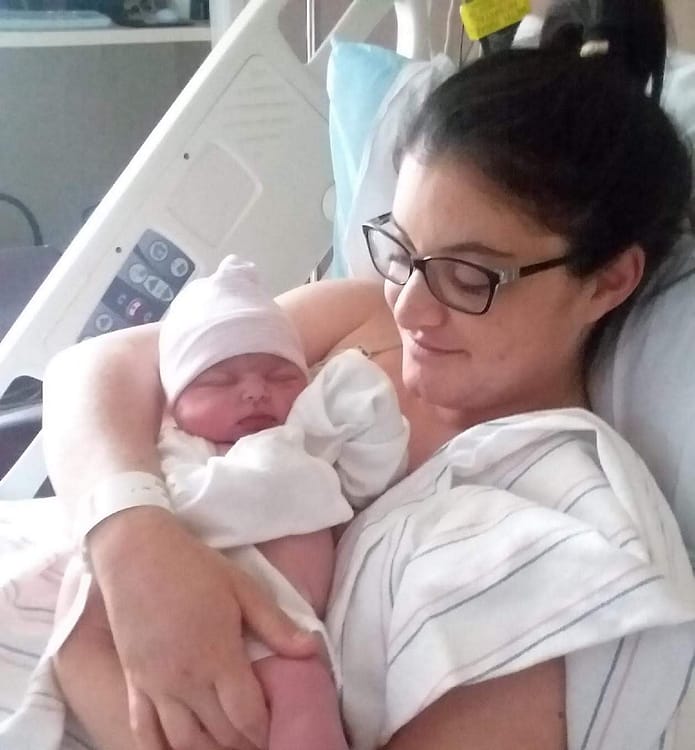 JoAnne Sines Bio
JoAnne lives in Massachusetts with her husband Adam and 5 month old daughter Elsie.  She was a classroom teacher for four years and has her masters degree in education.  She is now a stay at home mom who enjoys doing a variety of activities with her daughter each day.  You can find JoAnne on Instagram @stayathometeacher2020
Peanut
Peanut is an app that helps you make meaningful connections throughout all stages of motherhood. Peanut provides a safe space for mothers, expectant mothers and those trying to conceive to build friendships, ask questions and find support by introducing you to others nearby who are at a similar stage in life, Peanut provides access to a community who is there to listen, share information and offer valuable advice: Whether it's understanding IVF, adoption, pregnancy, baby's first years or beyond, Peanut is a place to connect with other moms in the thick of it.
Download the app for free today!