Just weeks shy of a trip to Mexico for one of her best friend's destination wedding, Meriankh was very surprised to discover that she was pregnant. She soon found herself contemplating difficult decisions; not only about attending the wedding, but also how she and her partner of less than a year, could best navigate this unexpected life change overall. Physically, Meriankh's pregnancy was smooth-sailing… she didn't "feel" pregnant for a long time. However, she was challenged with experiencing an array of difficult emotions tied to adjusting to being pregnant.
While the pregnancy was fine physically, Meriankh did have a few hiccups that arose: brief spotting, a bright bowel on her 20-week ultrasound, and a subchorionic (placental) cyst. Meriankh began her pregnancy seeing her regular OB, but switched care around 15-weeks to a local birth center. Her experience at the birth center was not quite what she expected or envisioned, but she continued receiving care there nonetheless.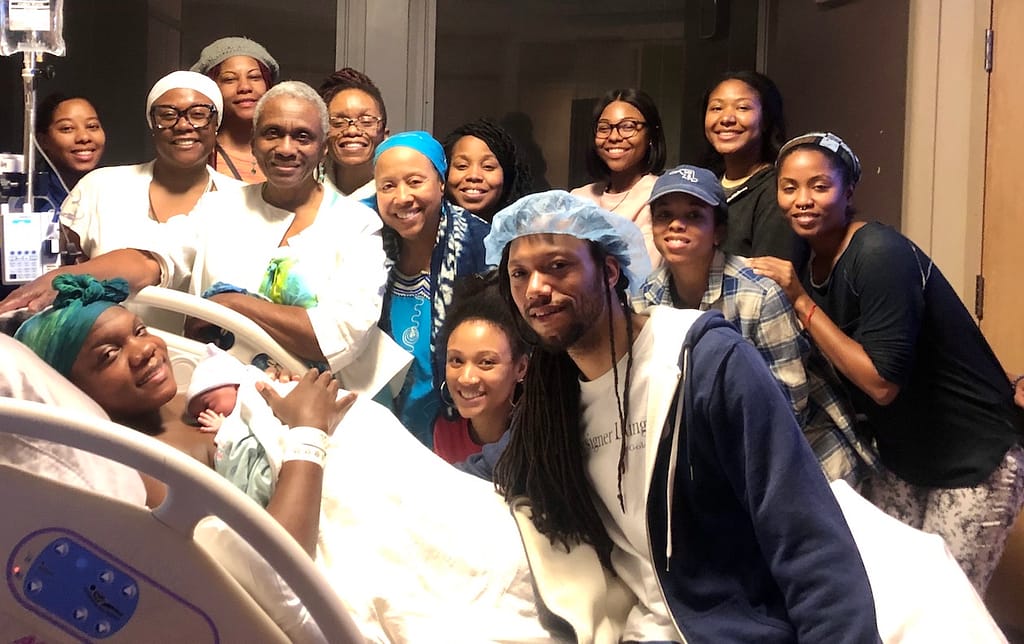 Meriankh was planning an unmedicated birth at a birth center. However, due to a very last minute gestational hypertension diagnosis, she ended up delivering in a hospital, with an epidural, and having a very positive experience. After her water broke late night on Friday, February 14th and nothing happened all of the next day, Meriankh experienced prodromal labor throughout the night of Saturday, February 15th into early Sunday morning at which time the contractions stopped. Sunday night, however, her contractions began again and a 22-hour labor commenced. Although Meriankh had an intimate at-home labor through the bulk of those two nights, on Monday February 17th she gave birth to a small, but healthy baby girl while surrounded by her "village"- her partner, and numerous family and friends!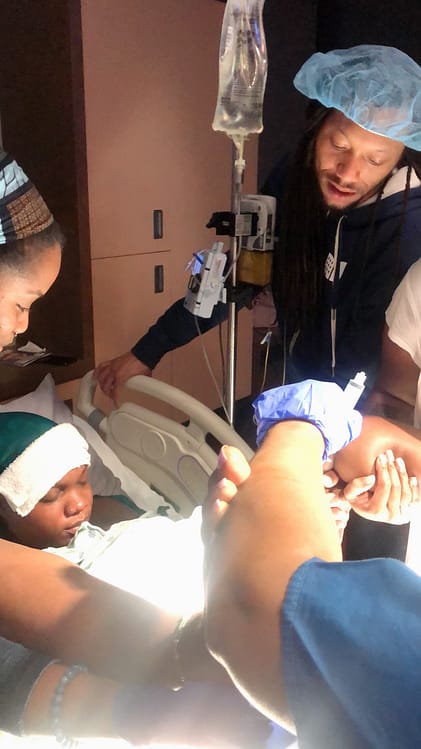 Meriankh Cook's Bio
Meriankh Cook was born, raised, and currently resides in Washington, D.C. She is currently a middle school science teacher and a happy mom of her 16-week daughter, Sefana. Meriankh has always been fascinated with birth and loves all things birth-story related. Connect with her via email: meriankhcook@gmail.com
Britax
Today's episode is brought to you by Britax Child Safety, Inc. For over 50 years, Britax has been focused on safety you can trust from the very first day. They welcome new moms and dads to parenthood with award-winning car seats and strollers for every lifestyle while providing extra confidence for the journey ahead. At the end of today's episode, I talk with Britax safety advocate, Sarah Tilton, all about the importance of rear-facing. Learn more about Britax products and safety tips at us.britax.com.