After a successful home birth with her eldest son in 2017, Caroline and her husband Brett sought the same birth team to deliver their second son in January of 2020 at home again. When Labor started at 35 weeks they spent the night at their local birth center where the staff readied themselves to deliver a preemie but by morning labor had stopped. A few more false starts and almost a month of bedrest, they finally welcomed their son in the afternoon light on a cold late January afternoon.
Caroline Snider Bio
Caroline lives in upstate NY with her Husband Brett and their two young sons Casper and Rufus Originally from the UK Caroline has called America home for over a decade now; first on the West Coast in Los Angeles where she and Brett met working in advertising and now the East Coast in the beautiful Hudson Valley where she's a full time Mom and aspiring writer. You can connect with her on Instagram where she loves to talk openly and honestly about her experience of motherhood.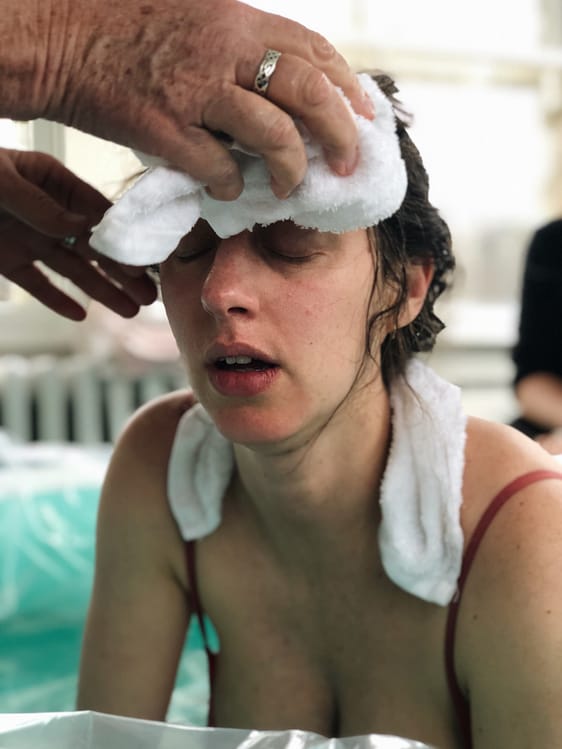 Resources
Peanut
Peanut is an app that helps you make meaningful connections throughout all stages of motherhood. Peanut provides a safe space for mothers, expectant mothers and those trying to conceive to build friendships, ask questions and find support by introducing you to others nearby who are at a similar stage in life, Peanut provides access to a community who is there to listen, share information and offer valuable advice: Whether it's understanding IVF, adoption, pregnancy, baby's first years or beyond, Peanut is a place to connect with other moms in the thick of it.
Download the app for free today!