To listen to this episode, and more than 300 other birth stories in The Birth Hour archives, join our listener supporter group here!
A Story of Loss and A Rainbow Baby Birth
Today's birth story is with Jenna who also happens to be my best friend. First, she shares the story of her son Greyson's birth; Greyson was stillborn at almost 34 weeks gestation due to unknown causes. I was with Jenna when the doctor told us there was no heartbeat and walked with her in her grief for the days, weeks and months after his birth.
Her pregnancy with Greyson's little brother, Gavin, was so exciting but also very stressful for Jenna as she was always concerned about losing another baby. The day she and her husband, Adam, met their rainbow baby was a day they will never forget.
Jenna Edwards Bio
Jenna Edwards is the mother of two boys, Greyson Lewis, who was stillborn in September 2014, and Gavin Lee, who is 7 months old. She and her husband live in Austin, TX and are learning each day how to parent one child in heaven while having one in their arms.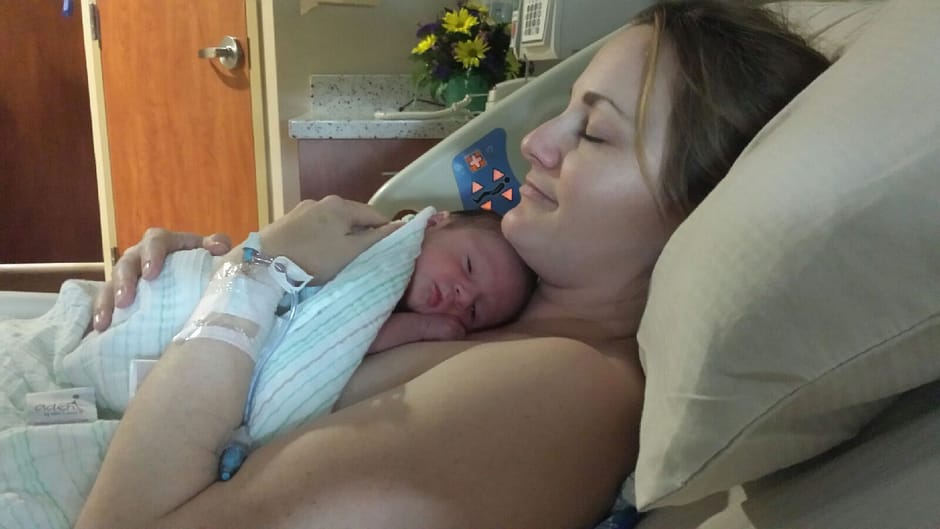 Resources
Grieving Parents—Surviving Loss as a Couple
Pregnancy After Loss Facebook Group
Landon's Legacy Retreat for Mothers Who've Lost a Baby + Amelia's Birth Story