To listen to this episode, and more than 300 other birth stories in The Birth Hour archives, join our listener supporter group here!
Inductions, Epidurals and Promdromal Labor Birth summary
Chelsea has had three epidural births in the hospital, each one a little different. With her first baby, she was induced a few days after 40 weeks and her son was born less than 
8 hours later
. With her daughter, she had a scheduled induction at 39 weeks, and was in labor 12 hours before her daughter was born. Chelsea experienced a few days of prodromal labor with her third baby, then went into labor on her own at 39 weeks. Chelsea gave birth to her third baby 7 hours after arriving at the hospital.
Chelsea Johnson Bio
Chelsea and her husband Dan live in Minnesota with their three children, Jameson, Ava, and Russell. Chelsea loves greasy cheeseburgers, baking desserts, and the color pink. She writes the pregnancy and parenting blog Life With My Littles, and is currently writing a book all about pregnancy that she hopes to publish next year. You can find her posting about motherhood on Instagram at @lifewmylittles and on her blog 
www.lifewithmylittles.com
. Check out her new book,
Preggers
!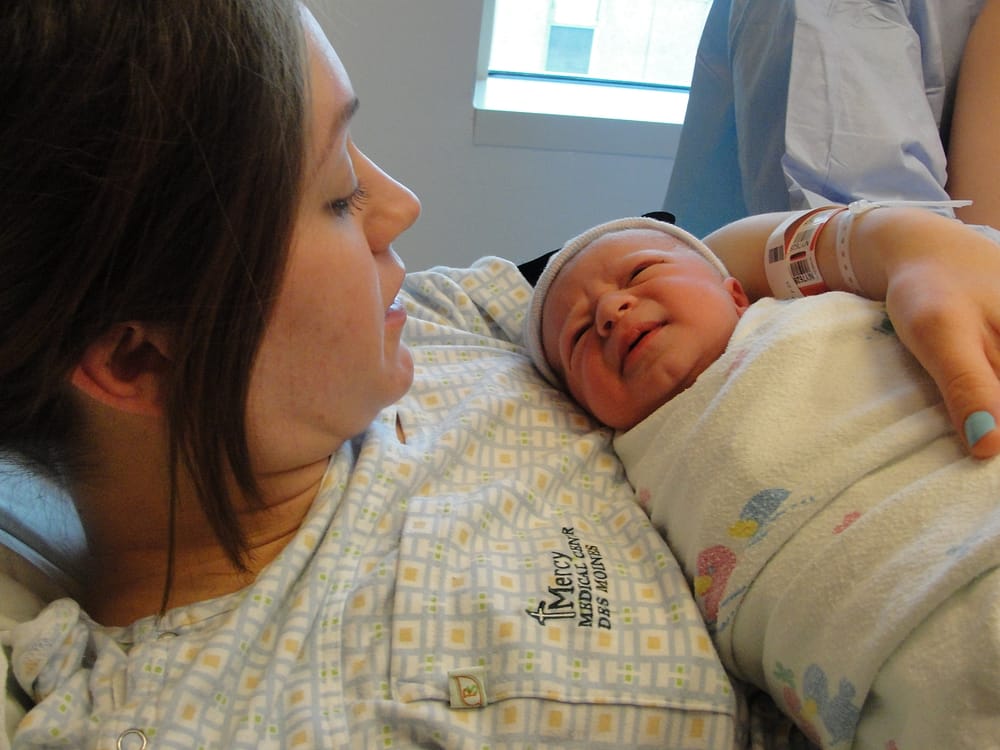 Resources
What to Expect Books, blogs written by other mamas, my own blog, the podcast Pregnancy Perfect, The Birth Hour, the app Baby Bump Pregnancy Pro, Instagram (for connecting with other mamas!)