Brittany's first birth was a hospital induction with a planned epidural. Though it was a relatively smooth labor, she felt like she was tense, out of control, and fighting against her body the whole time. She decided to hire a doula for her second birth three years later in the hopes that she would have a more connected, empowering birth experience and avoid some of the pelvic floor trauma she experienced the first time. Though her second birth was very similar to the first—a hospital induction with an epidural—Brittany's physical and emotional experience of labor was totally different, resulting in an empowered and redemptive birth story.
Brittany L. Bergman Bio
Brittany is an author who is passionate about telling stories that provide refreshment, connection, and encouragement to mothers who don't want to lose sight of their identity. Her essays on motherhood have been featured in a variety of publications, including TODAY Parents, Motherly, Coffee + Crumbs, and The MOPS Blog. She lives in the suburbs of Chicago with her husband, Dan, and their two children. By day, she is a copy editor of nonfiction books at a publishing house. Her first book, Expecting Wonder, is about the identity-level transformation we experience as we become mothers. You can connect with her at brittanylbergman.com or on Instagram.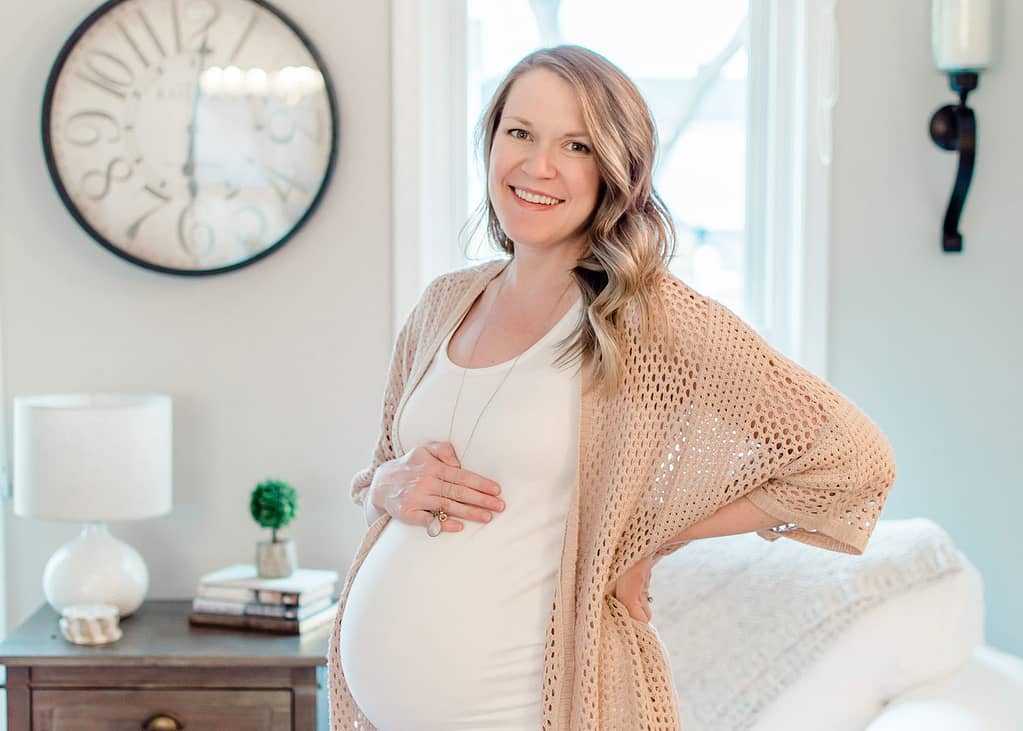 Resources
Zahler Prenatal Vitamins
Today's episode is sponsored by Advanced Nutrition by Zahler. Zahler offers complete nutrition at a crucial time when it matters most. Zahler kosher Prenatal + DHA contains a potent blend of 26 vitamins & nutrients including 300mg of DHA and the active form of Folate. Zahler's Prenatal provides the full spectrum of nutrients you and your developing baby require. Enjoy an exclusive 25% off toward your purchase on Amazon using code PREDHA25.