Genny had a peaceful birth center birth in January of 2018. After switching care providers twice (once at 26 weeks and again at 37 weeks) she knew the birth center was the right fit. She found a doula who also taught hypnobabies and prenatal yoga. At 8pm the night before birth, contractions started with slight cramping. The midwife and doula said to get sleep and rest as much as possible. At 2:30am, Genny could no longer sleep through the "waves." Upon arrival at the birth center at 4am, the midwife checked Genny & she was dilated to 7cm! Genny felt at peace and supported throughout the entire process thanks to her husband, doula and midwife. Just before noon and after pushing for 3 hours, baby girl was born into water. The midwife gently unwrapped the cord from her neck and placed her onto her chest. Mom, dad and baby went home 4 hours after baby was born.
For the birth of her second baby, Genny really wanted to give birth at the same birth center her daughter was born. Unfortunately, the birth center closed down 2 months before baby was due. They found a midwifery practice in late June (baby was due in September) because they had just moved back to Jacksonville after being in Pennsylvania on military assignment. Contractions started at 4pm and at 1am (9 hours later) baby boy was born into water in the comfort of her own bedroom. I recall the look on my sister's face when the doula went in and woke her up to come meet her nephew. My sister was staying the night to care for our toddler and she had her fears for me doing homebirth so it was cool for her to see a healthy happy baby born at home.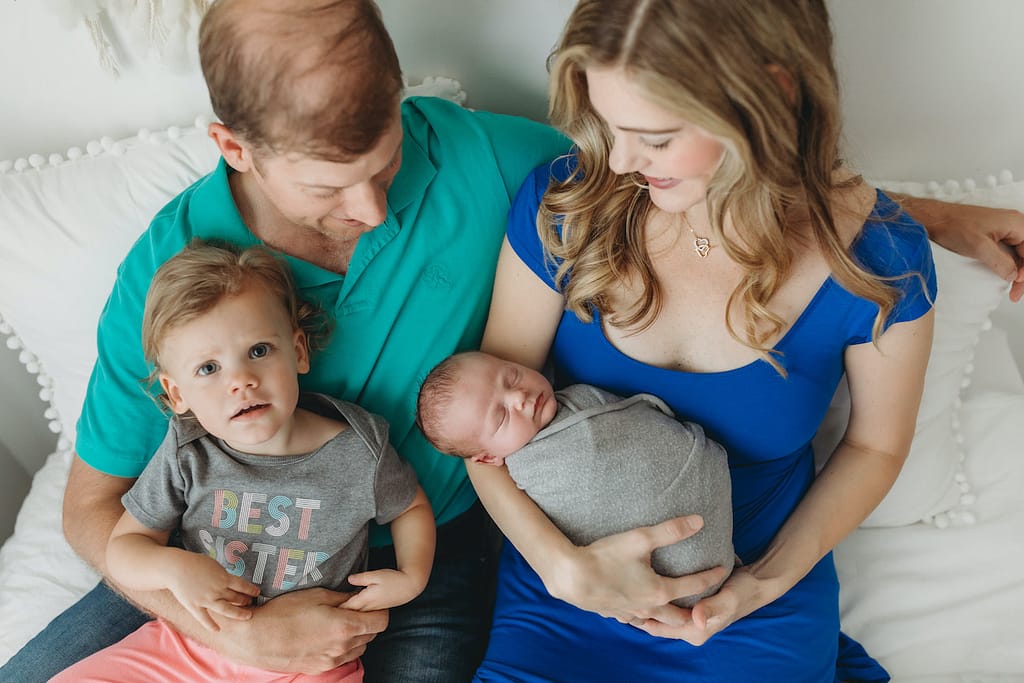 Genny Siemion Bio
Genny is a military wife, mother of two, and Lamaze Certified Childbirth Educator who prepares pregnant women and their partners for birth and parenting. Genny knows that childbirth education truly drives birth satisfaction, partner involvement, and how the mind, body, and spirit need proper preparation for birth and the postpartum period.
Genny has supported evidence-based research on birth long before becoming a mother herself. She became certified through Lamaze International and currently teaches at the local hospital and private classes through Zoom. Genny is featured in Jacksonville Moms Blog, Jacksonville Maternity Directory, and funforfirstcoastkids.org Connect with her on Instagram @gennychildbirthclass.
Resources
Peanut
Peanut is an app that helps you make meaningful connections throughout all stages of motherhood. Peanut provides a safe space for mothers, expectant mothers and those trying to conceive to build friendships, ask questions and find support by introducing you to others nearby who are at a similar stage in life, Peanut provides access to a community who is there to listen, share information and offer valuable advice: Whether it's understanding IVF, adoption, pregnancy, baby's first years or beyond, Peanut is a place to connect with other moms in the thick of it.
Download the app for free today!