To listen to this episode, and more than 300 other birth stories in The Birth Hour archives, join our listener supporter group here!
Short birth story info
Lisa always knew that she wanted a home birth, but she never anticipated having a marathon labor that would require extra support, including visits to the acupuncturist, the chiropractor, and the hospital. She eventually delivered her perfect daughter at home after over 75 hours of labor with her superstar support team.
Lisa Redfern Bio
Lisa lives in Olympia, Washington with her husband, Mitch, and their 4-week-old daughter, Nora. They spend their days hiking with their dog, foraging for mushrooms, snowboarding, and raising their ducks and chickens.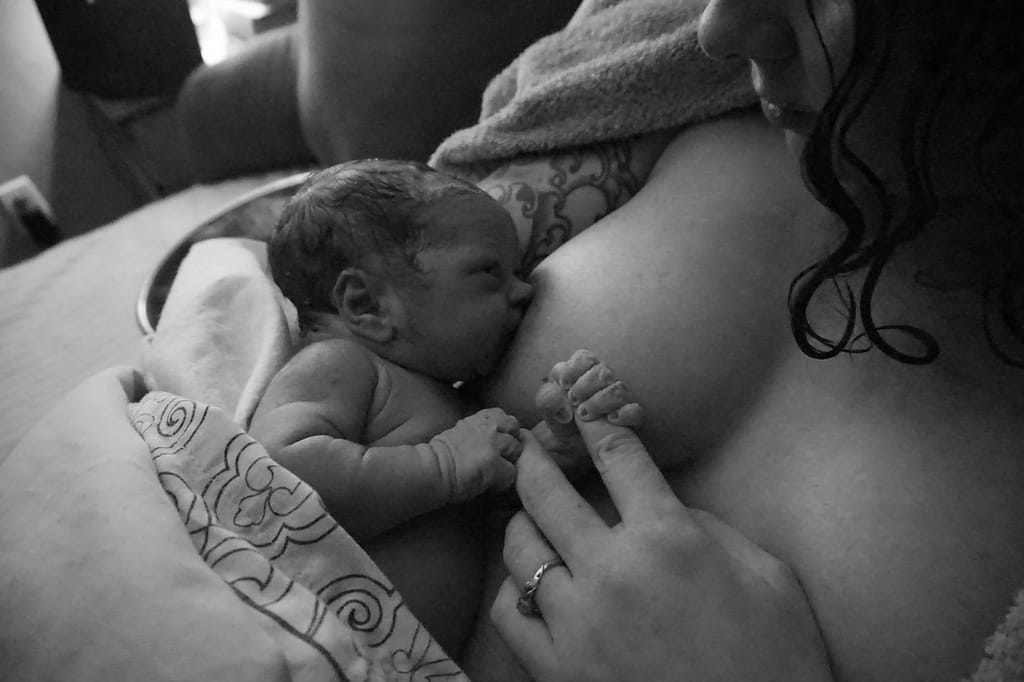 Resources
The Birth Hour!
Pregnancy Forum on Reddit
And Baby Makes Three: The Six-Step Plan for Preserving Marital Intimacy and Rekindling Romance After Baby Arrives
Mama Natural pregnancy and birth affirmation cards