To listen to this episode, and more than 300 other birth stories in The Birth Hour archives, join our listener supporter group here!
Supportive Medicated Hospital Birth
Before becoming a mom, Jessica had few expectations about pregnancy, birth, or motherhood. Her only close friend that had given birth did so unmedicated, and most of the language in her birth classes and the surrounding Brooklyn community was largely about "going natural," followed unconditionally by breastfeeding. But her journey took a different turn—she had epidurals for the births of both of her daughters, and breastfed neither. Both births, she says, were empowering experiences thanks to a trusty team of medical providers.
Postpartum, Breastfeeding + Bottle Feeding
Jessica concedes that postpartum was much more challenging. She struggled early on with breastfeeding and experienced a lot of formula feeding judgement—both from other mothers, and herself. She was also surprised by how many people demean a "medicated" birth as being not natural. It's one of the reasons she's so committed to sharing a wide range of women's pregnancy, birth, and motherhood experiences on her website Well Rounded.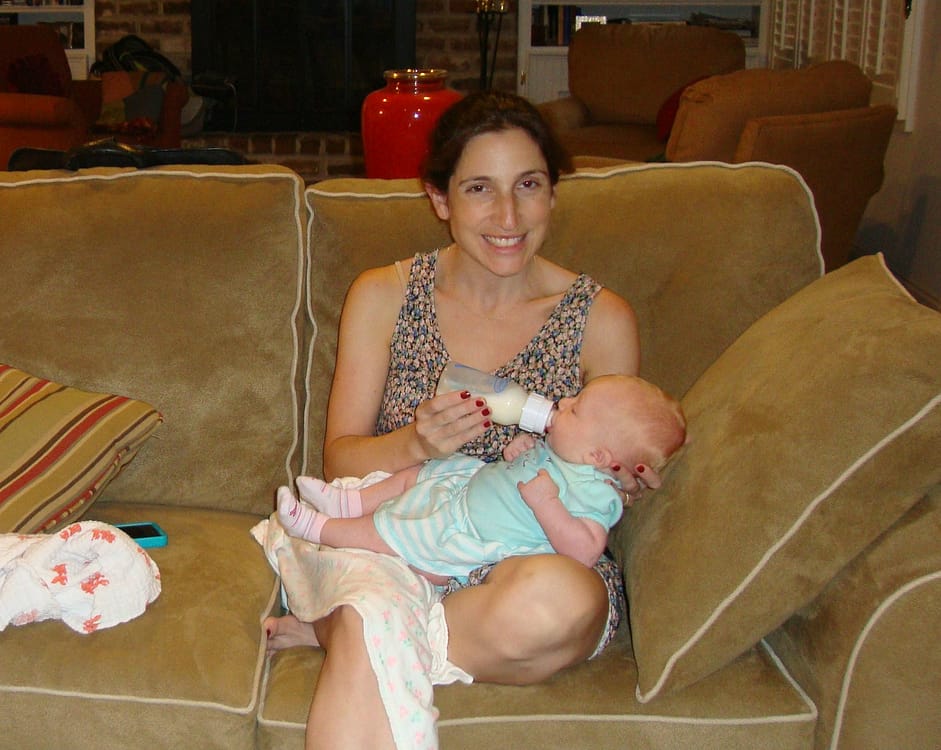 Jessica Pallay Bio
Jessica Pallay is the editor and co-founder of Well Rounded, a website focused on modern pregnancy & parenting, where she oversees editorial content and direction. Jessica is has been quoted about parenting and pregnancy in a wide range of publications including Vogue.com, Huffington Post, heymama and more, and has served as an expert panelist at industry events. She lives in Brooklyn with her two daughters, Libby & Elsie, and her husband Andrew. Read more on WellRoundedny.com and follow her at @wellroundedny and @jpals25 on Instagram.