Kiira and her husband, David, decided to start "trying" after 4 years of marriage (13 years together) and got pregnant right away! Kiira's pregnancy was mostly happy and calm, with the exception of first trimester nausea and second and third trimester sciatic pain. All of her prenatal care was at a local birth center, staffed by many midwives of color. It was extremely important to both Kiira and David to have OB providers who would listen and respect their wishes, and having Black midwives was one of the best ways they could think of to ensure that. They also hired a Black doula to support them through the pregnancy and labor. Kiira planned on a birth center delivery, with minimal intervention, but that's not how things ended up.
Around the time she was 36 weeks, the birth center went on a "diversion" requiring all births to take place in a hospital. This was a huge source of disappointment and frustration for Kiira and David because it went against all their plans. They both held out hopes that the diversion would be over by the time Kiira delivered. But, when she went into post-dates and had an unsuccessful biophysical profile, she ended up needing an induction anyway. Going completely against her birth plan, Kiira wound up having an induction using Cytotec, Pitocin, nitrous, and an epidural. She labored for nearly two full days and pushed for close to four hours total. On April 26th, she gave birth to a beautiful baby girl in a room of incredible Black women (plus David). Although Kiira's birth looked very different from what she had planned, it ended up being exactly what she needed. She had a care team that fully supported and cheered for her from start to finish. Kiira's postpartum journey had challenges of PPA and low milk supply, but she immediately fell in love with being a mom and remains that way to this day.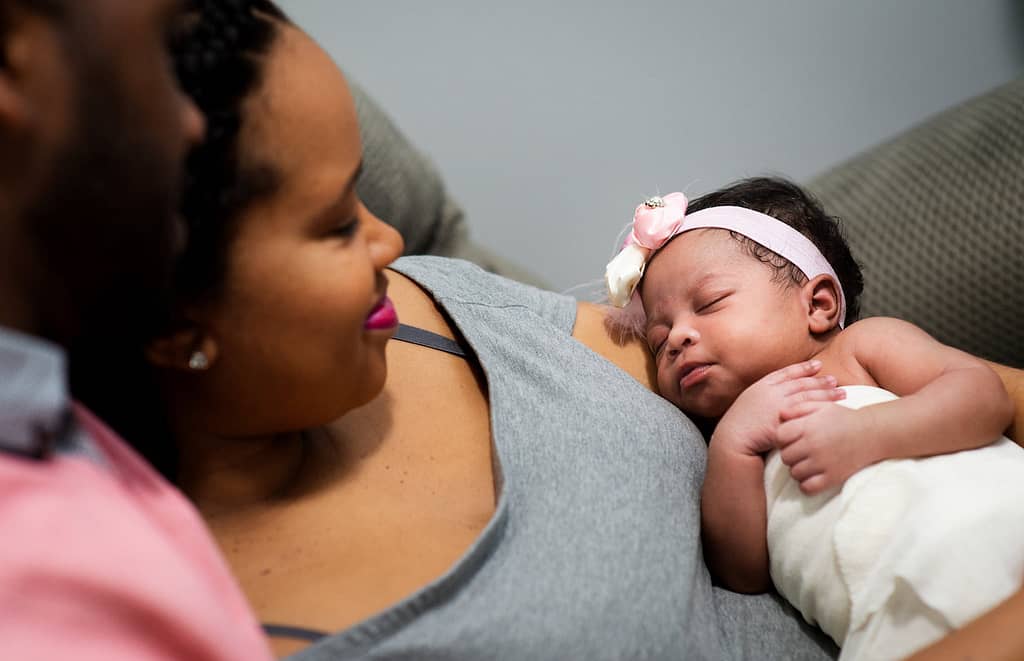 Kiira Lyons Bio
Kiira is a wife, researcher, and mom of two. She lives in the triangle region of NC and is a lifelong Tar Heel. She is an avid podcast listener and has been a birth junkie since watching The Business of Being Born at 18. Connect with her on Facebook.
Resources
Doulas! Midwives! IBCLCs!
The Birth Hour
Evidence based birth
Kelly Mom
Facebook groups – local parent groups and national/international support groups for specific concerns (low supply)
Needed
Today's episode is sponsored by Needed. Needed is the leading women's health supplement brand recommended by nutritionally-trained practitioners. While most perinatal supplements include the bare minimum of the nutrients needed during pregnancy, Needed's products are based on the latest clinical research and in-practice experience of nearly 4000 practitioners. Needed has all your needs covered, from your prenatal vitamin to pregnancy-specific Pre/ and Probiotics, to egg quality support, sleep, stress, immune and hydration support, as well as your protein needs for blood sugar balance and postpartum healing. Needed's Complete Plan delivers unparalleled nourishment for every phase — whether you're trying to conceive, pregnant, or postpartum! Instead of having to pair 6 different products together to meet your needs, I love that Needed has simplified things by bundling together four core products you need, in an easy and flexible monthly plan. Save 20% off your first order of Needed's Complete Plan or any of their other perinatal nutrition products at thisisneeded.com with code BIRTHHOUR.