Mariah planed to give birth at a Birth Center, but she started showing signs of preeclampsia at 31 weeks. At 35 weeks she went into labor unexpectedly and had to go to the hospital. After laboring through the night and somehow even getting some sleep she delivered a healthy but small baby girl who weighed 4 lbs. 6 oz. The baby spent the second day after birth in the NICU due to low blood sugar but responded well to the treatment and was able to go home the next day.
Once home Mariah was on a strict schedule of nursing, pumping and supplementing for 3 weeks. Their supplemental journey included using an SNS, syringe feeding, finger feeding, as well as a bottle.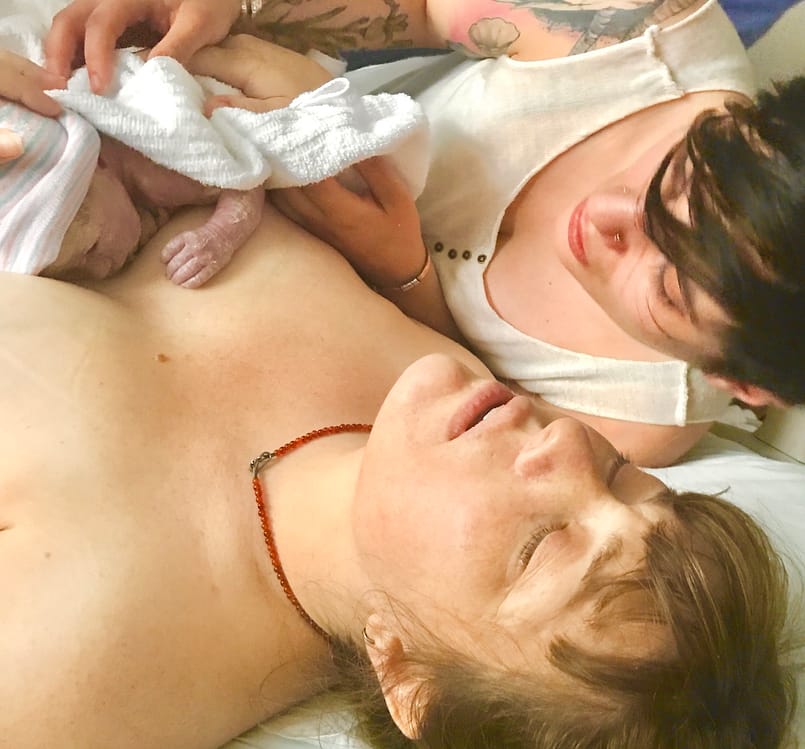 Mariah Albanstoft
I am a wife and mother of 2 loving, silly, kind, and rascally children. Our house is a 2 mom queer household. We used a known donor to conceive both our babies. It has been a wonderful and hart opening experience. I am a career nanny and a doula who loves babies.
Resources
Kindred Bravely
This episode is brought to you by Kindred Bravely. From adorable maternity wear to comfortable nursing bras, this mom-owned company has you covered. See all of their comfy clothing at kindredbravely.com! I especially love their Simply Sublime nursing tank, their high waisted leggings (for pregnancy AND postpartum). Listen to this episode for a special coupon code and to hear about my new favorites in their summer line of clothing and loungewear!