If you're wondering if it's "too early" to introduce your kids to anti-racism, studies show kids notice race as early as preschool. And studies have shown parents' silence on racism actually reinforces it.
Unfortunately, according to a study just last year, 60% of parents rarely or never discuss race/ethnicity or social class with their children.
Because books are a great place to start, our friends at LittleFeminist.com (a monthly diverse book club subscription) helped us curate a book list of anti-racist books for babies & toddlers.
Here are 7 often-hard-to-find book categories that are as important as ever to make sure are represented on your family's book shelf.
We have included amazon links for your convenience but encourage you to shop at these Black-owned book stores if you're able. @blackpearlbooks @esowonbooks @mahoganybooks @braveandkindbooks @harrietts_bookshop @thelitbar @hakimsbookstore @semicolonchi
Read books about racism with your kids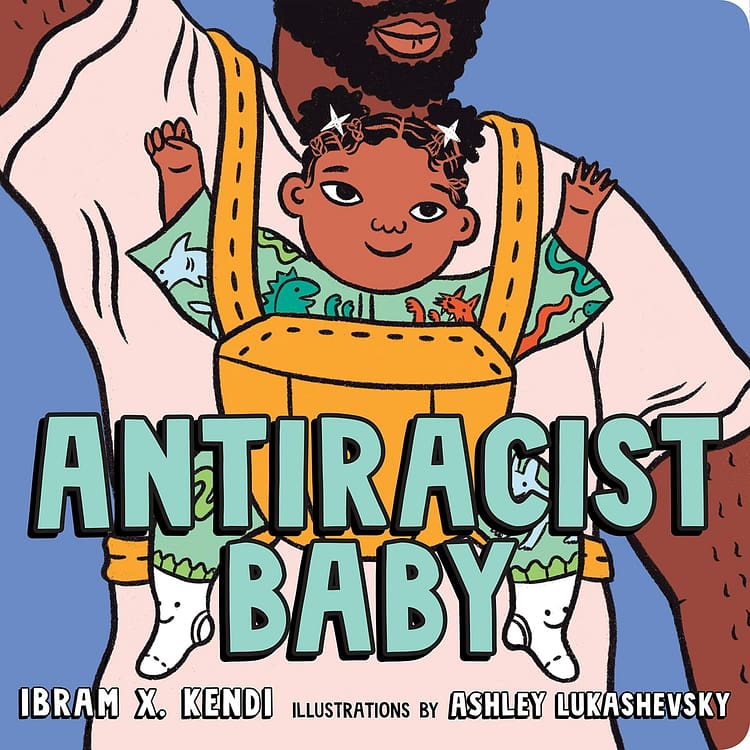 Anti-Racist Baby (board book) – written by Ibram X. Kendi, a best selling anti-racist author and founding director of the Antiracist Research and Policy Center at American University, we are SO thrilled he wrote this must-have board book.
Not My Idea (picture book) – written for white families to challenge their white privilege, there is no other children's book like this, and it's a must-read. Right now digital copies are being offered for FREE.
Read books about Black rights & activism
The Undefeated (picture book) – stunning poetry and illustrations highlight Black history and Black futures in this award-winning book. Understanding Black history is essential to understanding American history, and this book serves as a great tool for acknowledging and celebrating the contributions of African Americans.
Let the Children March (picture book) – there are a handful of books written about the thousands of African American children that protested (and got assaulted…and arrested) in 1963 inspired by Dr. Martin Luther King Jr. This one is our favorite.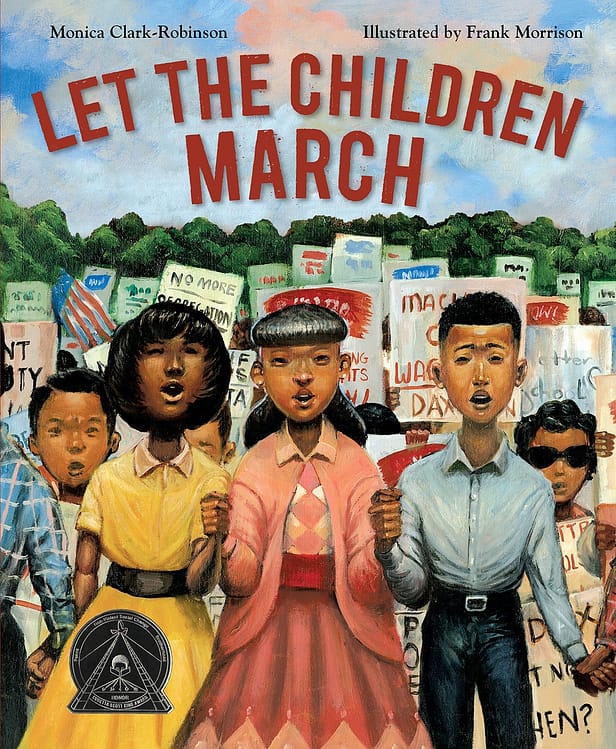 Read books that celebrate racial diversity
Littles and How They Grow (board book) – this story lists the sweet and abundant ways we give love to our children. Black illustrator AG Ford beautifully depicts families across race, gender, and age spectrums.
We Are Little Feminists: Hair (board book) – Little Feminist wrote this book specifically for families to talk about celebrating race & ethnicity at home. Photos of real families is accompanied by playful rhyming text that will make this a book your kids keep reaching for. Sold as a set of 3 on Amazon. Can be purchased separately on LittleFeminist.com/giftshop.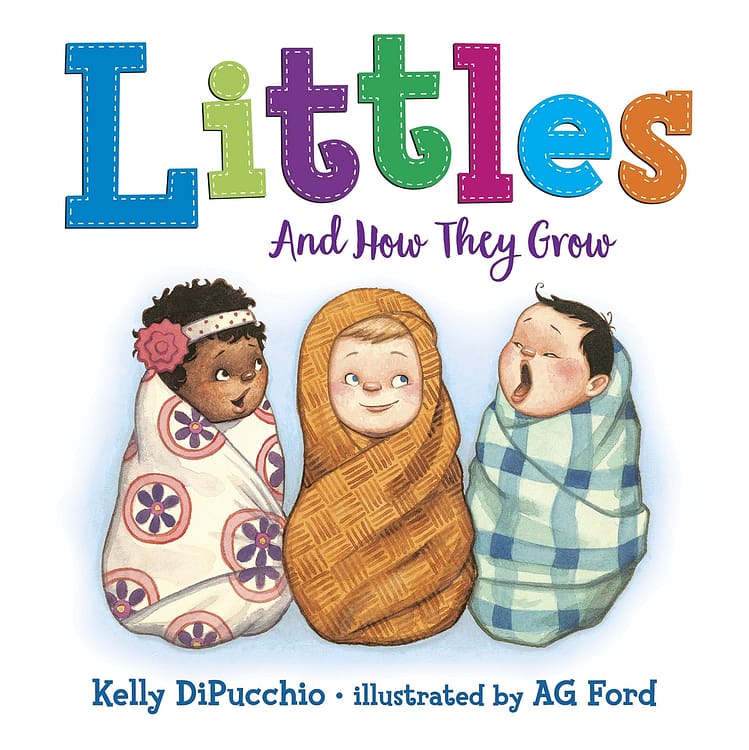 Read biographies of people of color, beyond athletes and musicians
Think Big, Little One (board book) – Black author & illustrator Vashti Harrison (we love her so much) shines light on powerful women of color. Her simple introductions to visionaries from around the globe prove educational to adults and children alike.
Mae Among the Stars (picture book) – inspired by Mae Jemison, the first Black American to travel to space, this book encourages everyone to reach for the stars. Make sure to talk about racism with your kids when Mae's white teacher discourages her dreams.
Enjoy fun fiction board books by Black authors about Black characters
Calling Dr. Zaza (board book) – your family is going to fall in love with Zaza, and (SCORE!) it's a series. Showcase a strong, spunky, Black girl on your bookshelf! We picked this book to highlight because Zaza plays doctor in this story, and it leads to lots of fun imaginary play at home.
Baby Goes to Market (board book) – the routine task of grocery shopping becomes a colorful adventure filled with joy, and delicious treats! Enjoy counting along as Baby and Mama work their way through a bustling West African market together.
Baby Says (board book) – a board book remake of a classic, we love this tender sibling relationship filled with small annoyances and big love.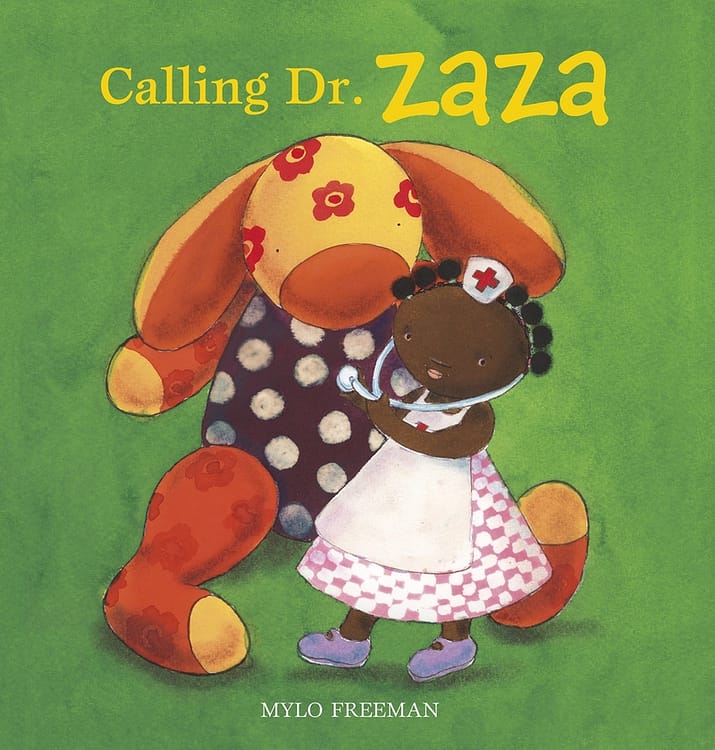 Read books about being bullied for being different
Sulwe (picture book) – a gorgeous tale about loving ALL of ourselves by Academy Award winner Lupita Nyongo.
The Proudest Blue (picture book) – Hijabi gold-medal Olympic fencer Ibtihaj Muhammad brings authenticity to her own story of wearing a hijab at school. A powerful reminder that something as simple as showing up in the world observing your faith and heritage requires incredible bravery.
Feature board books celebrating (and by) Indigenous Peoples
My Heart Fills with Happiness (board book) – with beautiful scenes reflecting Indigenous cultures, this book celebrates the simple joys of life.
May We Have Enough to Share (board book) – gorgeous photos all taken by Indigenous female photographers capture the spirit of gratitude.
Read books celebrating all family structures & genders
We Are Little Feminists: Families (board book) – with photos of real families and rhyming text, this board book showcases different families with one thing in common: love. Let your kiddos wonder about gender pronouns and expressions as they observe the people on each page.
Love Makes a Family (board book) – beautiful metaphors highlight the emotional love and labor caregivers pour into families. We love the diverse family constellations which even highlight singlet parents and elder caregivers.
Introducing Teddy (picture book) – we love how this book features gender identity and expression – it's accessible to the toddlers and so heartwarming! Teddy and his friends show us what it looks like to be loved and accepted exactly as we are, regardless of gender, appearance or our favorite hobbies.
Books that celebrate all bodies and abilities
Lovely (picture book) – there are so many bodies and intersecting identities celebrated in this book, every time we read it we discover something new we love. Jess Hong uses sparse words like 'black' and 'white' and 'fancy' and 'sporty' to highlight how all of our bodies are lovely. We love how the illustrations challenge our expectations!
We Are Little Feminists: On-the-Go (board book) – where are all the books featuring characters with disabilities as more than someone to pity or save? We have NO idea! So we published this book to feature as many kids with disabilities as possible moving in all sorts of ways.
This guest post was written by Brittany Murlas from Little Feminist Book Club. Hungry for more? Or want our help curating the best picks for your family? Join Little Feminist book club. Use code THEBIRTHHOUR for 15% off any Little Feminist subscription.