After the birth of her first son ended in an unplanned C-section, Anna knew she would be trying for a VBAC with future babies, and found a team of doulas and providers to help support her in achieving her goals.  While her second labor was long and hard-fought, it ultimately ended in another C-section.  With more intentional birth preparation and support throughout pregnancy and labor, Anna eventually welcomed her third baby via a VBA2C the day before Thanksgiving, and found peace with all three of her births in the process.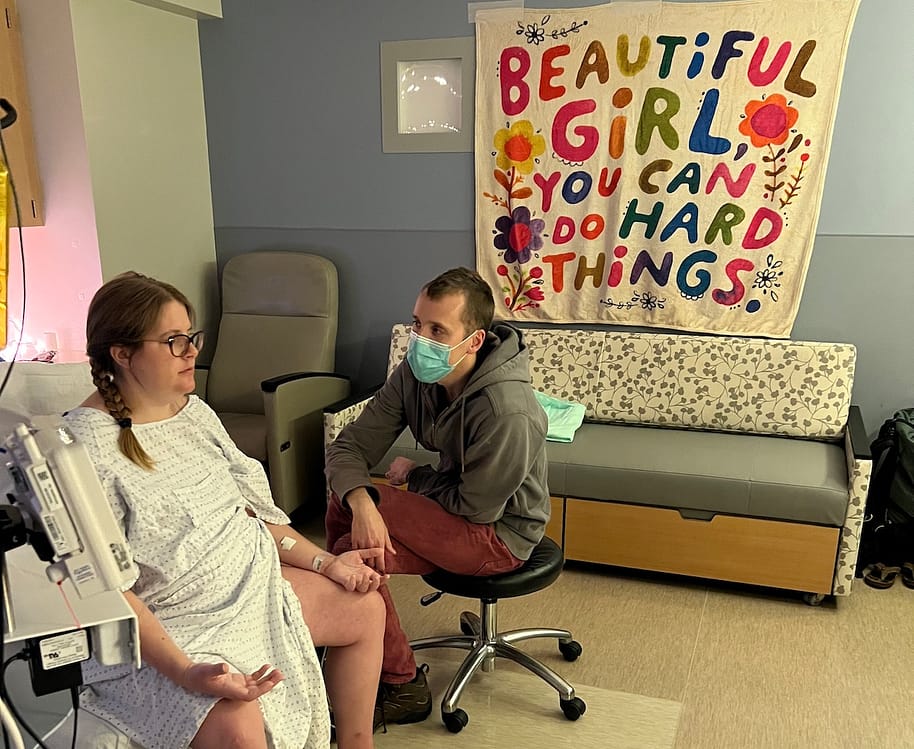 Anna Buchholtz Bio
Anna is a healthcare consultant living in Virginia with her husband, Matt; their three sons, Elliott, Tristan, and Adrian; and their standard poodle, Sloopy.  In her spare time, Anna enjoys scouring Instagram for hand-dyed yarn (for knitting, crocheting, and more recently Tunisian crochet projects), and riding the Peloton, her most prized pandemic-induced purchase.  You can follow Anna on Instagram @anna.leigh.knits, on the Peloton leaderboard at AnnaBu015, or find her on Facebook (Anna Leigh Buchholtz).
Resources
Tubby Todd Bath Co.
Today's episode was sponsored by Tubby Todd Bath Co. Created with sensitive skin in mind, Tubby Todd's line of bodycare basics are gentle, effective and fun for the whole family. You might have heard of their eczema miracle worker All Over Ointment (fondly referred to as AOO), but this family-owned brand offers a full line of sensitive skincare solutions that you'll love to reach for every single day. Start with The Regulars or Baby Bundle to get your little one set up with their very first skincare routine. Join the TT fam and get 15% off your first purchase with code BIRTHHOUR15 at tubbytodd.com.