To listen to this episode, and the rest of The Birth Hour archives, join our listener supporter group here!
Christy Turlington Burns, founder Every Mother Counts
Christy Turlington Burns is a mom, social entrepreneur, model, and founder of the maternal health organization, Every Mother Counts. Having endured a childbirth complication herself, Christy was compelled to direct and produce the documentary, No Woman, No Cry about maternal health challenges that impact the lives of millions of girls and women around the world. Every Mother Counts was launched at the same time as an advocacy campaign to heighten awareness about our global maternal health crisis. While advocacy remains a key focus, EMC has evolved into a 501c3 investing in programs around the world to ensure all women have access to quality maternal healthcare.
Christy has been recognized as one of Time's 100 Most Influential People and Glamour Magazine's Woman of The Year. In March 2016, EMC was recognized as one of Fast Company magazine's Top 10 Most Innovative Companies in Not-For-Profit.
Prior to her work as a global maternal health advocate, Christy enjoyed a successful career as a model while continuing her education and pursuing other interests. Christy is a member of the Harvard Medical School Global Health Council and on the advisory Board of New York University's Nursing School. She holds a BA from NYU's Gallatin School of Individualized Studies and has studied Public Health at Columbia University's Mailman School of Public Health. A five-time marathon finisher, Christy resides in New York City where she lives with her husband, filmmaker Edward Burns, and their two children, Grace and Finn.
In this episode of The Birth Hour, Christy shares Grace and Finn's birth stories and the reasons that she is so passionate about maternal health. She says, "I became a global maternal healthcare advocate the day I became a mother 12 years ago. That was the day I also became a statistic. Within an hour of delivering my daughter I hemorrhaged. If not for the competent care of a team of providers that included a doula, midwife, nurses, and backing OB, I might not be here today."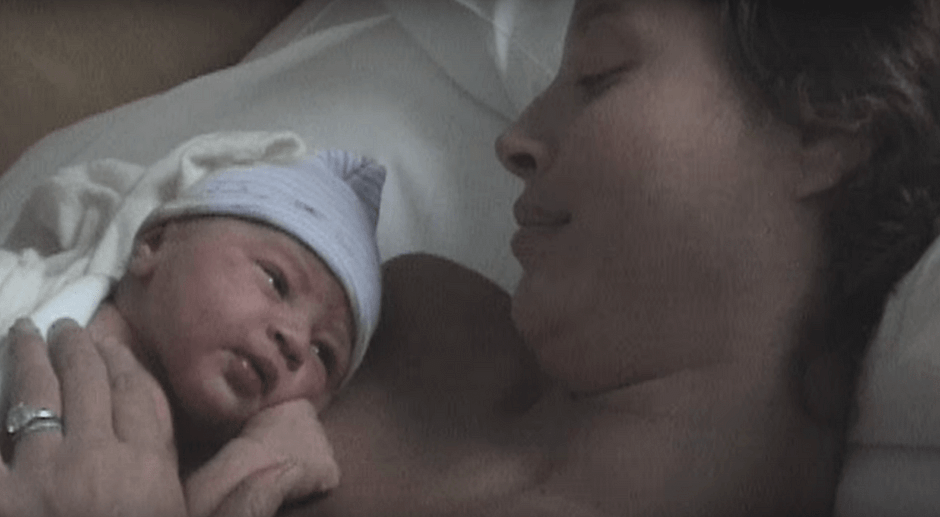 No mother should die bringing life into the world
Christy suffered from a retained placenta after her daughter's birth, which had to be manually removed and caused a lot of blood loss. It took a few days for Christy to process what had happened and how scary it could have been if she hadn't had access to excellent care. As her daughter grew older and Christy prepared to welcome a second child, she began to really explore the maternal health crisis worldwide.
"I learned that hundreds of thousands of girls and women die annually from the same complication I endured and survived and other preventable causes related to pregnancy and childbirth. Then I realized there was a silver lining. I learned that 98% of these deaths are preventable and that's when I was moved to take action. This is not an issue that needs a cure. We know how to save these women's lives. Every Mother Counts is a campaign dedicated to making pregnancy and childbirth safe for every mother, everywhere."
Every Mother Counts Introduces The Orange Rose, A Universal Symbol for Safer Motherhood

Orange is the color of Every Mother Counts. The blooming rose symbolizes a cycle of life, not death. It is a visible sign of nourishment, strength and vitality. The Orange Rose is a powerful reminder that safer motherhood is possible with improved access to essential care during pregnancy and childbirth. So let this Orange Rose stand as a symbol of what we can accomplish together. An everlasting bloom that represents a cycle that ends in life, not death. A banner for us to rally behind as we make a difference in thousands of lives.
As part of the Orange Rose Campaign, many brands have come forward to produce products featuring the rose with proceeds supporting Every Mother Counts.