Birth Healing Therapy & Choosing a Cesarean Birth
To listen to this episode, and hundreds more birth stories in The Birth Hour archives, join our listener supporter Patreon here!
Emmalina experienced a traumatic birth with her first baby and did extensive EMDR therapy to recover emotionally; so, when she found out she was pregnant again, she knew she had a chance to make this birth experience a healing one. After much contemplation, she decided to have a scheduled cesarean. 10 days before her cesarean date, she spontaneously went into labour. A few hours later her baby boy was born by a positive and healing cesarean and she moved through her postpartum period with health and no complications.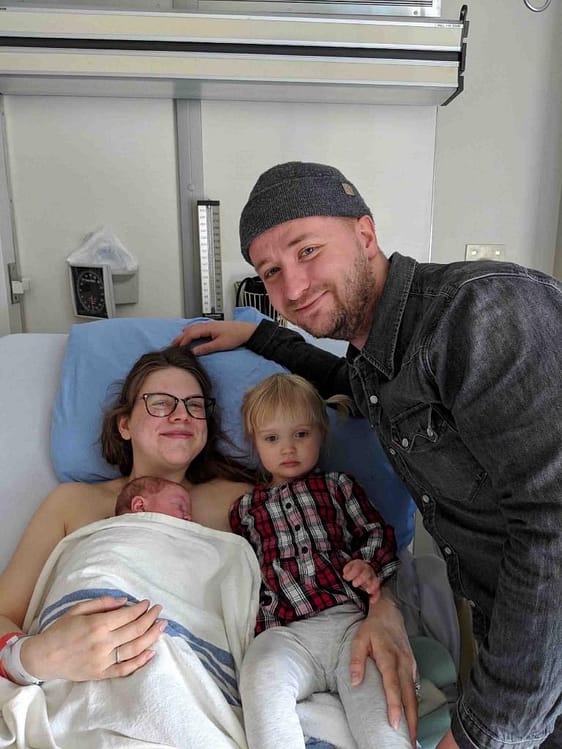 Emmalina Rooney Bio
Emmalina is a Doula and Childbirth Educator. She lives in Calgary, Alberta, Canada with her husband and two young children. Emmalina is passionate about supporting families through their individual journeys and believes positive birthing experiences are a result of choice and availability of options. To get in touch with Emmalina follow her at @rosebudbirthcollective on Instagram or email her at emmalinarooney@gmail.com
Aeroflow Breastpumps
Aeroflow Breastpumps has helped thousands of new and expecting moms find the perfect pump for her lifestyle. They offer all major pump brands including Medela, Spectra, Motif, Lansinoh and more. And the best part, they take care of everything – including getting all required paperwork, dealing with your insurance company, and explaining your options in order to get your free pump shipped straight to your door. All you have to do is go to the Aeroflow Breastpumps website and fill out their free and easy Qualify Through Insurance form. Be sure to go to aeroflowbreastpumps.com/birthhour so they will know I sent you!