Bethanne's Bio
Bethanne Wanamaker is a certified holistic nutrition educator, and the founder of Edible Goddess, an international conscious lifestyle brand that cares deeply about your empowerment. She teaches progressive strategies that awaken you to your highest potential by following the body's inherent wisdom, and with an intentional mindset, daily self-care rituals, and radical self-love.
Bethanne advocates gradual shifts of upgraded dietary choices that ultimately lead you to the freedom and confidence of successfully eating intuitively. She coaches clients in designing an easy, high level nutrition blueprint (including during pregnancy) to get results quickly for clients. You can connect with her on Instagram, Facebook, and Twitter.
Today, Bethanne discusses her preparation for her homebirth and how she was intentional about her care and had an empowering experience. Here's a little more from Bethanne about her birth that wasn't in the episode!
Empowering Homebirth
"I feel that part of the reason why my labor was so extended was because it took me time to move thru the process of fully opening up to & allowing the next phase of my life to unfold – what she was bringing to me.. genuine, real, uninhibited HAPPINESS. I needed to really step into it, let go of old stories + reasons of the past that dimmed the light, and intently release attachments to resistance of this on any level.
Because of my baby's posterior position, I had to do head stands and inversions to try and turn her (crazy!). Great attempt but it didn't work. This positioning was the only reason it was excruciating for the second half. Totally worth it and I don't even remember that feeling now!"
To listen to this episode, and the rest of The Birth Hour archives, join our listener supporter group here!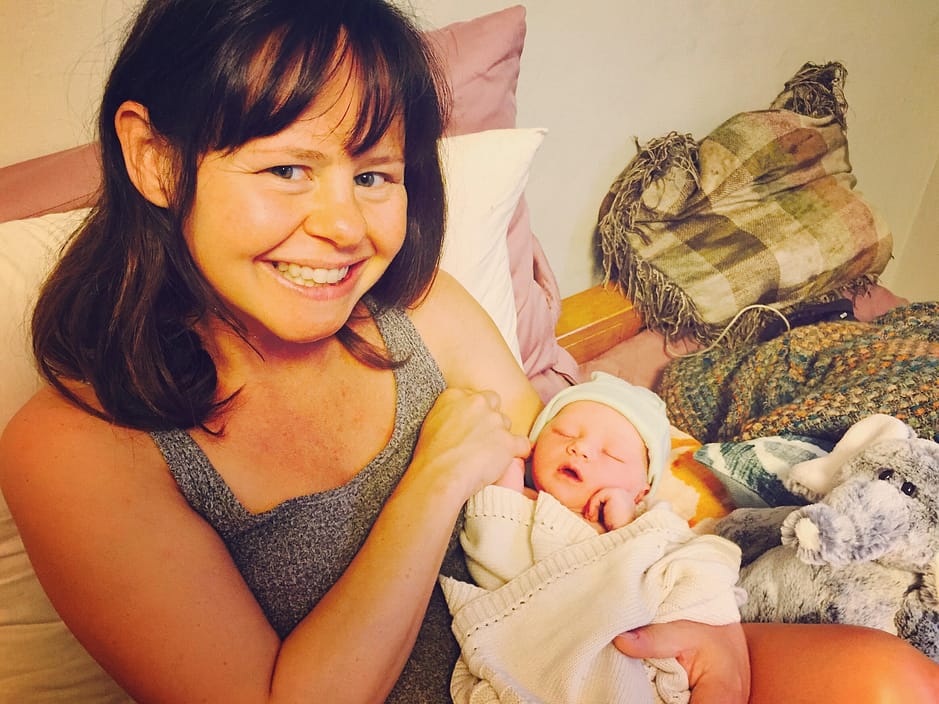 Birth Resources
Sacred Pregnancy: A Loving Guide and Journal for Expectant Moms
Taking Back Birth Podcast – from IndieBirth.com.
Bethanne also has a conscious pregnancy series on her Edible Goddess blog discussing topics that do not always receive the spotlight.