In March 2018, Hannah found out she had a large cyst on one of her fallopian tubes that required surgical removal of both. This began a conversation between Hannah and her husband about when they should begin their conception journey. They were very lucky and ended up conceiving on their first try. In January 2019, Hannah took a pregnancy test and was ecstatic as she watched the two blue lines form into a plus sign. Hannah enjoyed being pregnant and spent much of her time researching and planning to have an unmedicated birth. But Hannah also spent much of her time a little stressed and uncertain as she worked as a nurse in the Emergency Department of a major hospital during the COVID-19 Pandemic.
At her 37 week appointment, Hannah's OBGYN discovered that her baby was in the breech position and had also developed a heart arrhythmia. She was sent to Labor and Delivery for further follow up and an ultrasound. Her baby was measuring in the 96th percentile for weight and her amniotic fluid levels were low. The doctors recommended an urgent Cesarean section that evening. Of course, Hannah's Husband was on the ocean fishing during this time. Luckily, he was able to make it back with an hour and twenty-six minutes before baby was born. Hannah loves her birth story, but it is vastly different from what she had ever imagined and she is still trying to process through what happened and why. She and her husband feel blessed and are happy to have their healthy daughter here!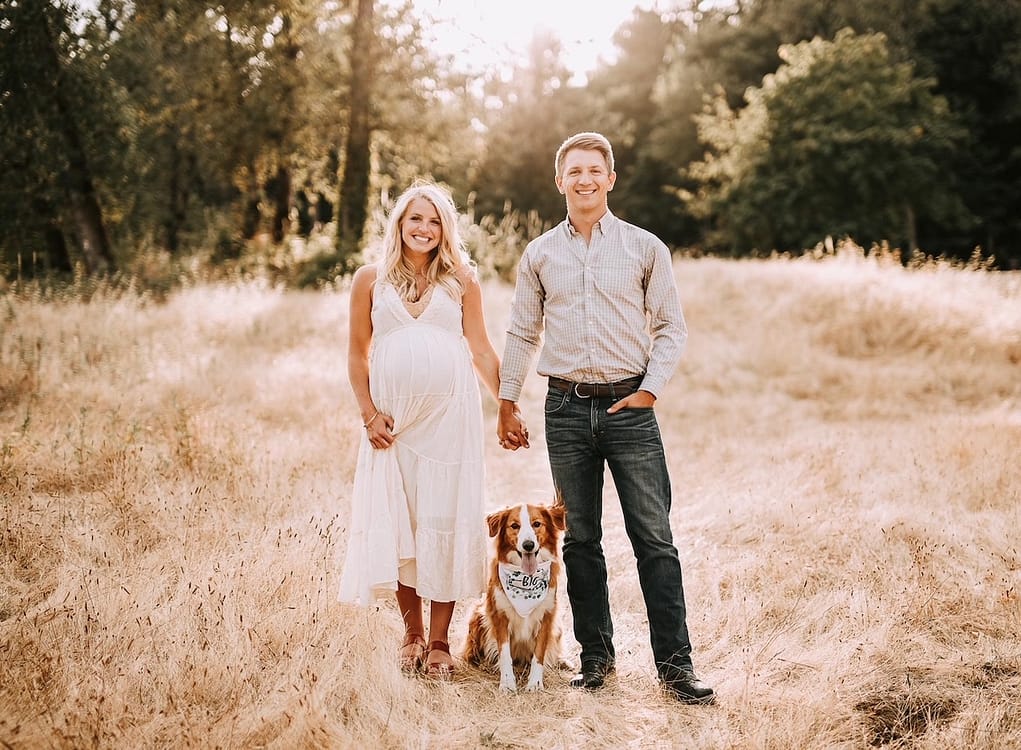 Hannah Wildhaber Bio
Hannah Wildhaber lives in Dayton, Oregon, and is married to her high-school sweetheart, Luke. They share their home with a dog named Harold, a cat named Howard, and their new baby girl, Rosemary Jude, welcomed on August 24, 2020. Hannah is an Emergency Department nurse while her husband, Luke, is an agricultural financial loan analyst. In their free time, they are avid outdoors people, spending most of their off days on the water fishing. Connect with her on Instagram: @hannah_wildhaber or on Facebook: Hannah Wildhaber. You can also email her via harder.hannah@gmail.com.
Resources
Motif Medical
This episode was sponsored by Motif Medical. Motif designs insurance-eligible products for busy moms. With a focus on innovation and empowerment, Motif's line of breast pumps and maternity compression garments are sophisticated, yet discreet, and made to support mothers as they navigate new motherhood. Discover why moms are reporting more milk in less time with the Luna breast pump, and see how you can get it covered through insurance at motifmedical.com/birthhour.