During her second year of residency Lisa and her husband decided to expand their family. Her pregnancy was uncomplicated and she went into labor on her own. Labor and delivery were also pretty uncomplicated for a first time delivery, other than a pushing stage of a little over 3 hours and a fever. She was able to deliver without other complications and was surrounded by her co-residents. Breastfeeding had a hard start though mostly from the baby having a tongue tie that was released at about 1 week, which greatly improved her nursing journey.
After graduating and working as a full spectrum family medicine doctor in rural Maine, her family decided to try for a second child. This time she and her husband decided they would like to have a home birth. She again had a routine pregnancy. Her labor started on its own again and progressed much more quickly this time. After 3 hours of active labor, she experienced a fetal ejection reflex. She really enjoyed the postpartum recovery at home.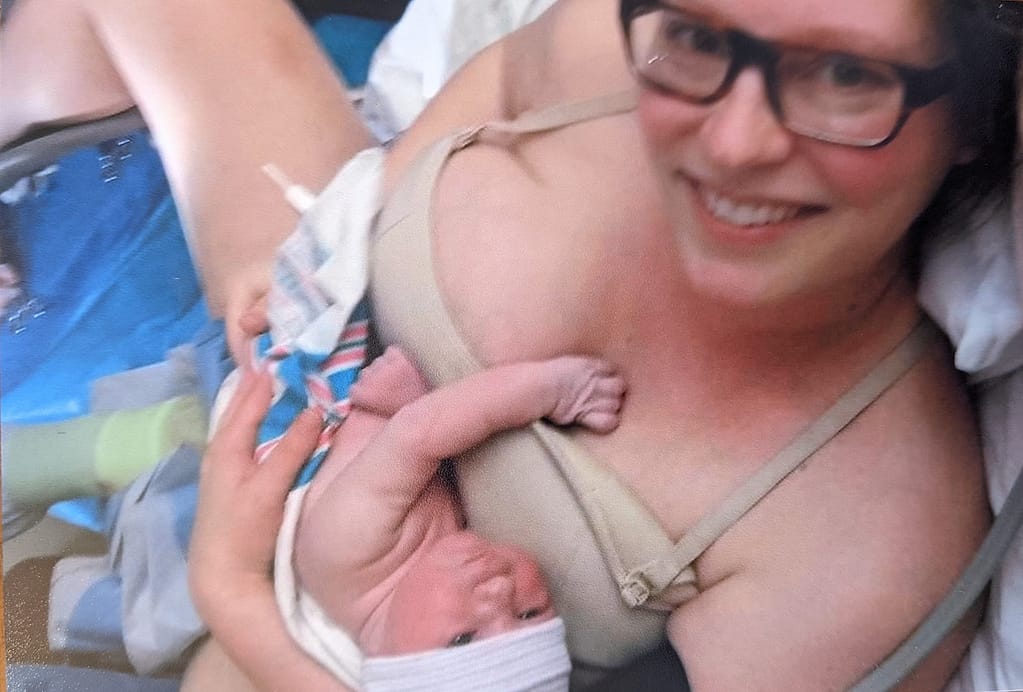 Lisa Stout Bio
Lisa lives in rural Maine with her husband Jeremiah and their two boys, ages 7 and 5. She practices full spectrum family medicine. Her husband stays at home with their sons. Connect with Lisa on Instagram @stoutberger.
Resources
Find a Lactation Consultant
Esembly
Today's episode is sponsored by Esembly- a new diapering system for sustainability. Esembly provides EVERYTHING you need to to radically reduce diaper waste, from organic diapers and skincare, to upcycled storage bags and specially-formulated diaper-cleaning detergent. Their complete system, coupled with their 4 step wash instructions, make cloth diapering simple enough for any sleep deprived new parent to master. And just 44 of their reusable diapers is all you'll need from birth to potty training- compared to 6500+ diapers if you're using disposables! Esembly diapers don't just save thousand of diapers from sitting in landfills, they save you thousands of dollars too! Not to mention, they are blowout-proof and insanely adorable.
Head to esemblybaby.com to learn more. And use code BirthHour15 for 15% off your first order.