To listen to this episode, and more than 300 other birth stories in The Birth Hour archives, join our listener supporter group here!
What it's like to give birth in an RV
Zoe Racca shares her experience with pregnancy and planning a homebirth while traveling around the U.S. in an RV. She bought an RV sized birthing tub, installed a tankless water heater to provide enough warm water, and gave birth to her son in the family RV with her two older children present.
A little bit about Zoe and her family
"We are The Boho Hobos! A family of 5, 2 cats and a dog. We have been Fulltime RVing in our 200 square foot home on wheels, for 3 years now. We live this lifestyle to follow the projects my Husband manages for his job. I work from home, introducing Young Living Essential Oils into people's lives. We home and roadschool our two girls, ages 10 & 4 1/2, and we also homebirth, which has been our most recent adventure! We just had our 2nd homebirth IN our RV, which was nestled in the snowy, Colorado Rocky Mountains. It has certainly been our most exciting & memorable RV experience to date. We safely welcomed our beautiful little boy, Cedar James, to our little boho tribe, on December 19th." Connect with Zoe at www.BohoHobos.com or on Facebook and Instagram.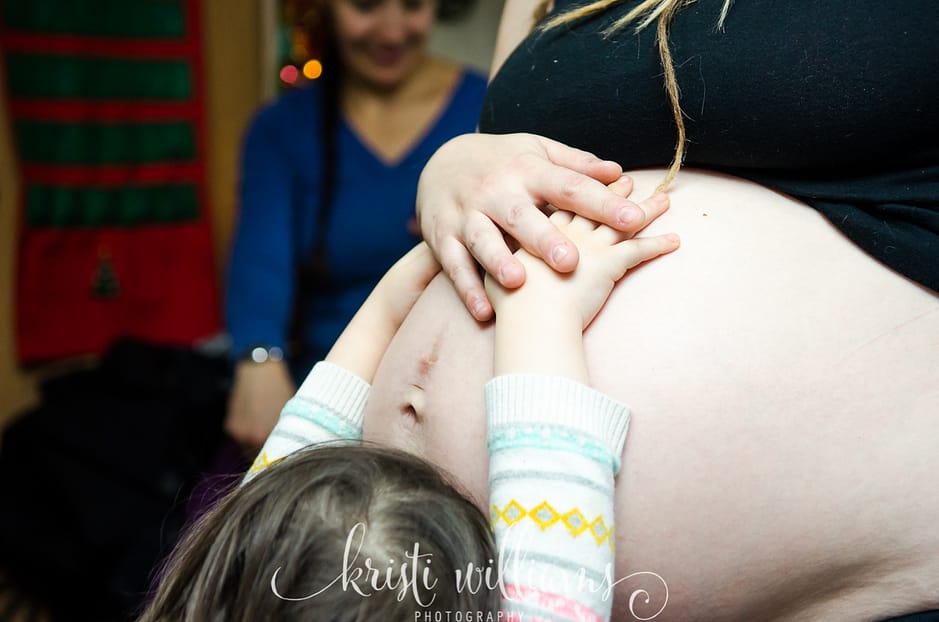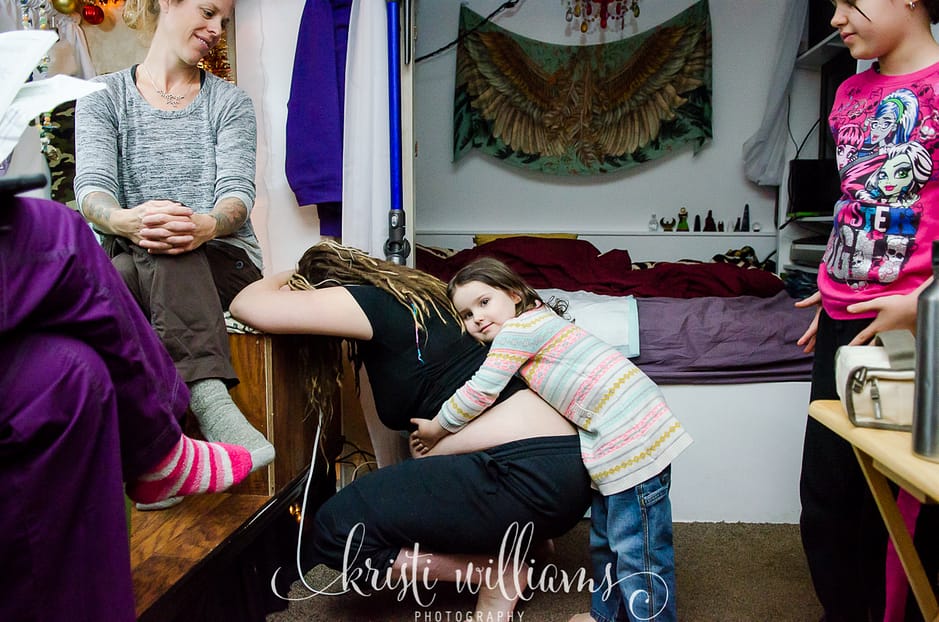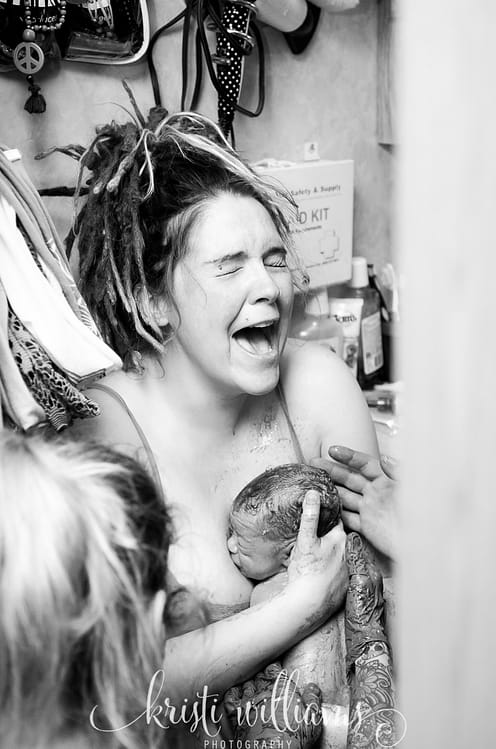 Birth Resources
Gentle Babies Essential Oils and Natural Remedies for Pregnancy, Childbirth, Infants and Young Children
All photos by Kristi Williams Photography; See all images from Zoe's birth here