Jess shares the stories of her two births, a hospital induction and an empowering homebirth. Jess was induced for her daughter's birth for gestational hypertension after dealing with unmanaged anxiety throughout her pregnancy. She enjoyed the hospital's volunteer doula support but eventually decided to get an epidural after hours of back labor and minimal progress. She pushed for over 3 hours and delivered her daughter vaginally, which was followed by a postpartum hemorrhage, manual placenta removal, and second degree tear and repair.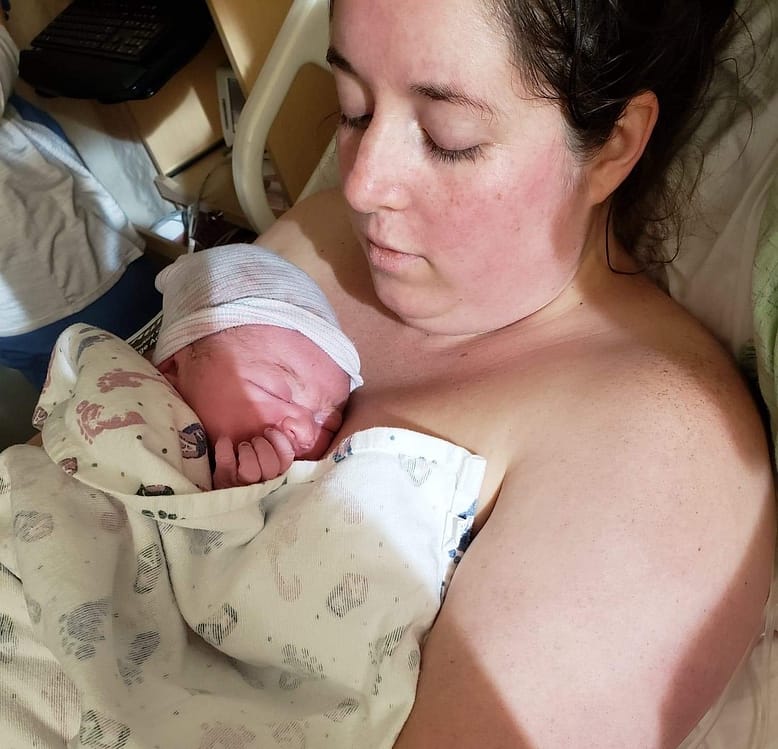 After struggling to process her first birth, she decided to have a homebirth for her second baby. During pregnancy, she dealt with a few issues that could potentially change her birth plans, including a low-lying placenta, gestational diabetes, and a breech presentation. She focused on preparing for a peaceful and healing postpartum experience regardless of the labor and birth experience, and was eventually given the news that she could continue with her plans for a homebirth. 
She birthed her son at home surrounded by family and a supportive birth team, and had the joyful and empowering birth experience she had dreamed of. Twelve hours after her son was born, he was transferred to the hospital for respiratory distress and spent about two weeks total in the NICU. Jess shares how she navigated that experience with the support of her family and birth team.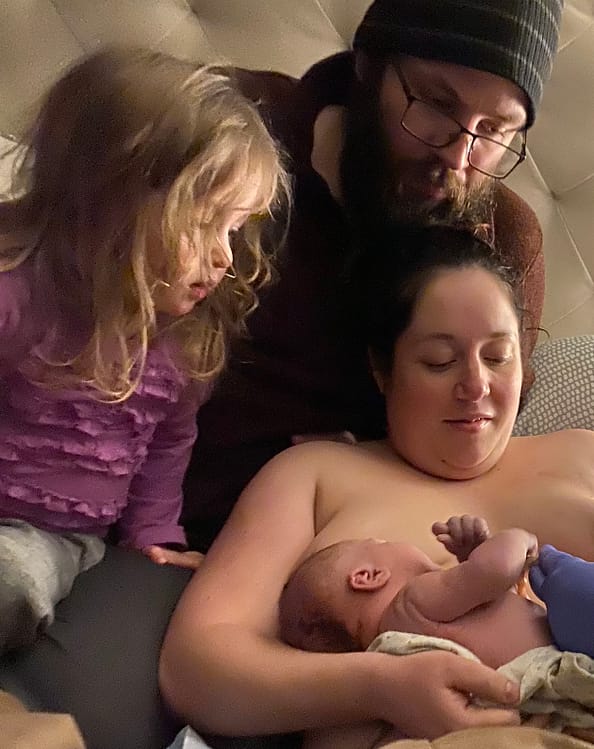 Jess Nadeau Bio
Jess is a wife, mother, and school librarian. She lives in New Hampshire with her husband, their two children, Nora (age 3) and Calvin (age 7 months), and dog Juniper. She enjoys reading, writing, and spending time outside with her family. She can be found on Instagram @jess.nadeau.

Resources
Kindred Bravely
This episode is brought to you by Kindred Bravely. From adorable maternity wear to comfortable nursing bras, this mom-owned company has you covered. See all of their comfy clothing at kindredbravely.com! I especially love their Simply Sublime nursing tank, their high waisted leggings (for pregnancy AND postpartum). Listen to this episode for a special coupon code and to hear about my new favorites in their summer line of clothing and loungewear!