After being diagnosed with PCOS in 2019 and trying to conceive for over a year, Makayla and her husband took the next step by meeting with fertility specialists in January 2020. After the pandemic hit and they overcame some obstacles, they finally began the process in September 2020. Much to their surprise, they found out they were pregnant after their third IUI in November.
Makayla braced herself to navigate pregnancy as a plus-sized woman and prepared to be an advocate for what she wanted. She was greeted with a mixture of many supportive providers and a few that made her feel a lot of negative emotions. There were several small obstacles she faced, but overall she enjoyed her pregnancy. Due to anxiety surrounding the baby's position and feeling a need for some control, Makayla elected to be induced at 39 weeks. After a long and intense labor that didn't go as planned, Bronx arrived on July 22, 2021. 
Connect with Makayla via email makaylafield1@gmail.com, on Instagram @makaylafield_, or on Facebook.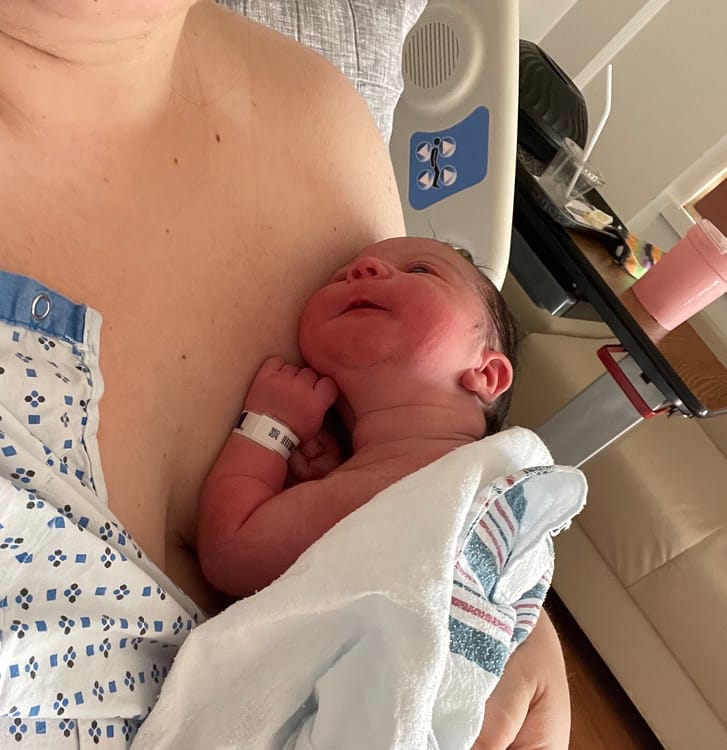 Resources
What to Expect app
Peanut app
Aeroflow Breastpumps
Aeroflow Breastpumps has helped thousands of new and expecting parents discover the breastfeeding and postpartum essentials covered by their insurance including breast pumps and maternity compression and postpartum recovery products, they take care of everything – including all paperwork, working with your insurance company, and explaining your options to get these free essentials shipped straight to your door.
Aeroflow offers all major breast pump brands including Medela, Spectra, Motif, Lansinoh, Ameda, Elvie, Willow and more.
All you have to do is go to the Aeroflow Breastpumps website and fill out their free and easy Qualify Through Insurance form. Be sure to go to aeroflowbreastpumps.com/birthhour so they will know we sent you! Bonus — use the promo code "TBH15" in their online shop for 15% off all supplies and accessories.