To listen to this episode, and more than 300 other birth stories in The Birth Hour archives, join our listener supporter group here!
Episode 100 with Megan Tietz
I'm so excited to share today's episode with all you—Episode 100!! So crazy to be saying that and we have the wonderful Megan Tietz on the show today sharing the story of her twin boys' birth. After two girls, she and her husband decided to try for just one more and ended up with twins! Megan was so surprised since there was no history of twins in her family and her plans for her birth were quickly adjusted as well! Megan had already had two cesareans and had been considering a VBAC but when those two little heartbeats showed up, she immediately felt at peace with the decision to have another c section in a hospital setting.
Megan Tietz Bio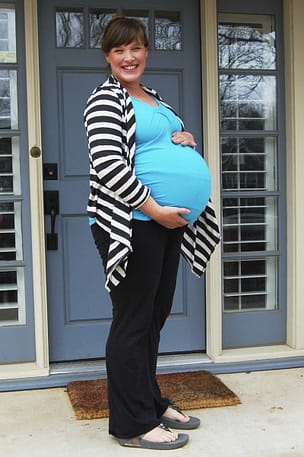 Megan Tietz is the creator and host of Sorta Awesome, a weekly podcast for women that is all about finding the awesome in the everyday. She's also the co-author of Spirit-Led Parenting: From Fear to Freedom in Baby's First Year, a book offering peace in the midst of pressure for Christian new parents. Megan and her husband Kyle live in the heart of Oklahoma City with their four children – two daughters and twin sons. Read all of Megan's pregnancy and birth story posts on her blog and connect with her on Facebook and Instagram.
Megan's Favorite Twins Resources
When You're Expecting Twins, Triplets, or Quads: Proven Guidelines for a Healthy Multiple Pregnancy
Nonprofit National Organization of Mothers of Twins Clubs (NOMOTC)