In May of 2021 Haley and her husband got a positive pregnancy test and so began the journey of parenthood. At 23 weeks Haley was diagnosed with pre-eclampsia and put on bedrest to try and get her as far along as possible before delivering their baby. After 11 weeks of bedrest Haley was induced 3 days after Christmas and delivered their son on New Year's Eve. He arrived at 34w+4d and was immediately taken to the NICU due to lung immaturity.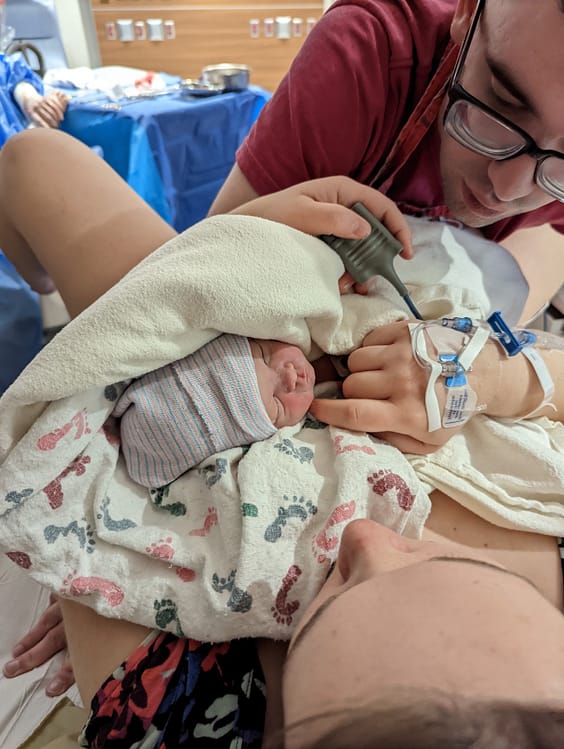 Their son was in the NICU for 23 days and Haley and her husband lived at the hospital instead of going back and forth from home for fear that the COVID surge in Winter of 2022 would endanger their son's life if they were exposed. The biggest battle was breastfeeding, and Haley spent the first 3 months of her son's life trying to get him to transfer a full feeding. After 10 lactation appointments, numerous chiropractic adjustments, sacral cranial therapy, 4 oral tie revisions and a month of recovery, extended triple feeding, and battling low supply her son finally transferred a full feeding and never looked back. They have been happily breastfeeding ever since and Haley considers it her greatest triumph in parenting thus far.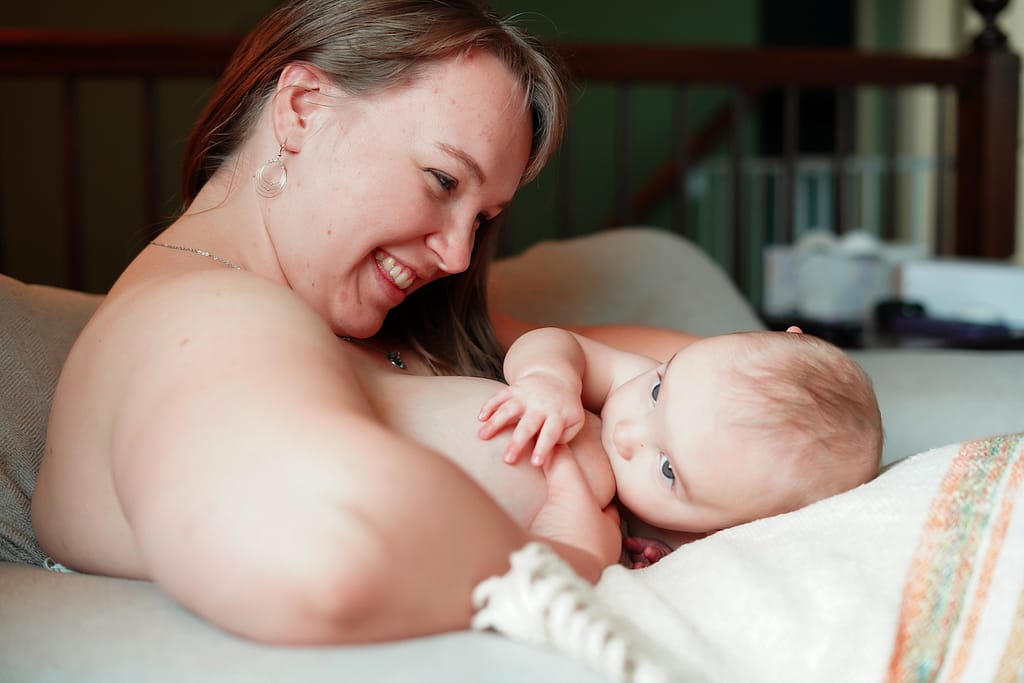 Haley Tuggle Bio
Haley is 23 years old and married to her best friend and husband, Asher. They live in Colorado Springs with their 9-month-old son Peter. Haley is very passionate about giving voice to the voiceless, especially at-risk kids and families. She has volunteered with numerous organizations supporting at-risk kids and most recently began fostering teen girls. She and her husband currently have one child living with them. You can contact her on Facebook (search Haley Tuggle), Instagram private account @haleymtuggle, or email haleymtuggle@gmail.com. 
Resources
Woolino
This episode is sponsored by Woolino. Woolino's innovative sleep sacks help babies sleep better and longer. More sleep for baby means more sleep for you! Woolino's super-soft, temperature-regulating merino wool sleep sacks use 100% natural fibers that are safe for babies, environmentally friendly, and easy to care for. Discover why thousands of babies and parents are sleeping better at woolino.com/thebirthhour and use the coupon code BIRTHHOUR for 15% off.
Grove Collaborative
Head to Grove.com/BIRTHHOUR to get a free starter set worth up to $50 with your first order.