Amy and her husband Scott had their first son in 2018. To Amy, at least in retrospect, the pregnancy felt easy with minimal morning sickness or health concerns, just some rib pain. Her husband likes to remind her that she still complained a lot! Labor was induced at 39 weeks due to the estimated large size of their baby. The induction resulted in an emergency C-Section after 3 hours of labor because of her baby's heart rate decelerations. Postpartum healing consisted of intense gas pains, lip and tongue tie problems interfering with breastfeeding, and later postpartum depression as Amy weened. 
The family became pregnant again in 2021. The pregnancy was much more difficult as Amy prepared for a VBAC. During the nine months, Amy tested positive for COVID, had bouts of hyperemesis gravidarum (excessive vomiting) in the second trimester, and the flu during her third trimester. She was also diagnosed with severe polyhydramnios (excessive fluid) which caused her belly to grow extremely large and painful. Because of the strains of the pregnancy complications, pandemic, and work, Amy dealt with heightened perinatal depression and anxiety. She went into labor naturally at 37 weeks; despite reaching 10 cm dilation and full effacement, she again needed an emergency C-Section due to her baby's heart rate decelerating. Her baby required immediate assistance with oxygen and sugars, and was placed in the NICU. While in that care, her son endured multiple health challenges including hypoglycemia, polycythemia (increased red blood cell mass), jaundice, omphalitis (infection of the umbilicus), and viral meningitis stemming from parechovirus. He was in the NICU for 17 days. Amy has experienced considerable postpartum anxiety in the wake of this trauma, and with that, hopes to help others recognize the symptoms, get support, and make waves to improve health systems dealing with perinatal care.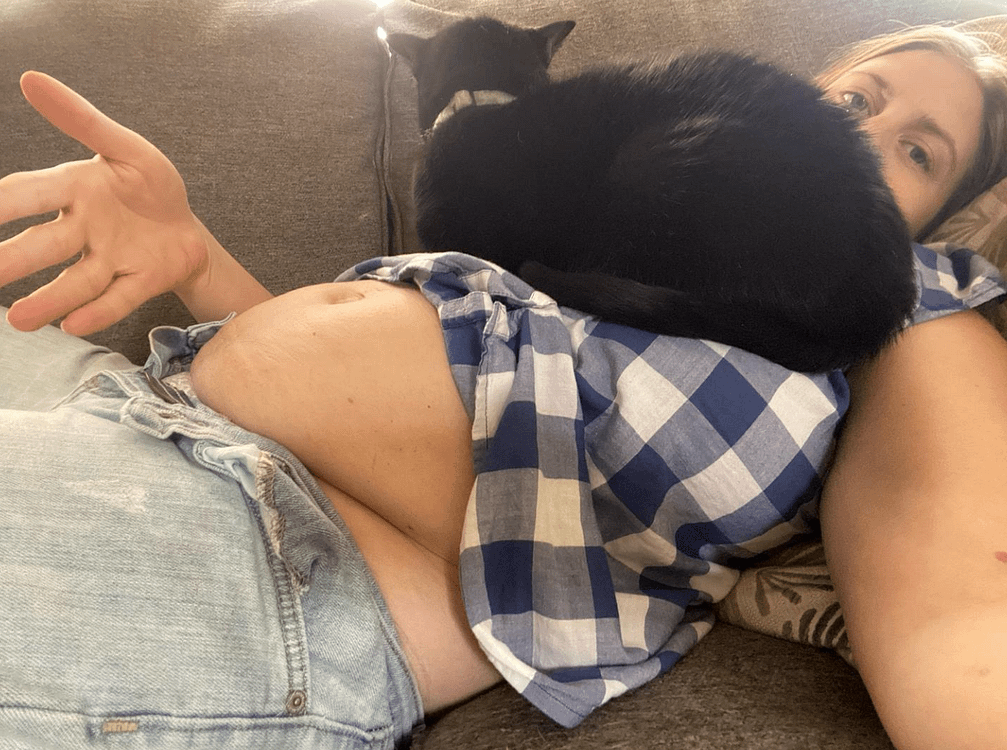 Amy Serafin Bio
Amy (she/her)(38) and her husband Scott (he/him)(44) have been married 5 years. They live outside of Austin, TX with their two sons who are 4 years old and 4 months old, and a small menagerie of pets. Amy is a writer and mental health therapist who loves working with adults, especially mothers. You can connect with her socially on Instagram @flourishaustin.
Resources
Local to Austin/Texas:
Pregnancy and Postpartum Health Alliance of Texas: PPHATX.org
Your Village Consulting (doulas, childbirth education, sleep training, potty training, lactation specialist, etc) https://yourvillageconsulting.com/
Lotus Chiropractic & Acupuncture http://www.lotusatx.com/
National/international:
Ergobaby
This episode is sponsored by Ergobaby. Founded in 2003, Ergobaby has pioneered the gold standard for comfortable, ergonomic soft structured carriers. Their commitment to providing parents with the foundation to thrive has launched the company into creating a broad range of award-winning products that fit into families' daily lives seamlessly, comfortably, and safely – where function and quality are not compromised. In 2020, they launched Everlove by Ergobaby, a first of its kind baby carrier buy back and resale program, a sustainability effort to support families and the planet. Check out Ergobaby's Embrace in Soft Air Mesh and new Evolve 3-in-1 Bouncer that we discussed on the podcast!