Amanda had a smooth, yet uncomfortable, pregnancy but then had to navigate giving birth and finding support during the pandemic. She experienced a day of prodromal labor before real labor started the day after her due date. After arriving at the birthing center, she labored most of the day in the water supported by her husband and sister. Labor was intense yet peaceful and she progressed steadily throughout the day. She delivered her baby on a birth stool and after a short scare with the baby not immediately breathing, they had an immediate bond. Postpartum was the happiest time of her life and loved breastfeeding from the start. She had a significant tear but had a great experience working with a pelvic floor physical therapist to heal.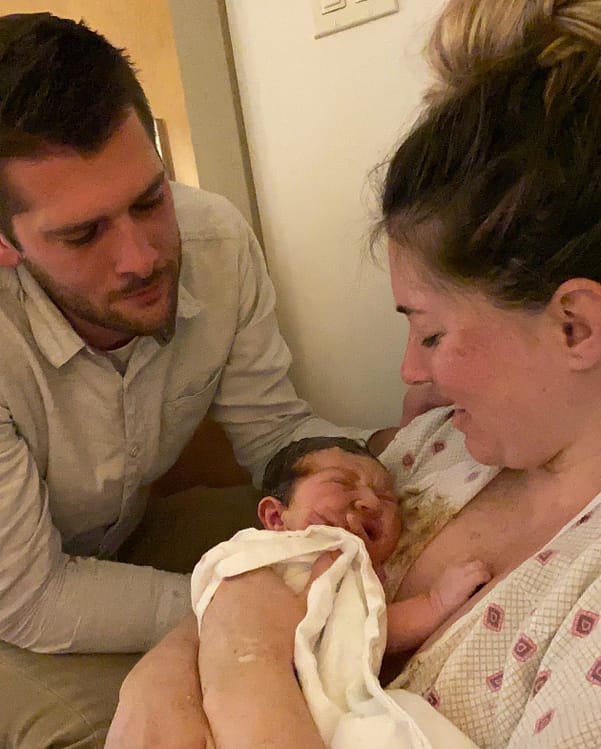 Amanda Johnson Bio
Amanda lives in Portland, Oregon and works as a tech recruiter. She and her husband, David, have been married 5 years and welcomed their first baby in May of 2020. She enjoys traveling, baking, and long walks with her St. Bernard. You can connect with her online on instagram at @amandajoejohnson.
Resources
Ergobaby
Today's episode is sponsored by Ergobaby. Founded in 2003, Ergobaby has pioneered the gold standard for comfortable, ergonomic soft structured carriers. Ergobaby is dedicated to helping families bond, grow, and thrive by creating premium baby products where function and quality are not compromised. Ergobaby has created a broad range of award-winning baby carriers, strollers, swaddlers, nursing pillows, and related products that fit into families' daily lives seamlessly, comfortably and safely. In 2020, they launched Everlove by Ergobaby, a first of its kind baby carrier buy back and resale program, a sustainability effort to support families and the planet.