Listener favorite, Caitlin Shrum, is back to share her second VBAC birth story. You can hear this as well as her first two birth stories (episodes 185 & 244) in our archives. Archives are accessible to listener supporters via Patreon!
Caitlin's First Birth – Unwanted Cesarean
Cooper's pregnancy was textbook, and like most eager first time parents, once labor started, Caitlin went to the hospital too quickly. Instead of being sent home, the doctor on-call told Caitlin she was too comfortable, and started unnecessarily intervening with her birth. After breaking her water and starting her on pitocin at 3 cm, it was clear her body and baby weren't handling things well. After 24 hours of labor, Caitlin and her husband found themselves in the operating room having an unplanned cesarean birth and welcomed their first baby, Cooper Andrew, on August 10, 2015. He was 8 lbs 2 oz. Caitlin was over the moon in her new role as a mother, and knew that she wanted something different for her future birth(s).
Caitlin's Second Birth – Unmedicated VBAC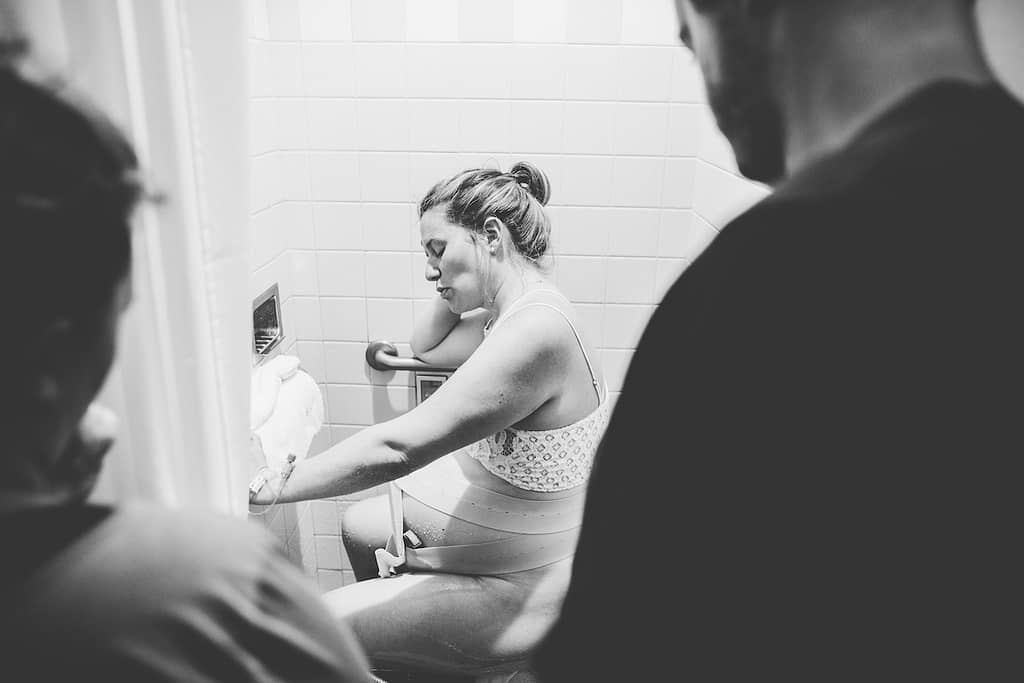 Before getting pregnant with her second baby, Caitlin had immersed herself in all things birth in order to prepare and educate herself for a different outcome. After about 4 months of trying, Caitlin and her husband, Andrew were expecting their second son. On New Year's Day 2018, Caitlin was officially in labor. Having labored at home for 12 hours, Caitlin, her husband, and mother headed to the hospital. With the support of her family and doula, Caitlin managed through about 5 more hours of labor. After an hour and a half of pushing, Charlie Maxwell made his entrance on January 2, 2018! He weighed 9 lbs 3 oz and allowed Caitlin to have the healing experience she was hoping for.
Caitlin's Third Birth – Second Unmedicated VBAC
While 10 months postpartum with her second, Charlie, Caitlin and her husband found themselves with a surprise pregnancy. It was a lot for Caitlin to wrap her head around as they were still adjusting to life as a family of four. All that said, Caitlin was thrilled and knew the kind of birth she wanted and hired the same doula. Thankfully she had an easy pregnancy, minus the aches and pains and after 2 weeks of prodromal labor, Caitlin finally went into labor on her own at exactly 41 weeks. She knew things would be relatively quick given how dilated she was at her previous doctor appointment. While in labor, Caitlin wrestled with the idea of pain medication after anxious thoughts about the pain of birth made her doubt herself. Thanks to a quick transitional phase and the support of her husband and doula, Caitlin and Andrew welcomed their third son, Liam Connor, in just two pushes weighing in at a whopping 10 lbs 3 oz.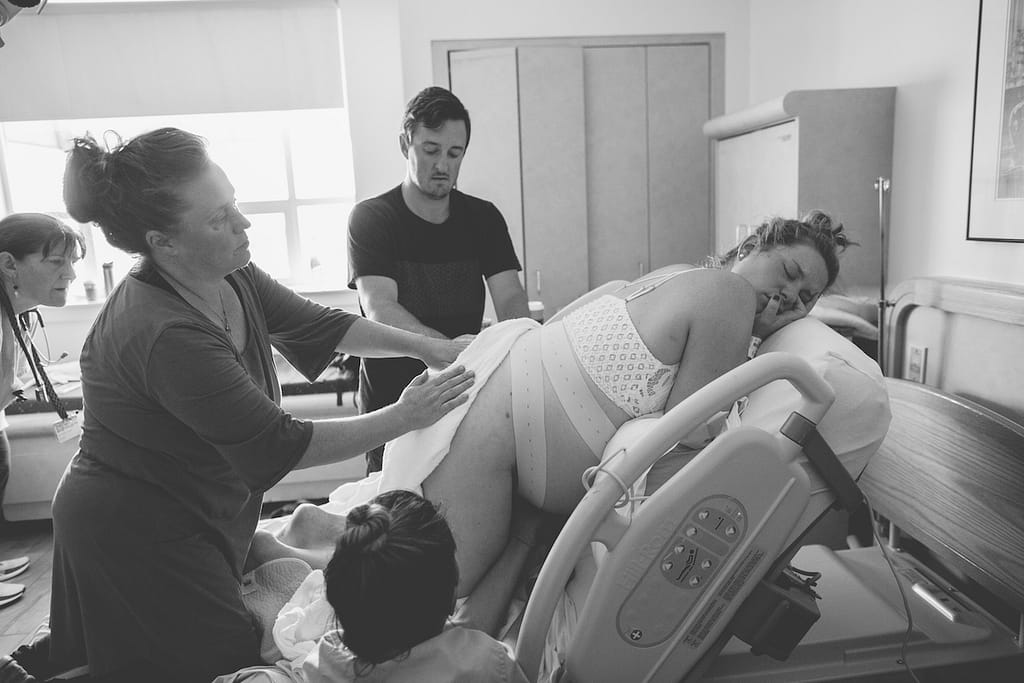 Caitlin Shrum Bio
Caitlin lives in the Bay Area, California with her husband Andrew and their three boys, Cooper (4), Charlie (2), and Liam (3 months). She has worked for Netflix for close to 9 years in their Talent organization, starting in recruiting and now human resources. Caitlin loves spending her time with her family, going to playgrounds, frequenting their local farmers market, and walking to get coffee for the adults and croissants for the boys (their favorite). You can connect with her on Instagram @caitshrum.
Motif Medical
This episode was sponsored by Motif Medical. Motif designs insurance-eligible products for busy moms. With a focus on innovation and empowerment, Motif's line of breast pumps and maternity compression garments are sophisticated, yet discreet, and made to support mothers as they navigate new motherhood. Discover why moms are reporting more milk in less time with the Luna breast pump, and see how you can get it covered through insurance at motifmedical.com/birthhour.